Gaming Benchmarks
Intel's Iris Pro Graphics SKUs with integrated EDRAM are amongst the highest-performing iGPUs in the market right now. The Core i7-6770HQ is equipped with Intel Iris Pro Graphics 580 - a GT4e part with 72 EUs and 128MB of eDRAM.
For the purpose of benchmarking, we chose six different games (Sleeping Dogs, Tomb Raider, Bioshock Infinite, The Talos Principle, GRID Autosport and DiRT Showdown) at various quality levels. The purpose of this section is not to benchmark the latest and greatest games, or benchmark at 4K resolutions. Intel clearly targets the Skull Canyon NUC towards casual gamers and those wanting to get introduced to mainstream gaming titles. As such, it is expected that people would play games with medium settings at 1080p or lower resolutions.
Sleeping Dogs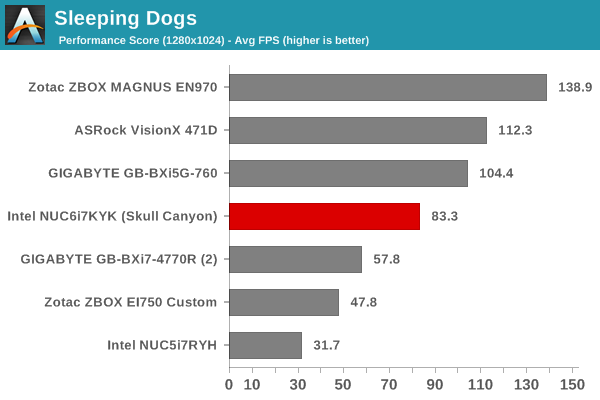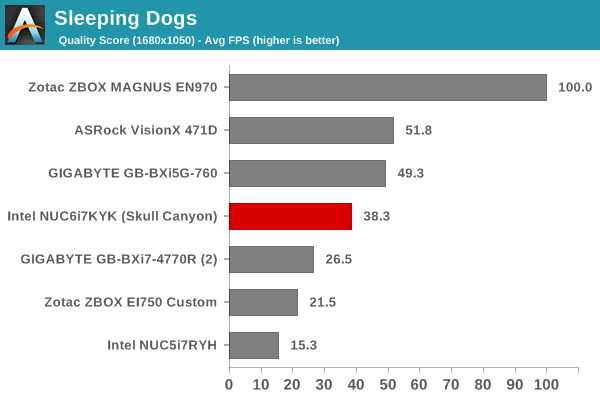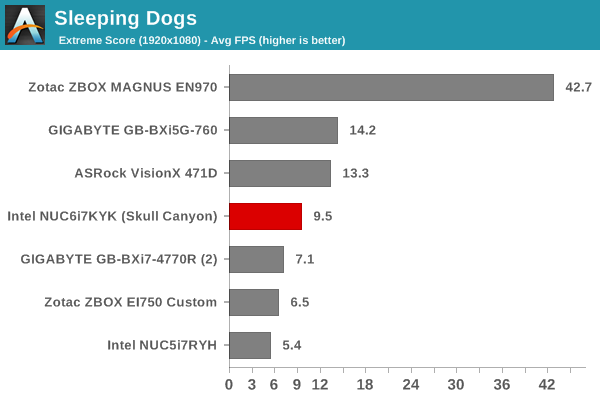 Tomb Raider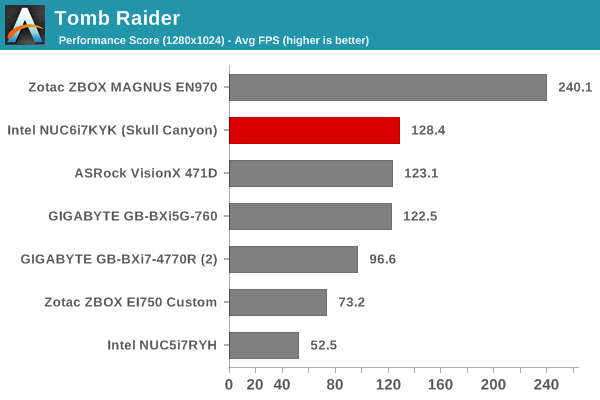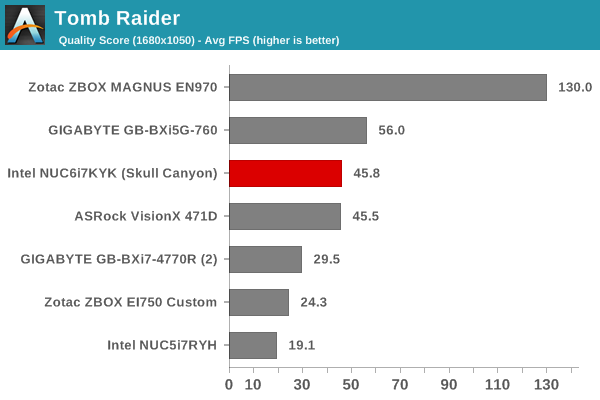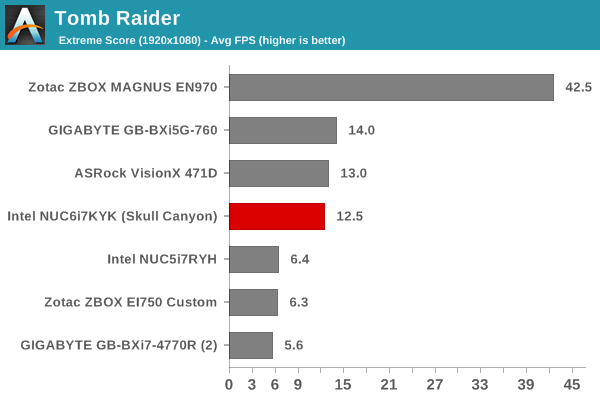 Bioshock Infinite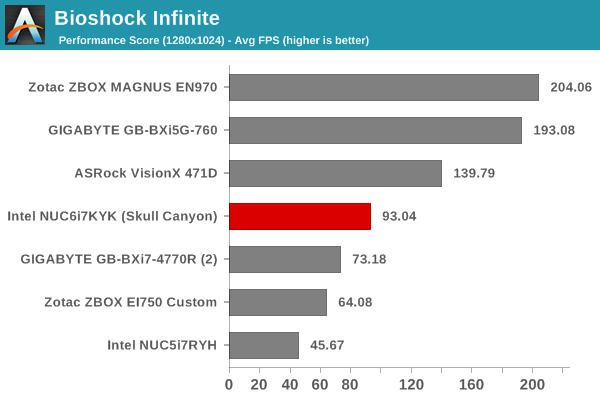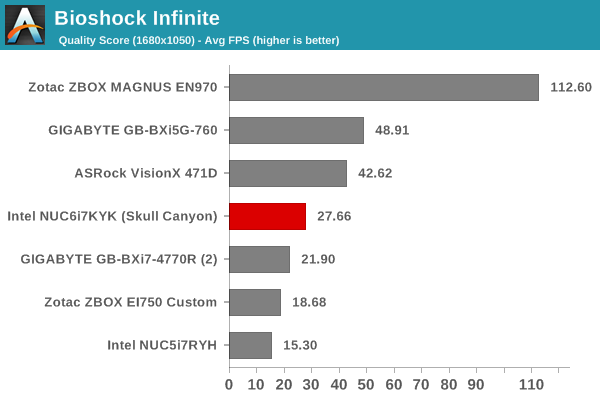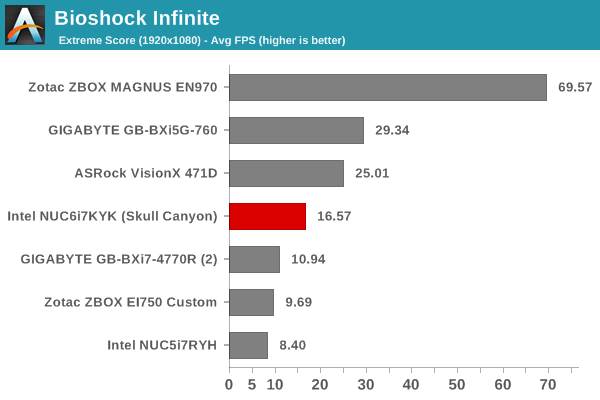 DiRT Showdown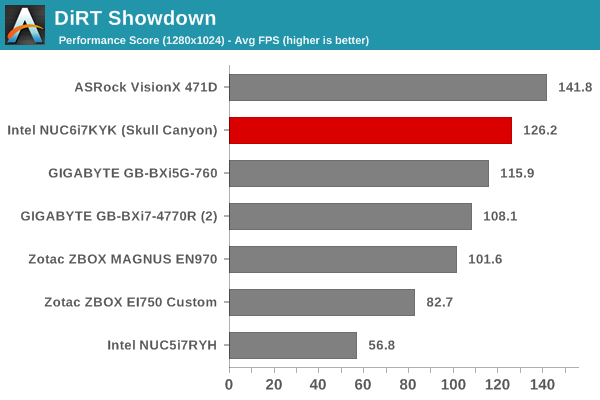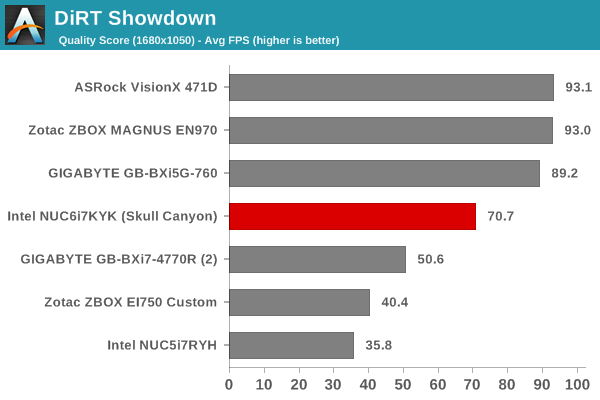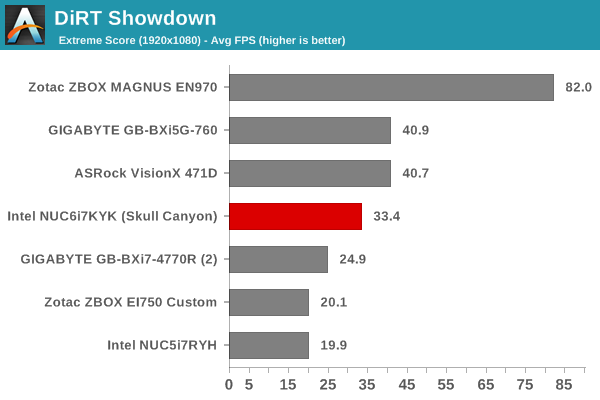 The Talos Principle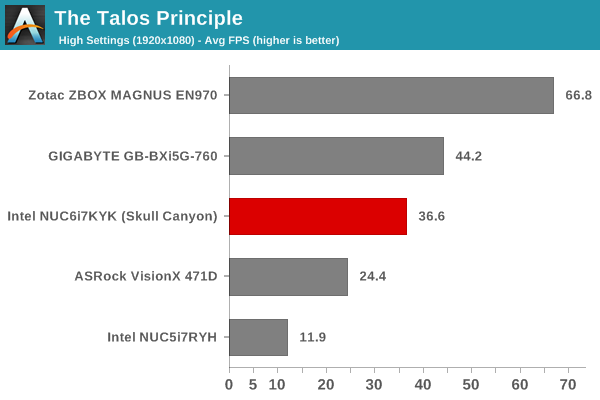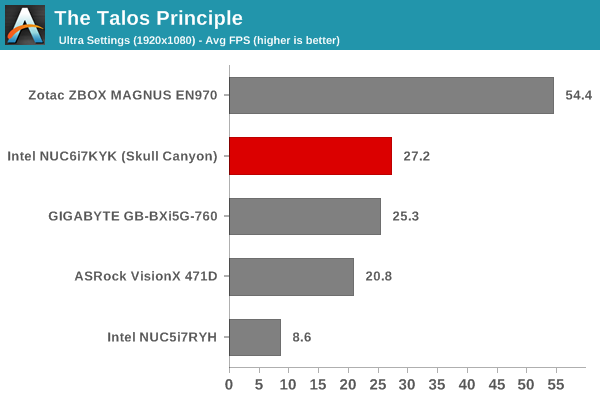 GRID Autosport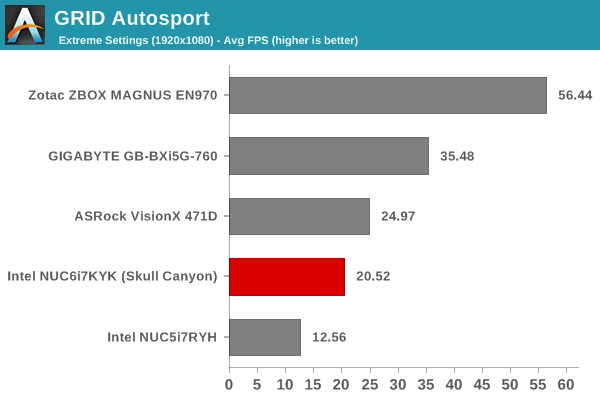 All the numbers point to expected results - Skull Canyon is simply the best when it comes to having the best iGPU for gaming purposes. However, it is a bit of a disappointment when compared to systems having slightly bigger footprints, but, equipped with previous generation discrete mobile GPUs. An external Thunderbolt GPU dock can solve some of the issues for users wanting more graphics prowess than what the Iris Pro Graphics 580 can deliver, but that has a significant price premium, and it is not something that we evaluated as part of this review.