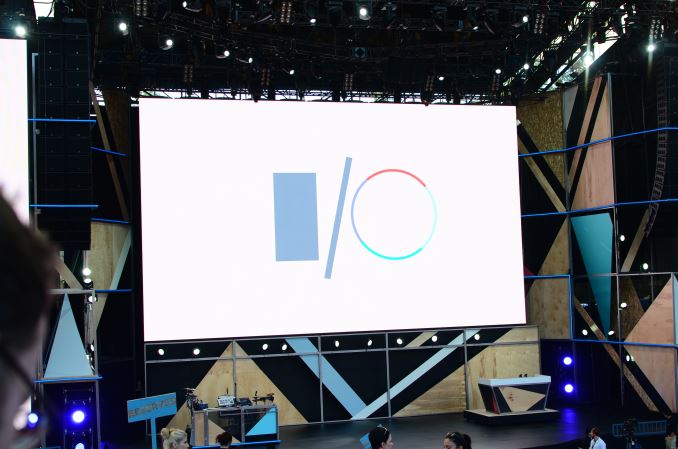 11:42AM EDT - We're currently seated at the Shoreline Amphitheatre in Mountain View, waiting the start of the keynote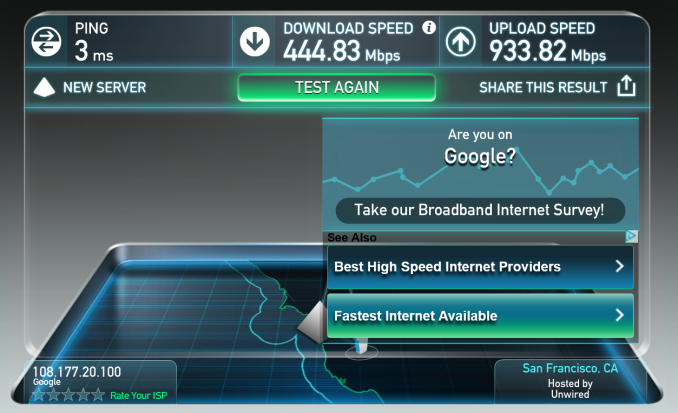 11:44AM EDT - As a part of lessons learned, this year I've brought a USB->Ethernet adapter and it's clearly paying off right now
12:06PM EDT - In an interesting departure from most keynotes I've attended, this one is outdoors
12:07PM EDT - On the bright side, holding a keynote outdoors means that the lighting here is probably going to be as good as it will ever be.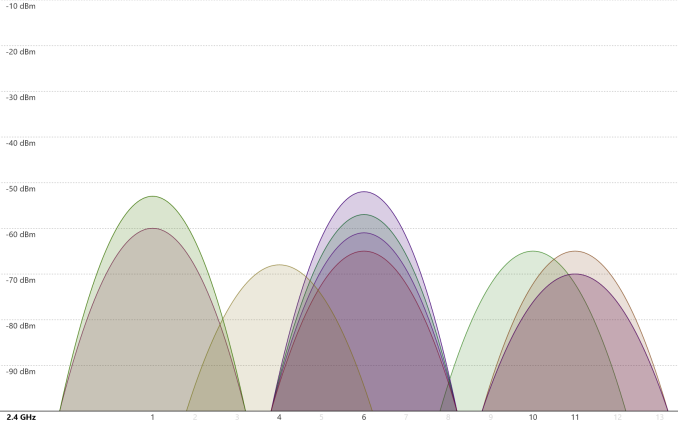 12:22PM EDT - As expected 2.4 GHz spectrum is fairly crowded with wireless hotspots, but 5 GHz is actually fairly clear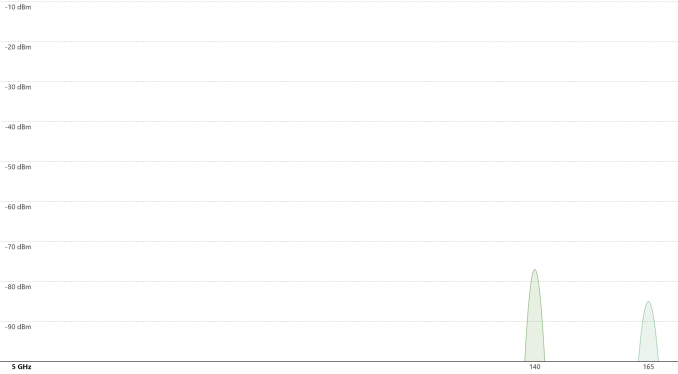 12:26PM EDT - Of course, with the Razer Blade 5 GHz reception isn't the greatest, but in general it looks like 5 GHz is fairly clear.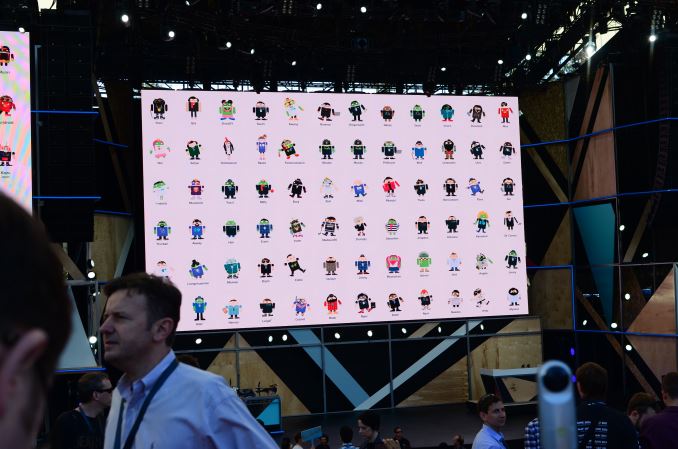 12:29PM EDT - A new looping animation started so things are starting to pick up now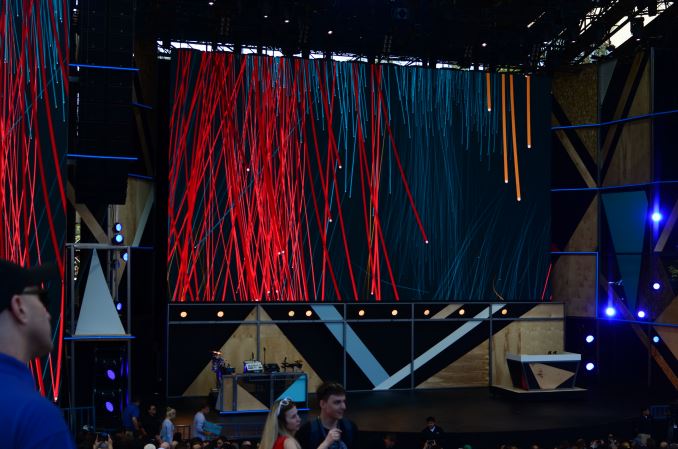 12:59PM EDT - Looks like we're starting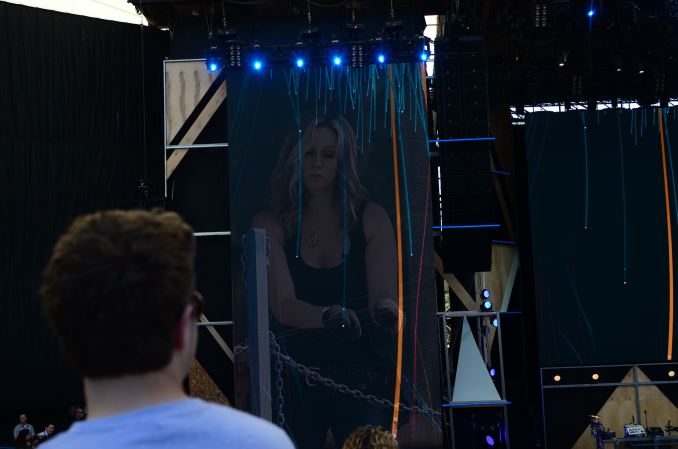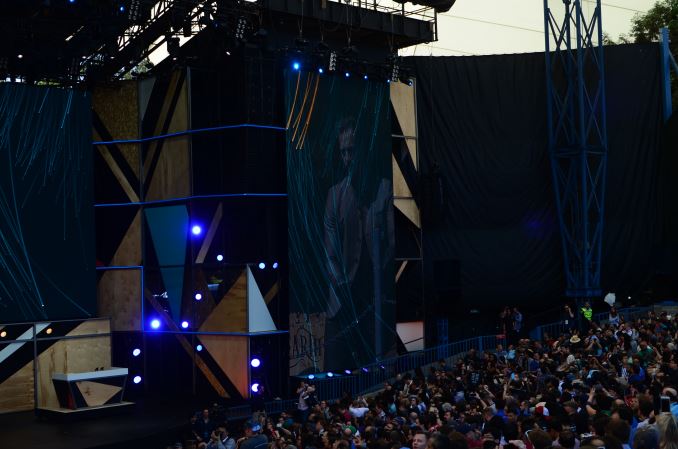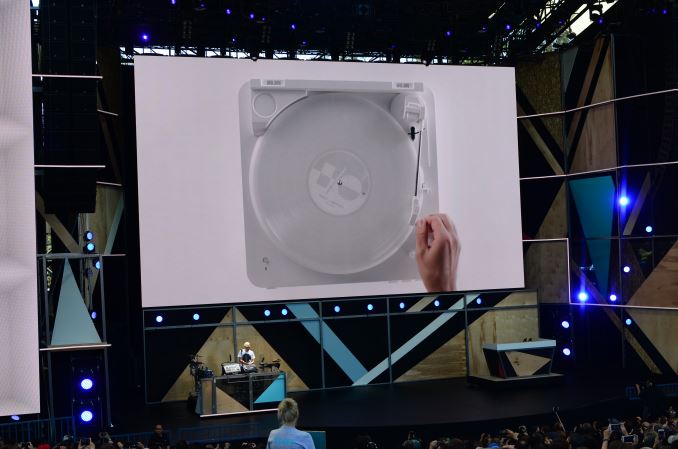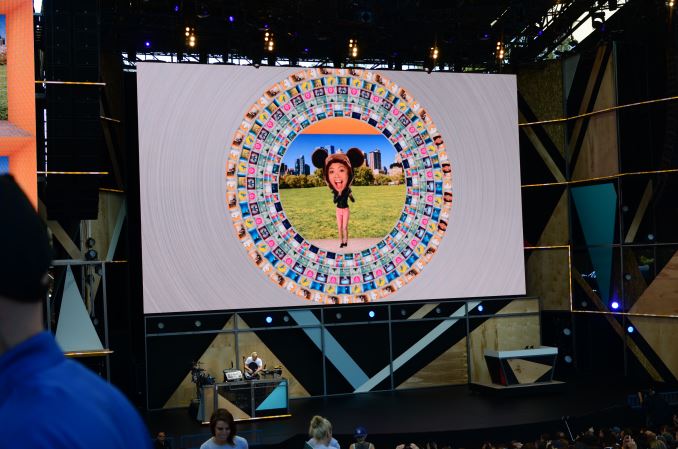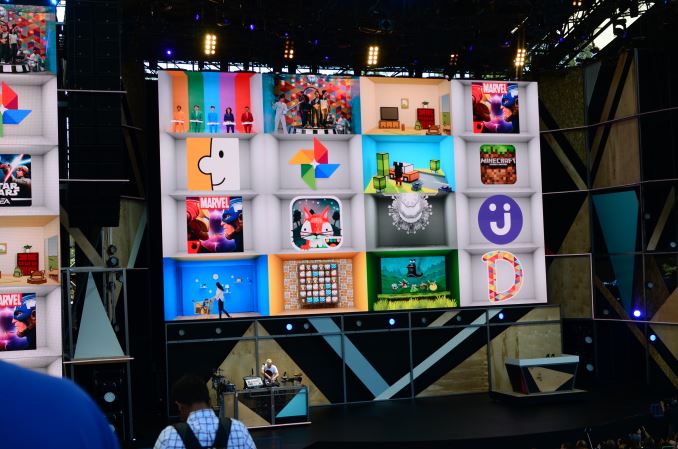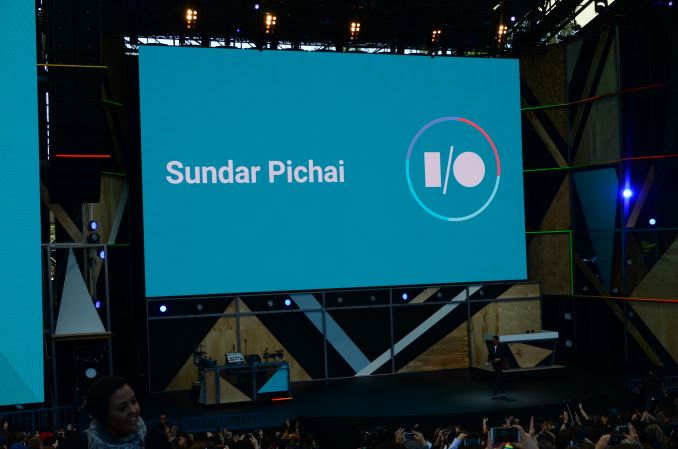 01:05PM EDT - Sundar Pichai on the stage
01:07PM EDT - Over 50% of searches are now coming from mobile
01:08PM EDT - 20% of searches in the US are done with voice
01:08PM EDT - The goal is rich information in mobile contexts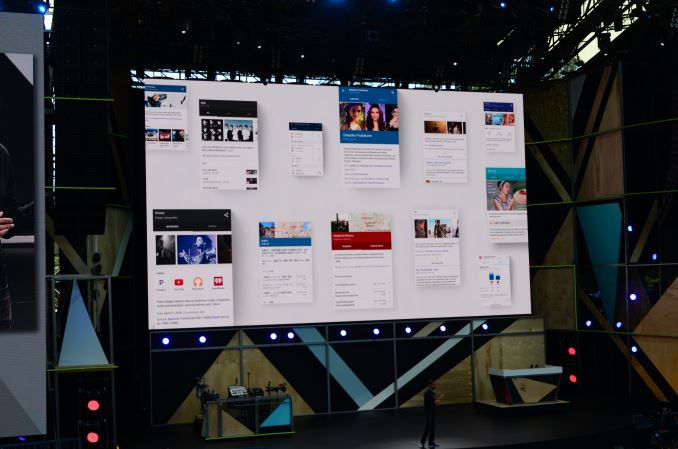 01:09PM EDT - Search has been evolving towards improvement in assistance
01:09PM EDT - Knowledge graph, and investments in CS to improve assistive search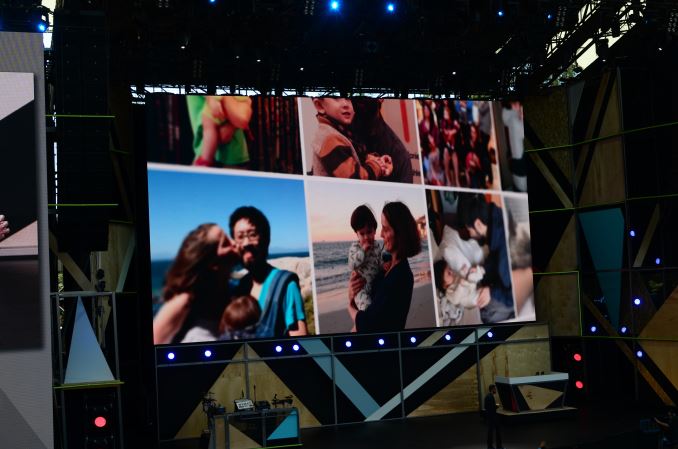 01:10PM EDT - Google Photos can now show things like "dog videos"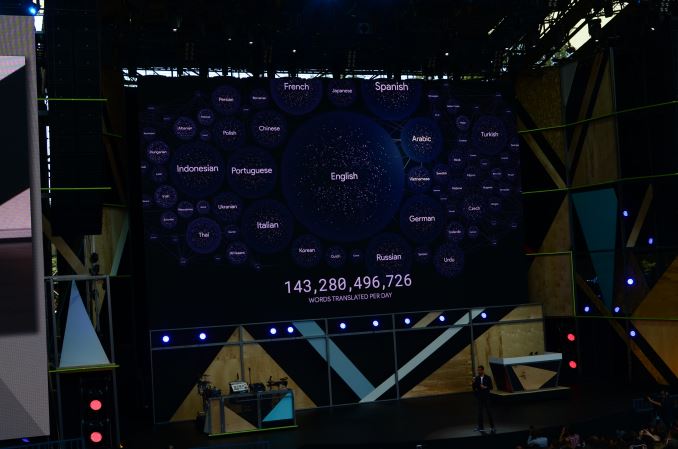 01:11PM EDT - Real time visual translation is another example of how machine learning and AI can be applied
01:11PM EDT - "Today, we are announcing the Google Assistant"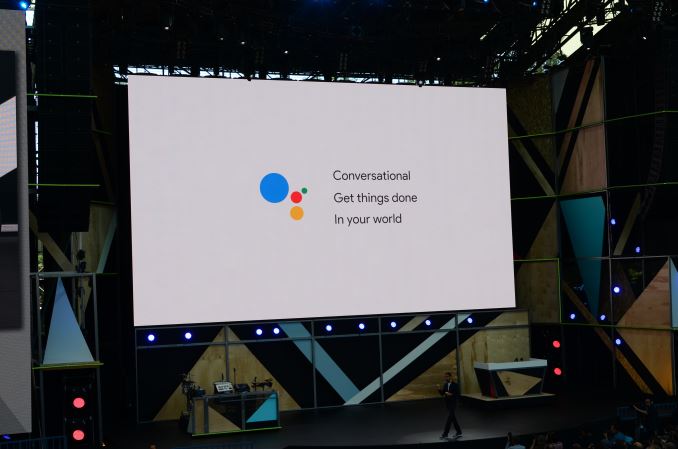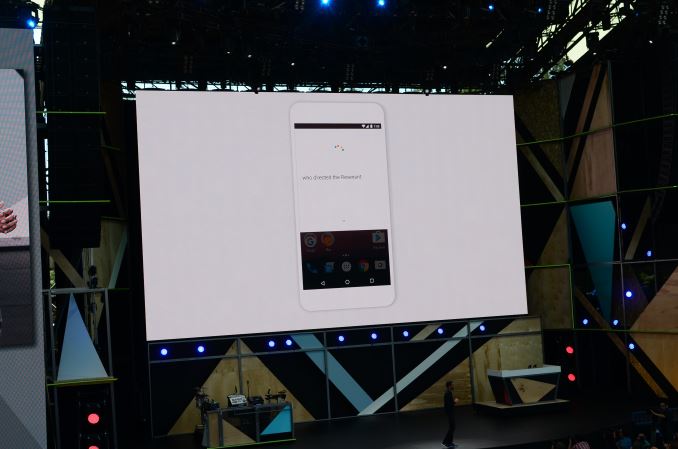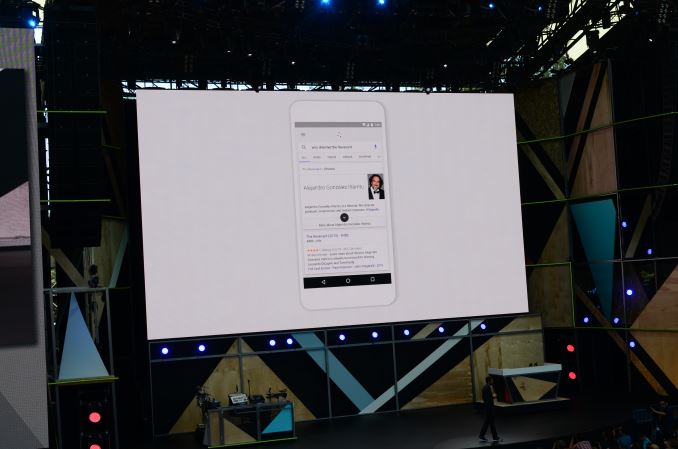 01:13PM EDT - "An order of magnitude ahead of everyone else" with regard to follow-on natural language queries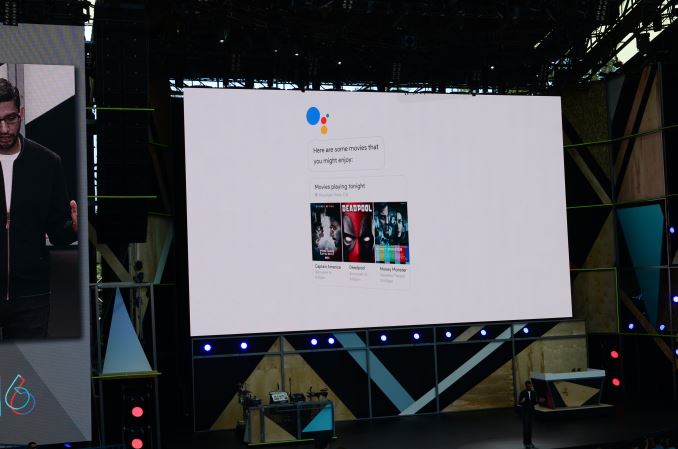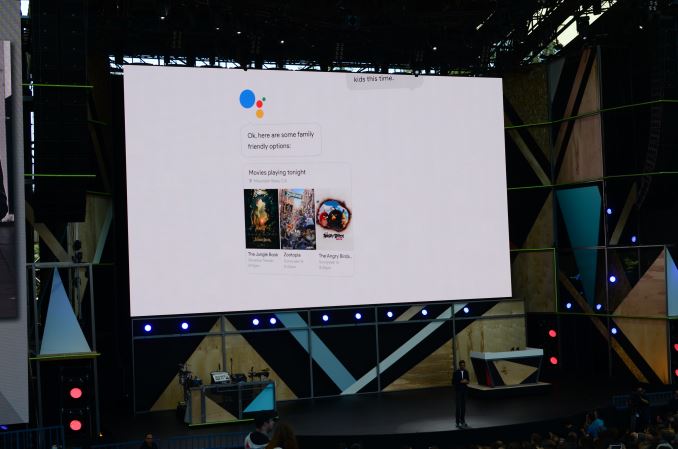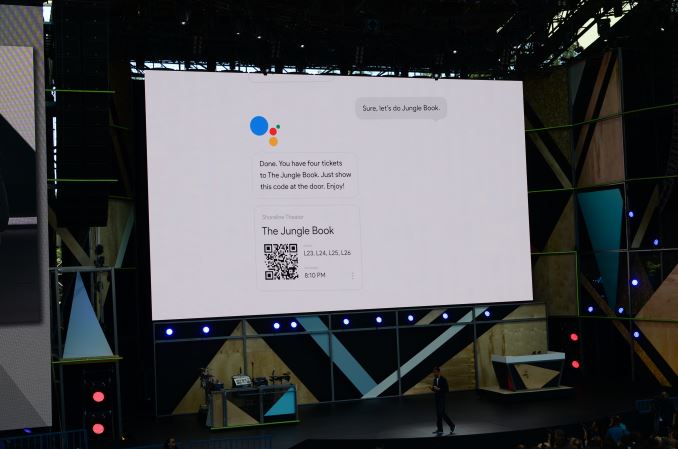 01:16PM EDT - More elaboration of conversational assistance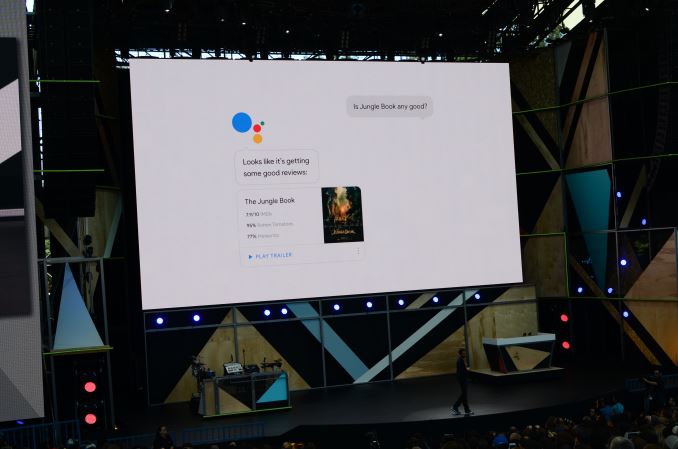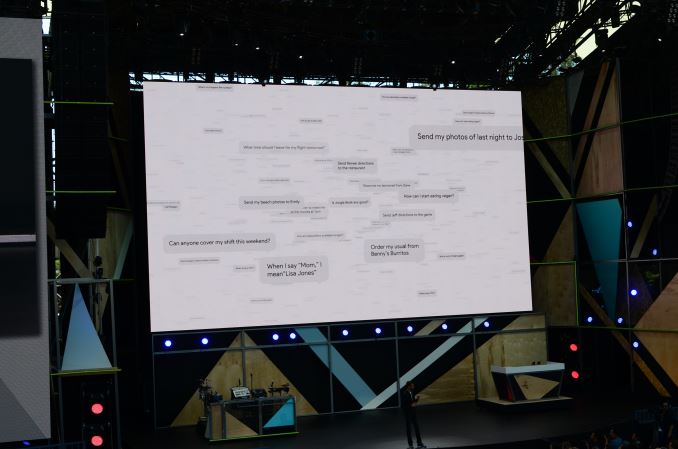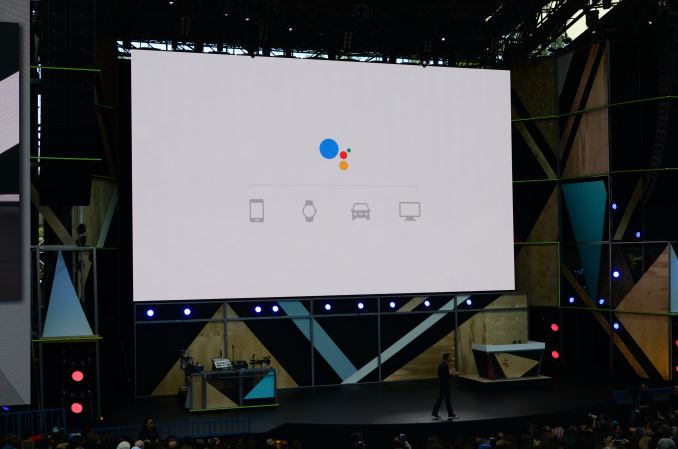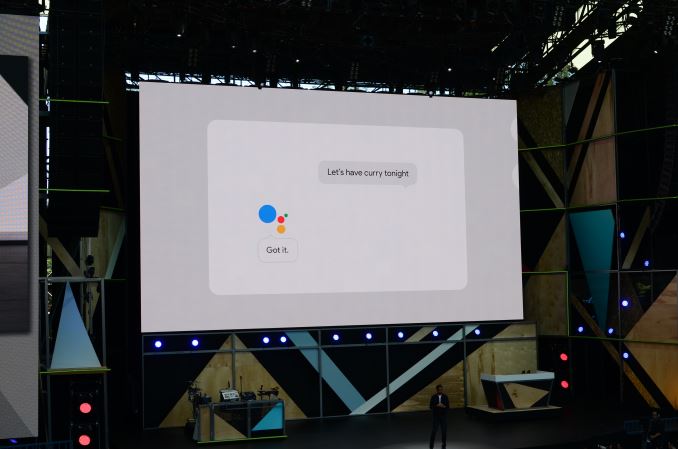 01:18PM EDT - Example of context, ordering curry instead of Stephen Curry results.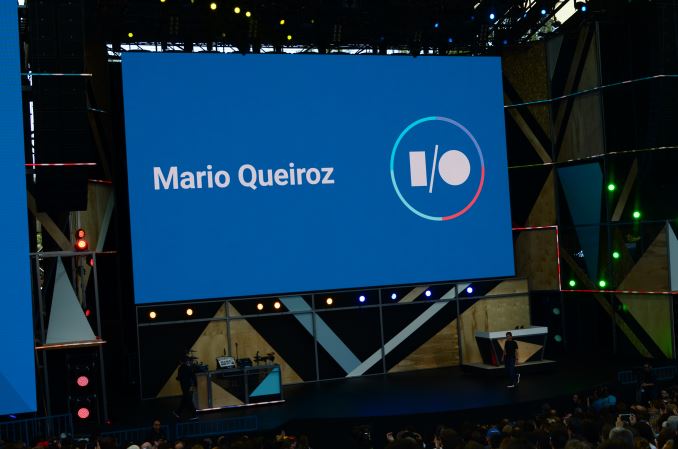 01:19PM EDT - Early preview of Google assistant in the home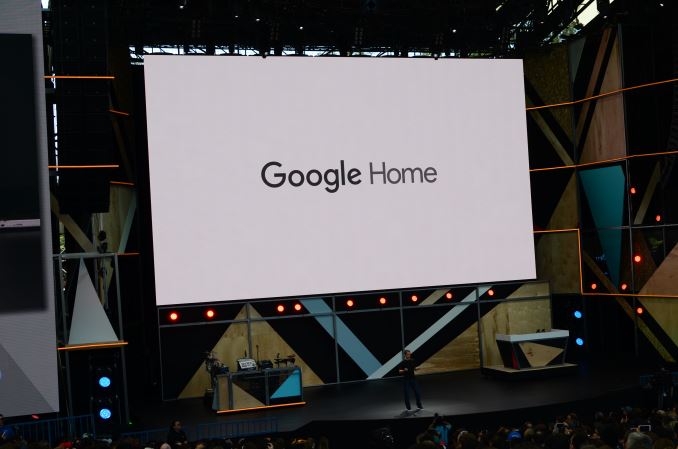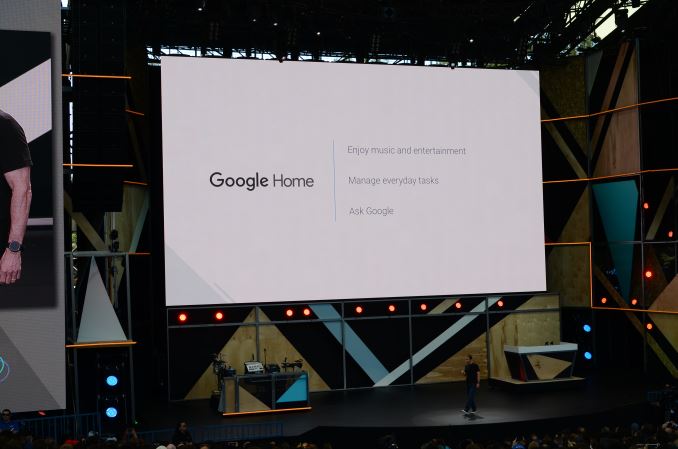 01:20PM EDT - Far field voice recognition is pretty much key to enabling Google Home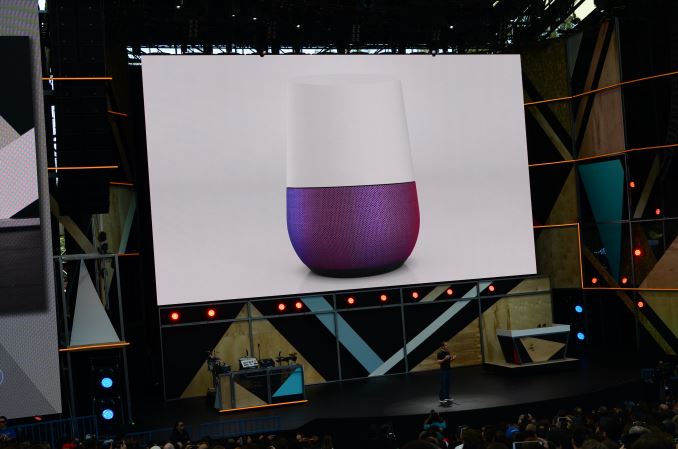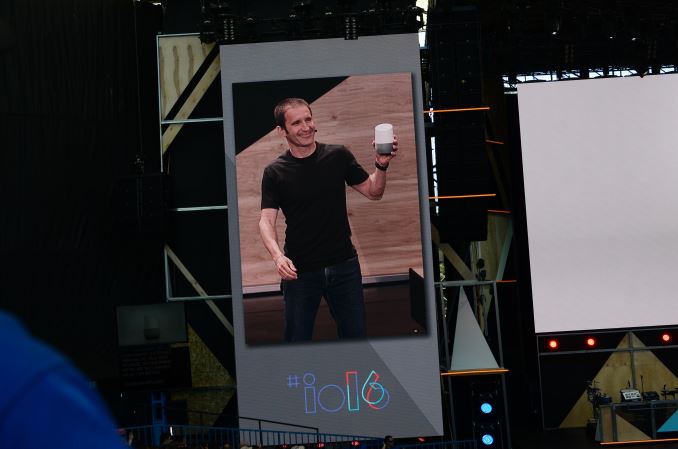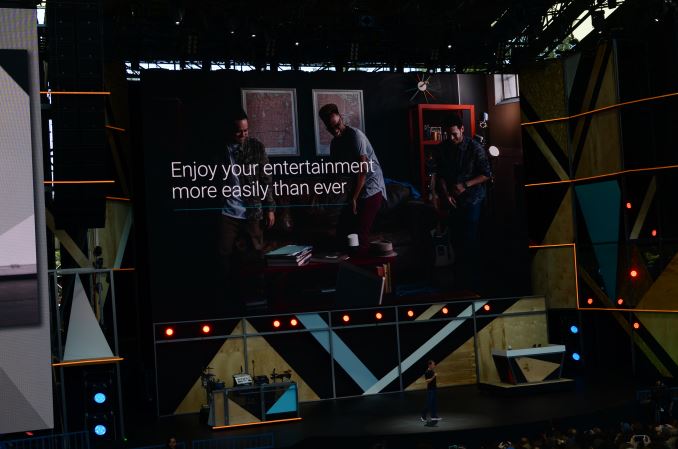 01:22PM EDT - Google Home is basically an extension of the Chromecast. Includes wireless audio streaming built in.
01:22PM EDT - Can also control other speakers with Google Home
01:23PM EDT - Multi-room playback is also supported
01:23PM EDT - Can also control video content if the TV is connected to Google Home somehow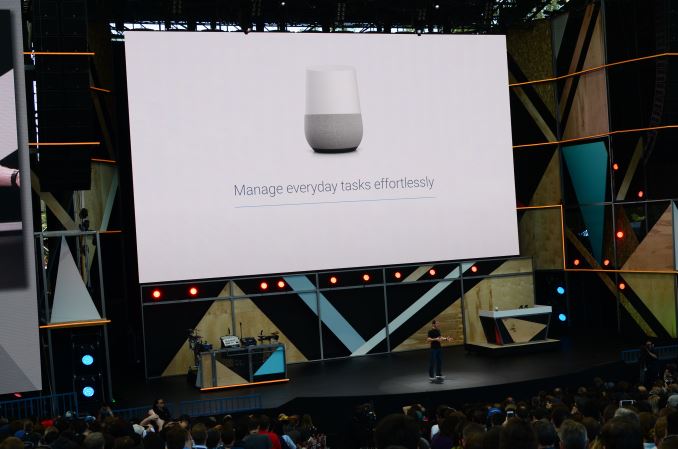 01:24PM EDT - This is also apparently an IoT hub yet again
01:24PM EDT - Maybe Google Home is different but I'm profoundly pessimistic about IoT
01:25PM EDT - The whole growth of computing has always been integrating general purpose computing and connectivity in new formfactors
01:25PM EDT - Where applications needed more compute power in order to do more things and do things faster
01:26PM EDT - In my experience IoT doesn't really have this problem of more compute needed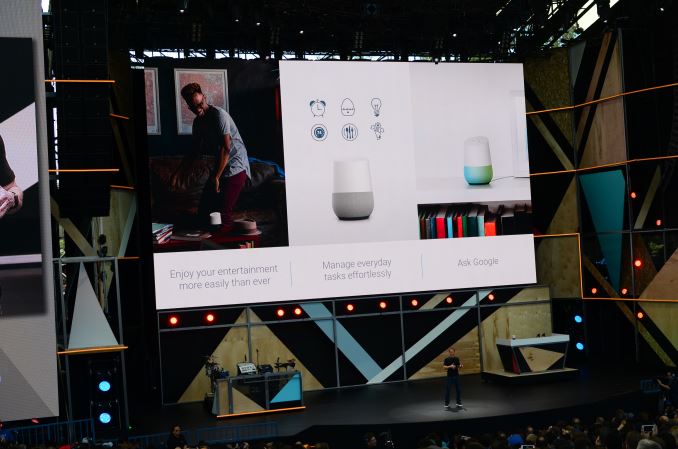 01:29PM EDT - Google Home will be available later this year
01:30PM EDT - Last year Google Photos was announced with a new computer vision twist
01:31PM EDT - Adoption of Photos is at over 200M active users monthly
01:31PM EDT - Over 2T labels applied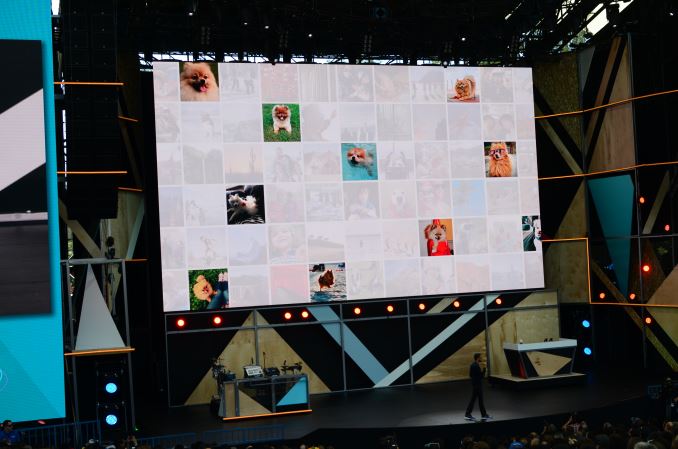 01:31PM EDT - 24B labels are for selfies
01:32PM EDT - Eric Kay on the stage for communication
01:33PM EDT - 2 new communication apps that combine communication + machine learning
01:33PM EDT - First up is Allo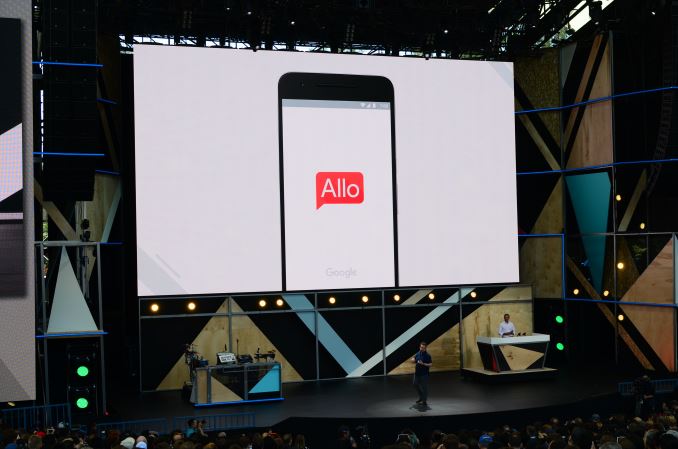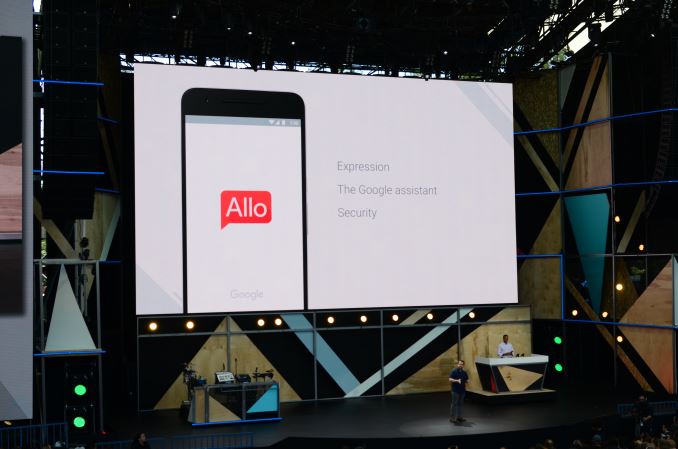 01:34PM EDT - Time for a demo of Allo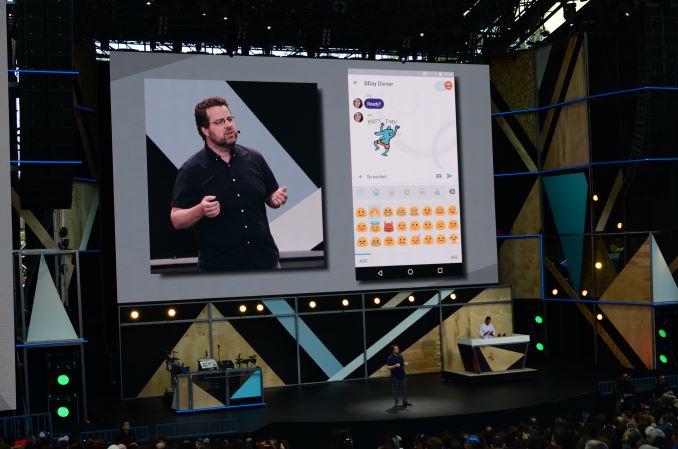 01:35PM EDT - To add emotion to text there's something called "Whisper Shout" to adjust size dynamically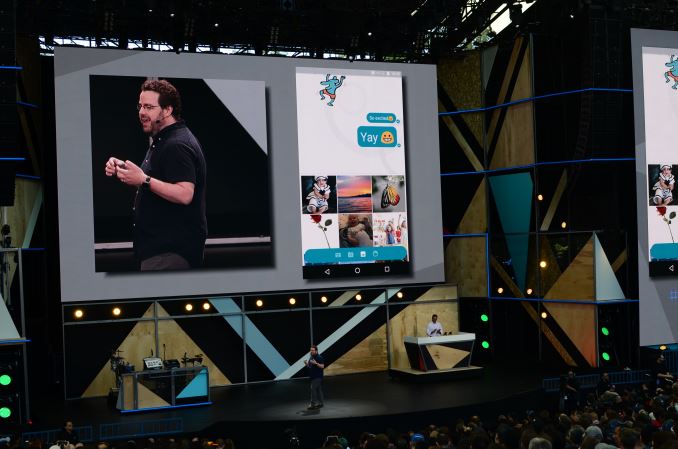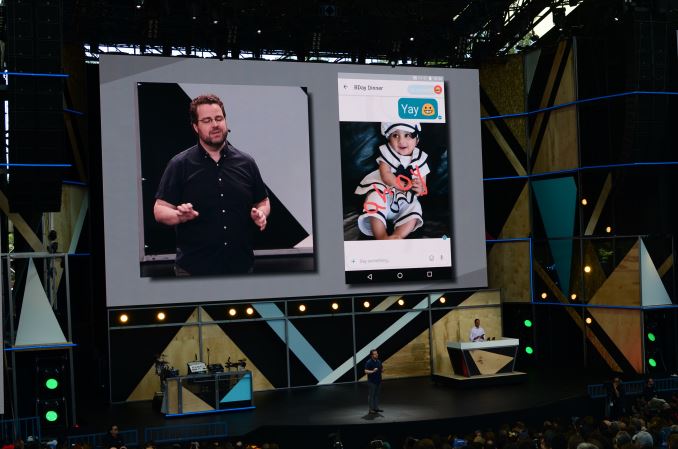 01:36PM EDT - Also you can draw on photos like it's Snapchat I guess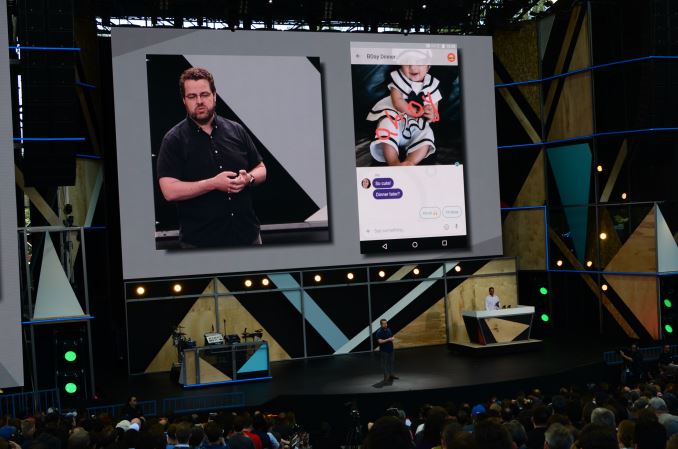 01:36PM EDT - Quick replies based upon conversation context
01:37PM EDT - Learns from your writing to make reply suggestions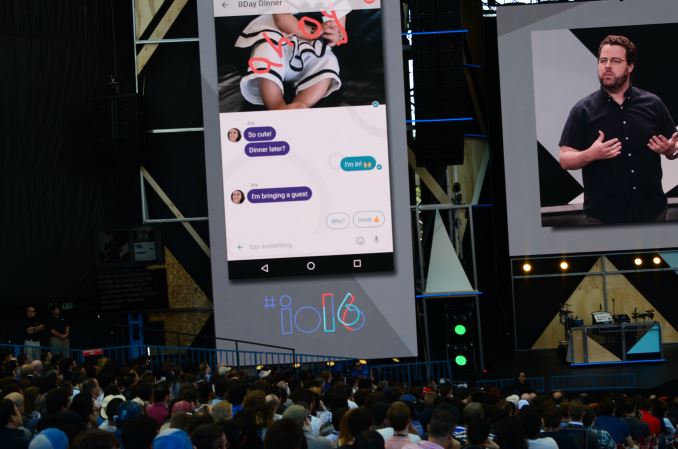 01:37PM EDT - If I use this, every quick reply will probably be "ayy lmao"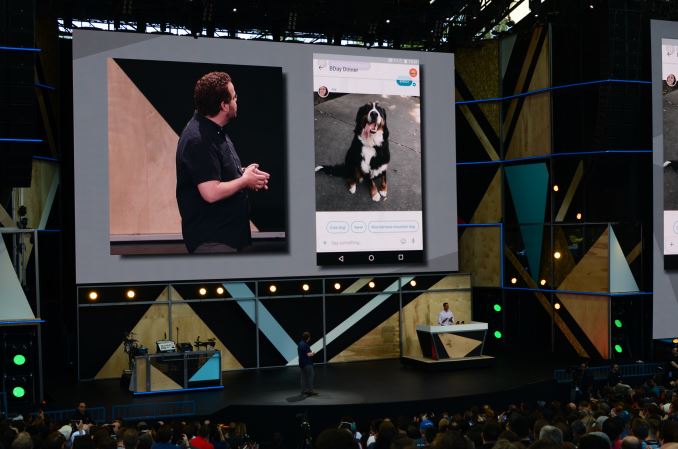 01:38PM EDT - Quick replies based upon images as well, which is fairly shocking from a CS perspective
01:38PM EDT - "90% accurate at determining whether a dog deserves a 'cute dog' response"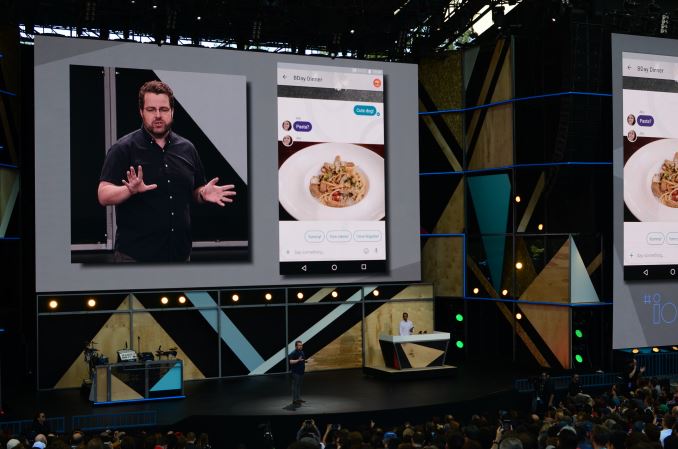 01:40PM EDT - Google assistant built into Allo to search for things like Italian food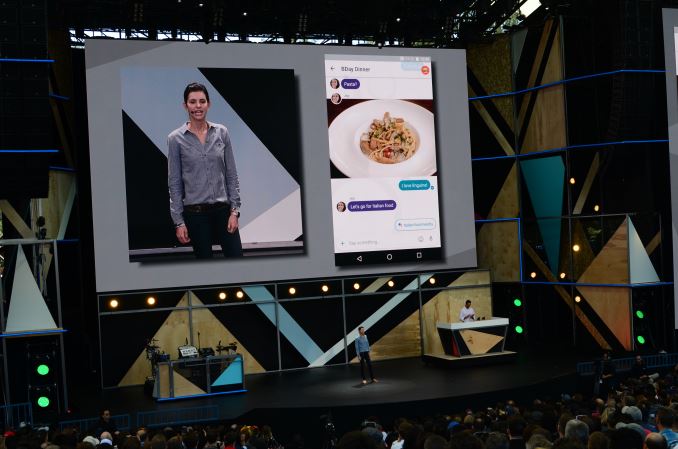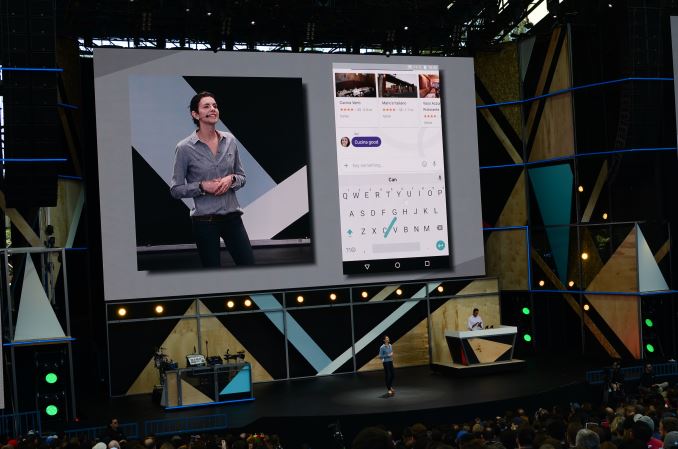 01:40PM EDT - Google search results can show up in a chat for everyone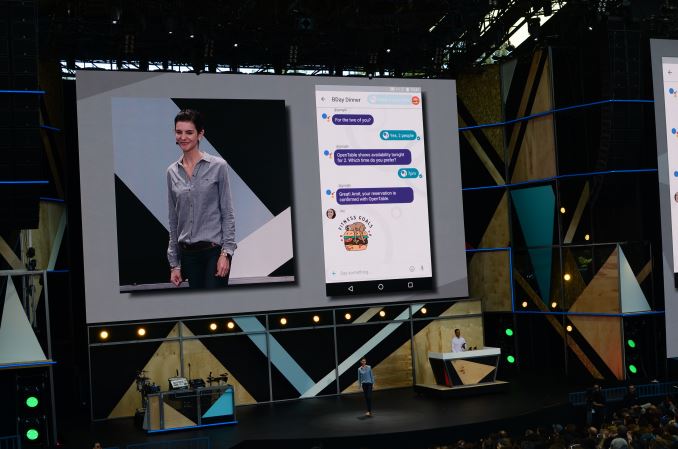 01:42PM EDT - Also, Google as a chatbot for booking restaurants through OpenTable and other possible applications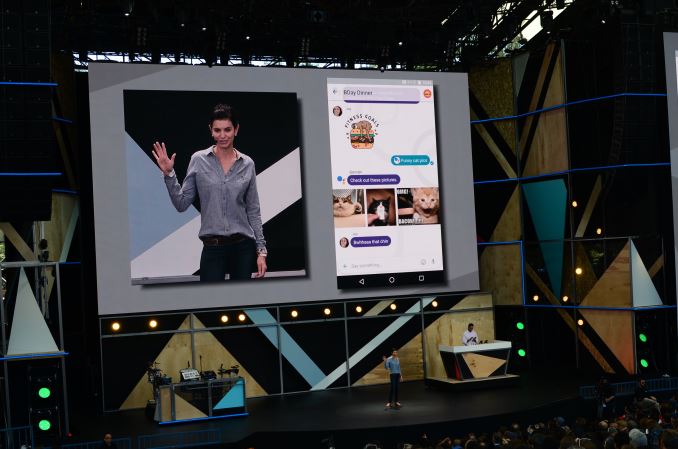 01:42PM EDT - @google can automatically search for things at any time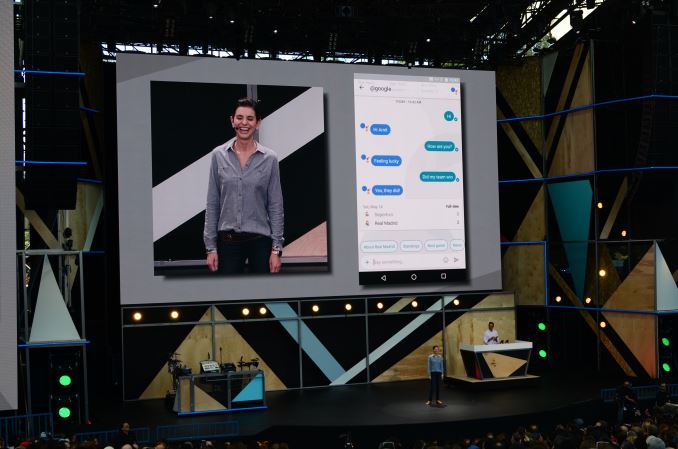 01:43PM EDT - Apparently @google is useful for conversational search
01:44PM EDT - I wonder if you could actually fool people into believing that @google is human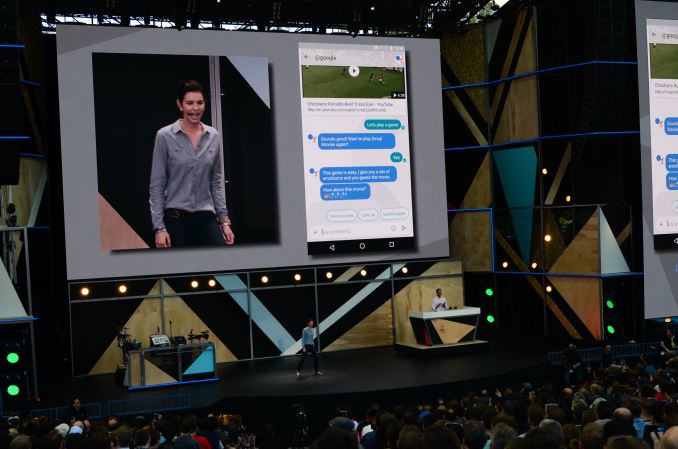 01:46PM EDT - Obviously this sounds rather intrusive, so Allo has an incognito mode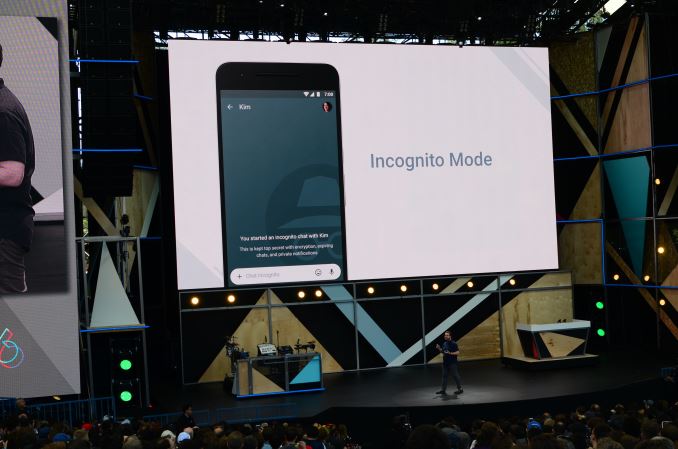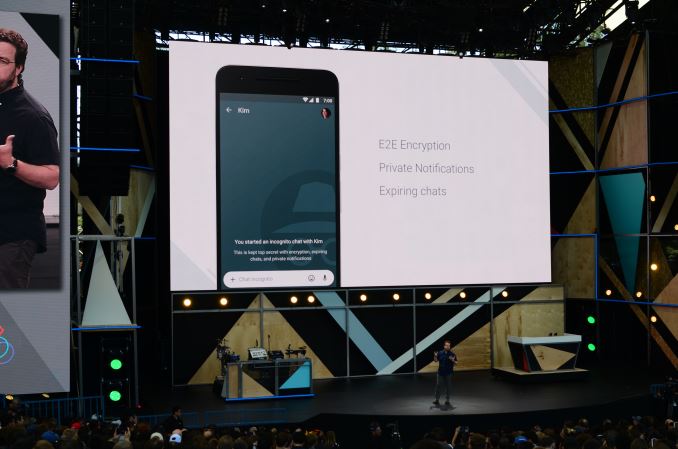 01:47PM EDT - Presumably you can't actually use Google and other features because of end to end encryption
01:47PM EDT - For incognito mode
01:48PM EDT - I'm sure someone in a legislature somewhere is choking on this news
01:49PM EDT - Duo is the second messaging app
01:49PM EDT - Duo can show you a live video stream before you pick up the call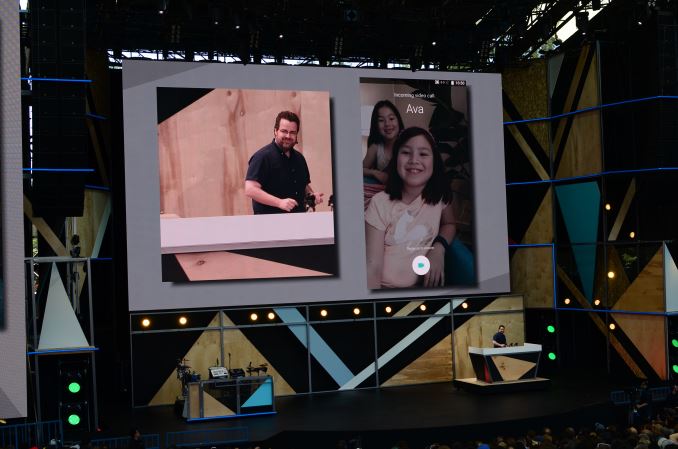 01:51PM EDT - Duo uses WebRTC and QUIC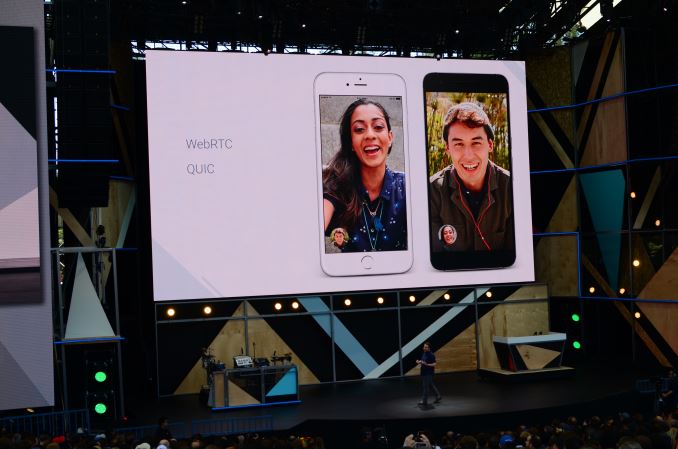 01:52PM EDT - Video calling is supposed to be more reliable with Duo
01:52PM EDT - Seamless WiFi-Cellular handoff
01:52PM EDT - Channel adaptation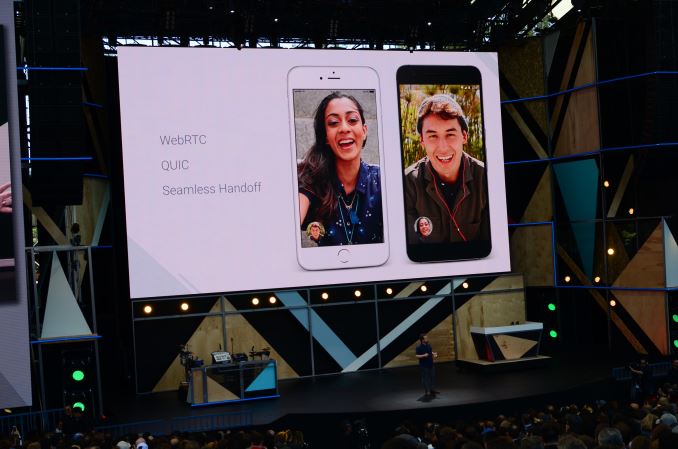 01:54PM EDT - Dave Burke on the stage now for Android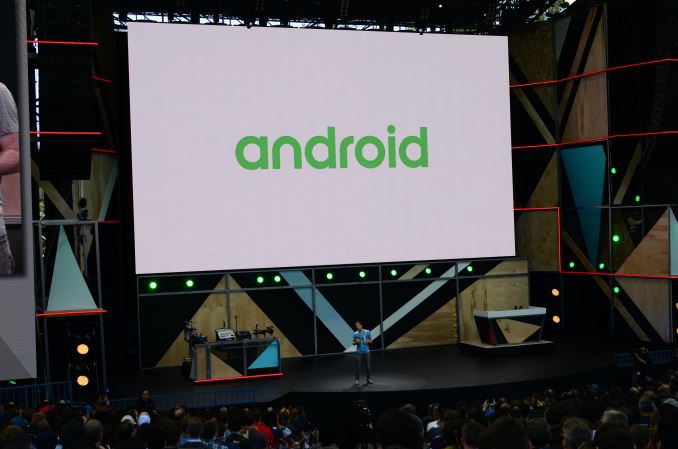 01:57PM EDT - Android N does a lot under the hood
01:58PM EDT - Android N will be crowd-sourced to decide the name, Google reserves right to pick winner
01:58PM EDT - I'm guessing 4chan doesn't get to manipulate this one then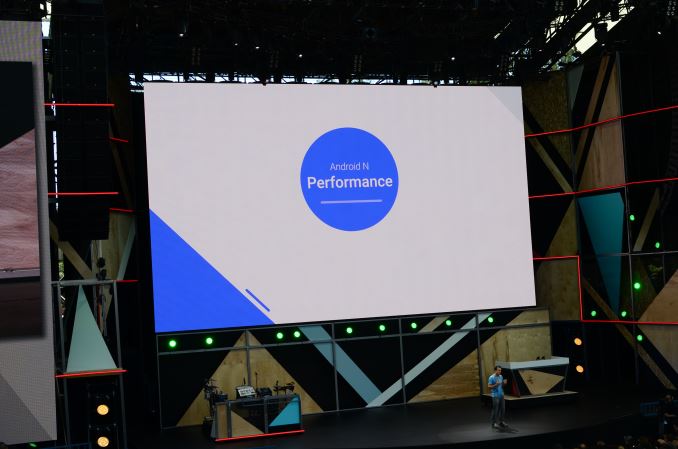 01:59PM EDT - Android N will use Vulkan to achieve API parity with desktop
01:59PM EDT - This also reduces CPU overhead to increase the number of draw calls or do some other work on the CPU instead of OpenGL validation and API overhead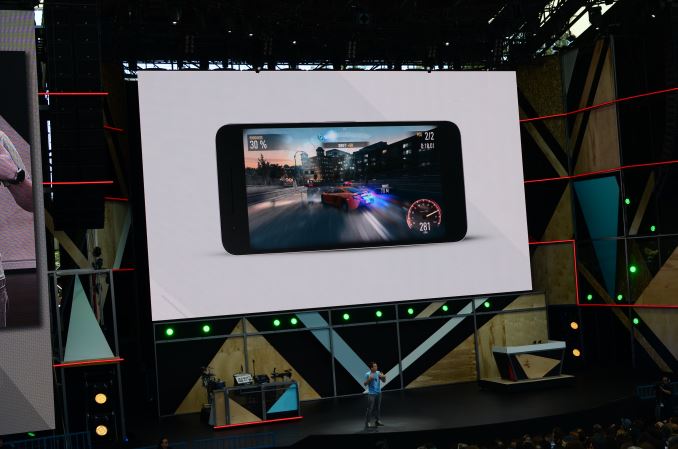 02:00PM EDT - Precompiled shaders are also part of Vulkan, not news but good to know for those that are unfamiliar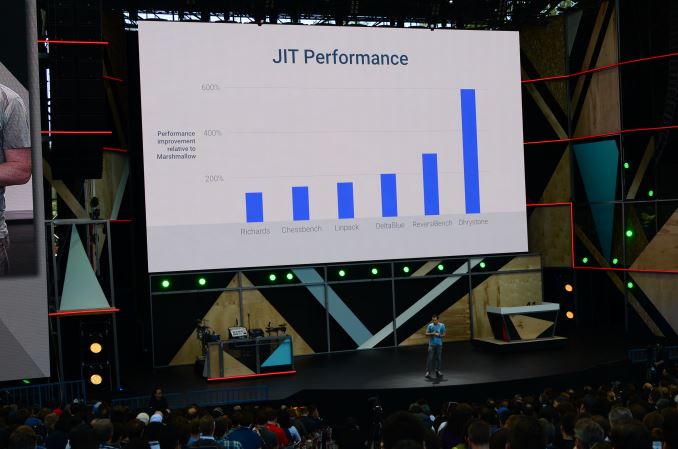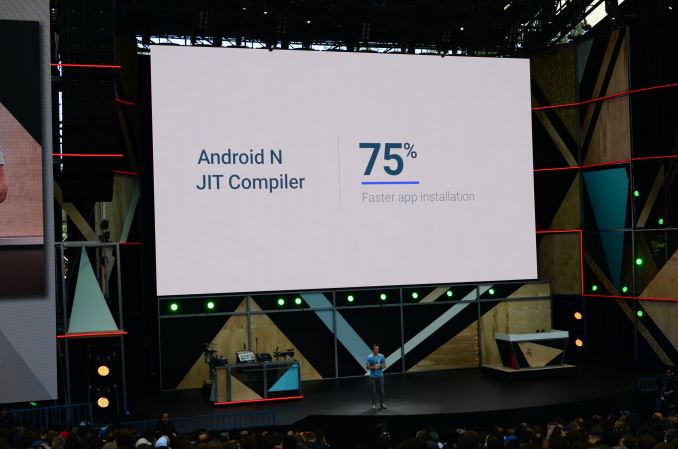 02:01PM EDT - Instead of all AOT compilation, JIT compilation and AOT hybrid to improve app install time, performance, storage, and power efficiency.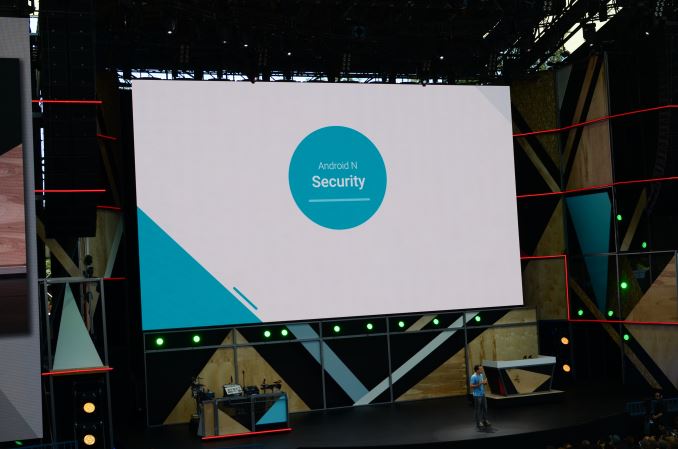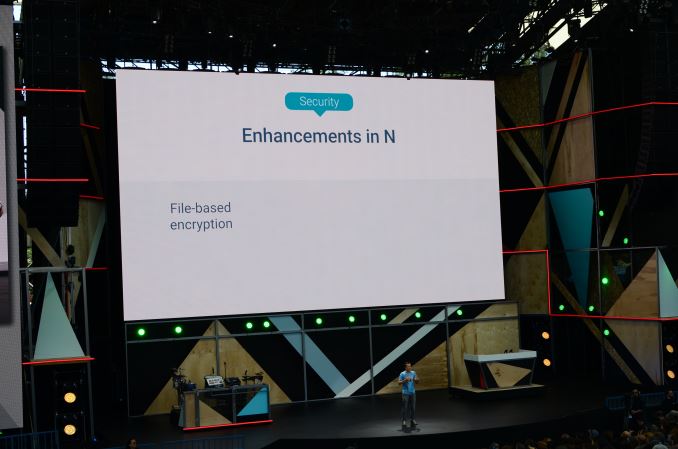 02:02PM EDT - File level encryption, media framework hardening to avoid stagefright fiascos again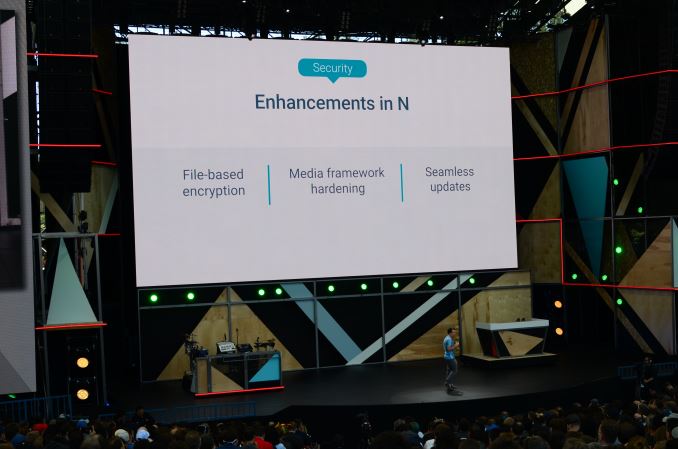 02:02PM EDT - Seamless updates in Android N which uses 2 system images to make it so that OTAs happen seamlessly.
02:03PM EDT - JIT also does away with optimizing per app with OTAs
02:04PM EDT - Mostly a review of Google Play security heuristics and other security measures
02:05PM EDT - SafetyNet checks 8B apps every day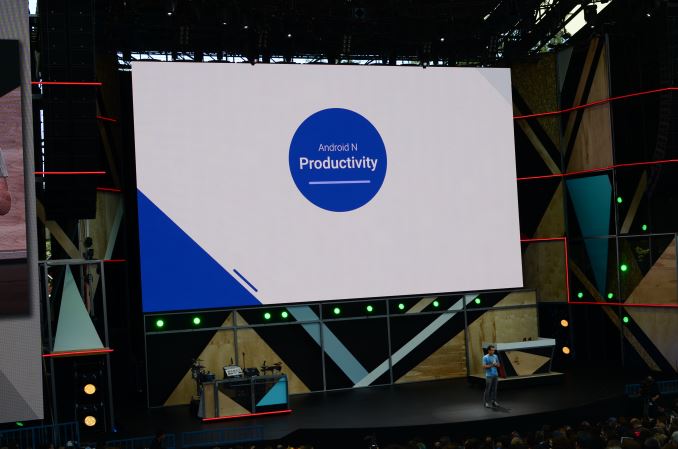 02:05PM EDT - 99% of the time people only select apps in the last seven cards. So auto removal of old cards and a clear all button in response to users
02:06PM EDT - Double tapping recent button will bring up last used app other than foreground.
02:07PM EDT - Split screen and PiP are going to be in the final N release, in case it was ever in doubt
02:07PM EDT - Notifications are also improved in N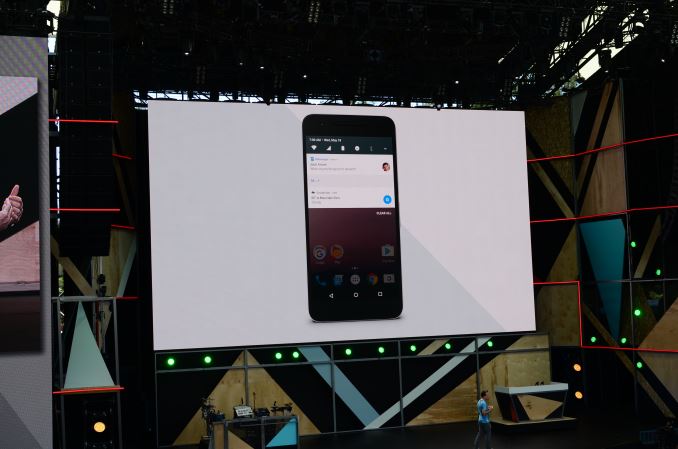 02:08PM EDT - Can reply to messages directly in notification drawer
02:08PM EDT - Long tap notifications to change visibility to make them silent or block them (blocking isn't new)
02:09PM EDT - Emoji standards are also being kept up with in android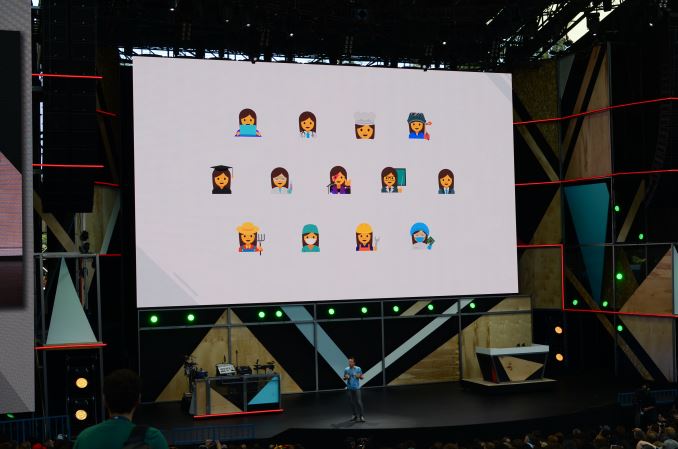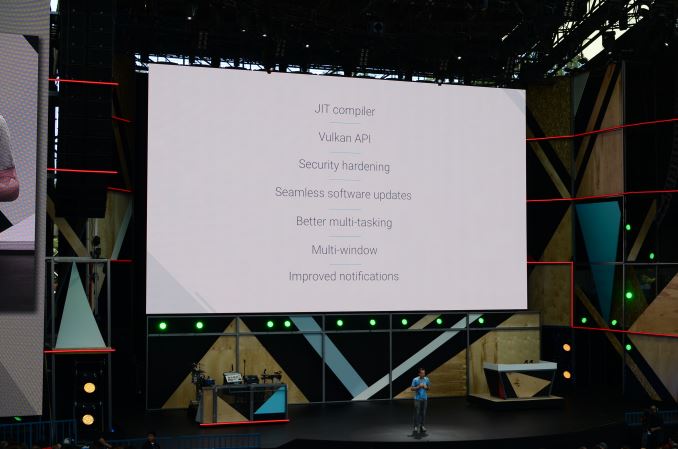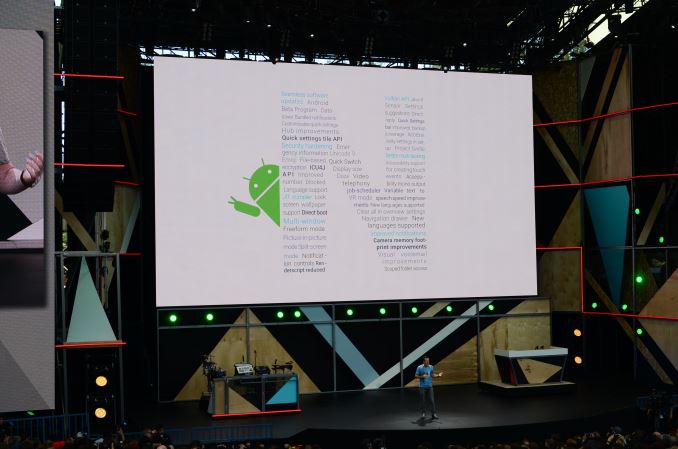 02:10PM EDT - Beta release of N happening today on Nexus devices and Pixel C
02:11PM EDT - One new unannounced Android N feature announced here
02:11PM EDT - Did I mention VR? Because we're on VR.
02:12PM EDT - Google believes VR should be mobile, approachable, and for everyone
02:13PM EDT - Daydream is the VR platform
02:13PM EDT - Won't be available until fall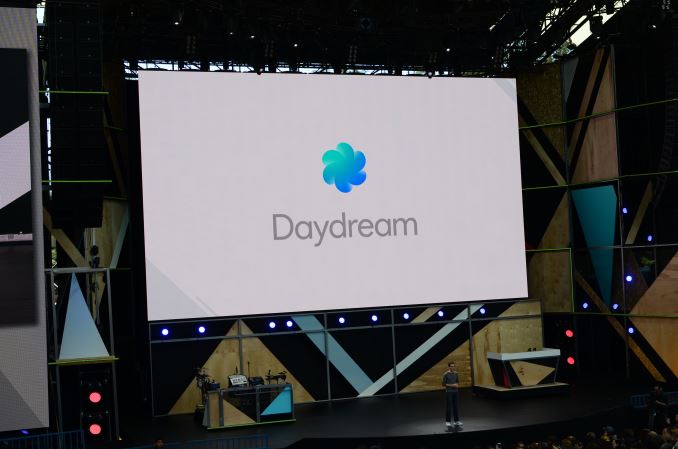 02:13PM EDT - VR optimizations in Android N, headset, controller, and apps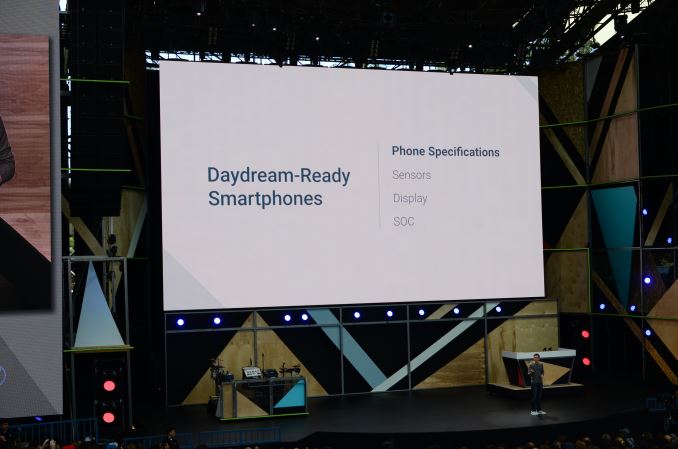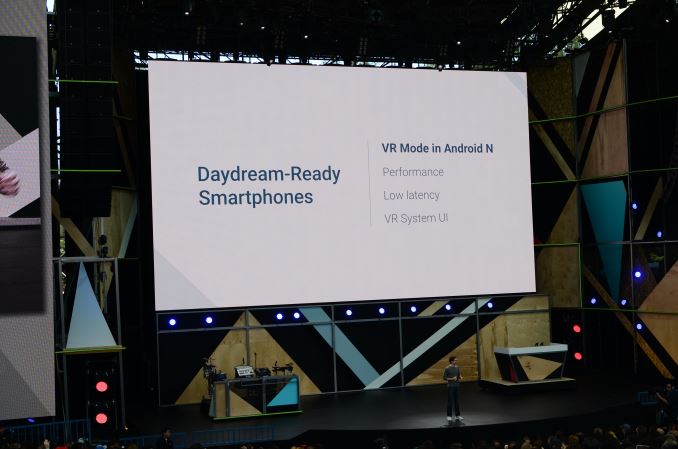 02:15PM EDT - Latency under 20 ms using single buffer rendering and other VR tweaks
02:15PM EDT - I'm guessing S810 isn't going to be Daydream ready.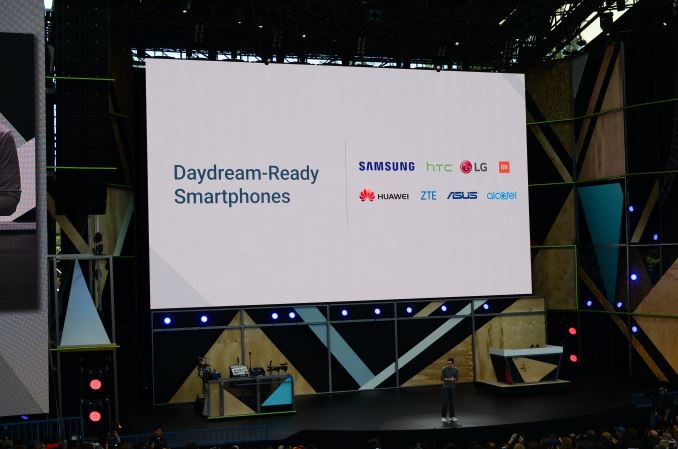 02:16PM EDT - Headset design has a reference design for Daydream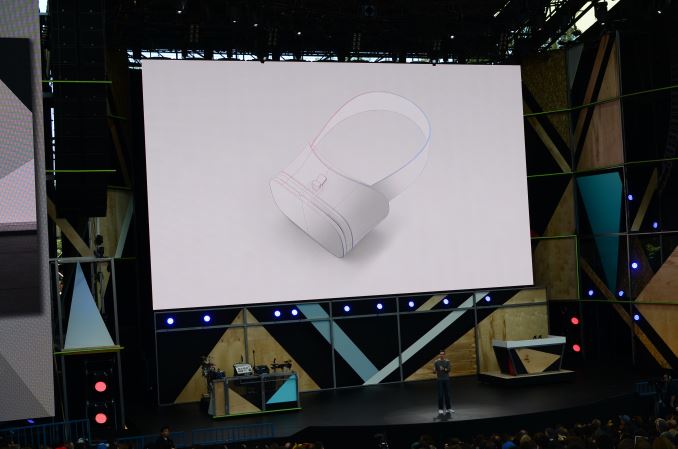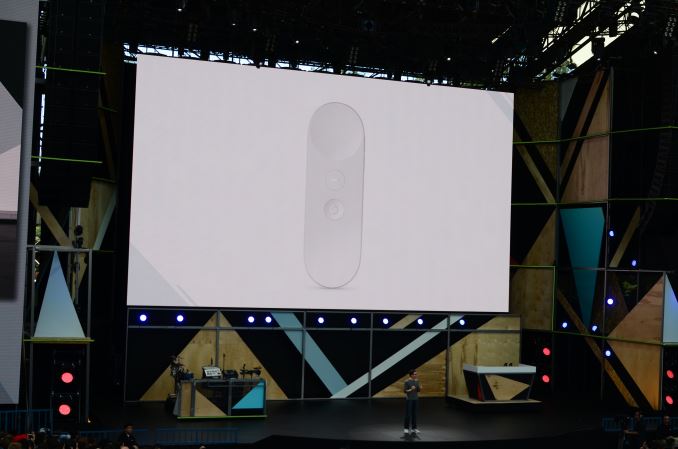 02:17PM EDT - Reference controller has sensors, clickpad, buttons, etc.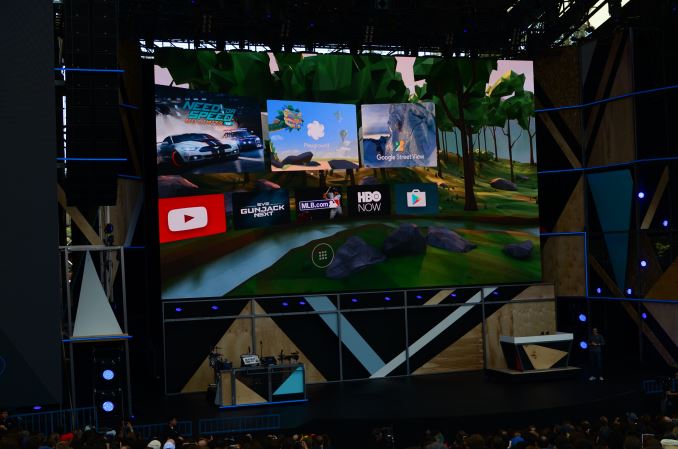 02:17PM EDT - Example VR UI in Daydream
02:18PM EDT - The controller approximates Vive motion controllers without using laser sensors. Interesting to see just how precise it is
02:18PM EDT - inertial motion tracking tends to accumulate integration error over time so interested in seeing how they solve these issues
02:18PM EDT - Google Play Store for VR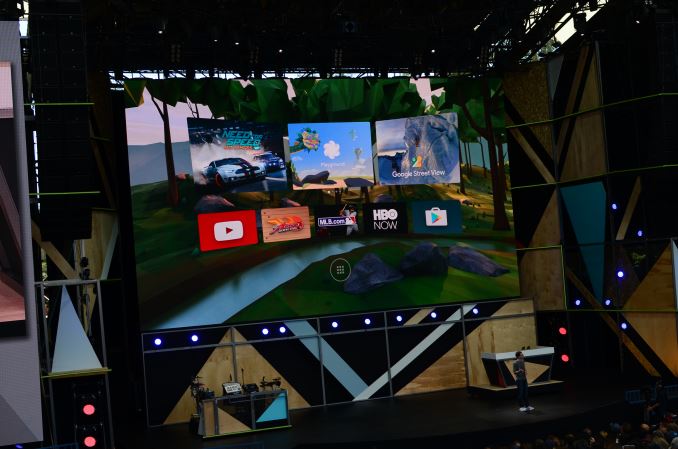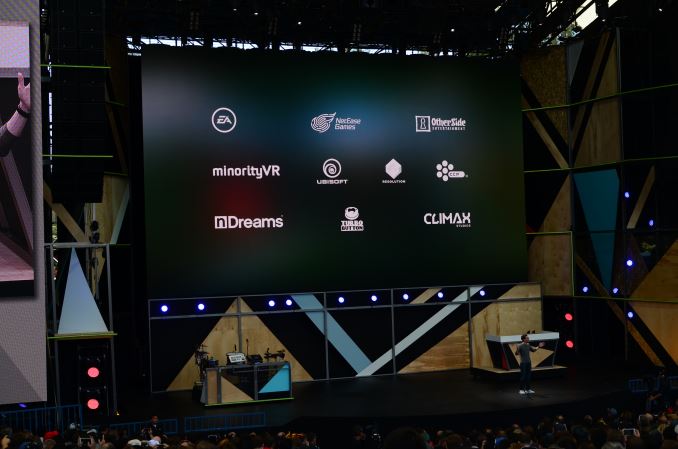 02:20PM EDT - Google Play Movies for Daydream, as well as Street View
02:20PM EDT - Google Photos will support VR photos too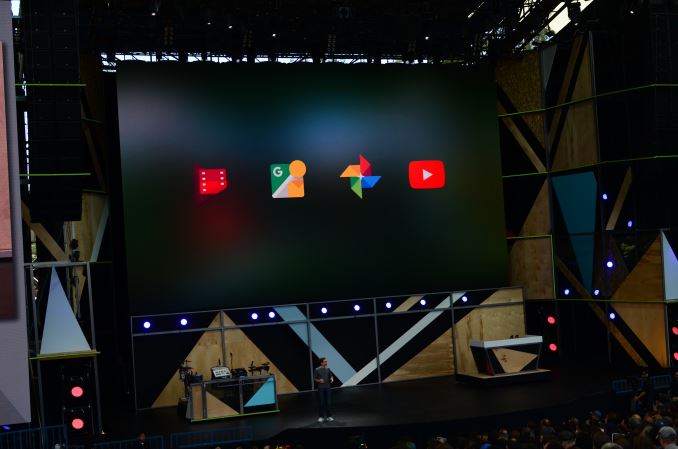 02:20PM EDT - Youtube will also support Daydream
02:21PM EDT - Android wearables up next
02:22PM EDT - Android Wear 2.0 announced today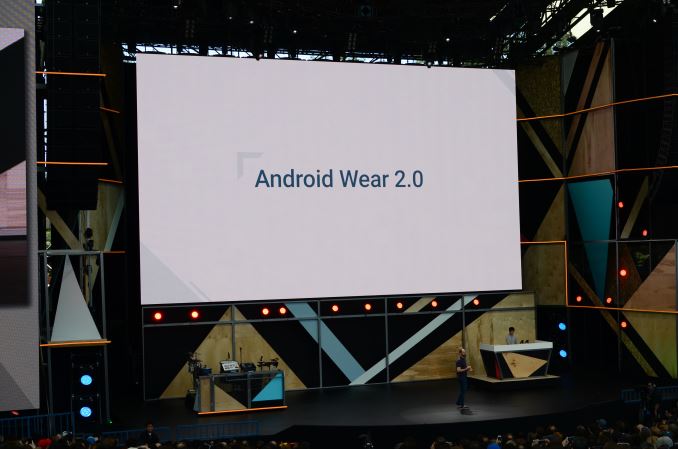 02:23PM EDT - audience noise is actually much harder to hear relative to moscone, birds are actually very loud here
02:23PM EDT - open air is reducing volume I think?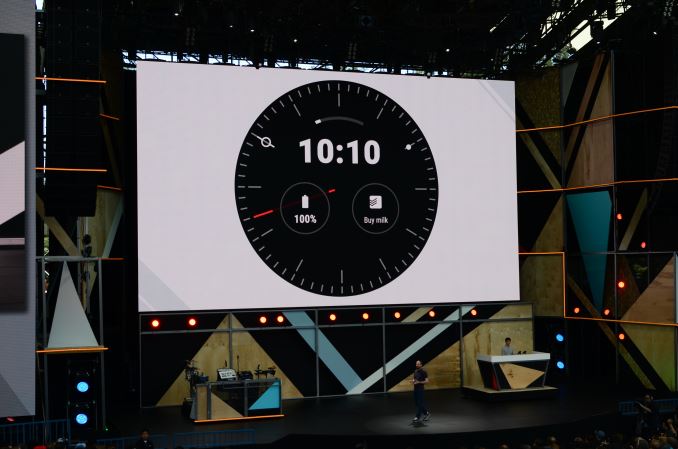 02:23PM EDT - Android Wear brings complications to the watchface.
02:24PM EDT - smart reply, handwriting, and a keyboard
02:25PM EDT - I can't believe they did this but apparently they added a keyboard to Android Wear?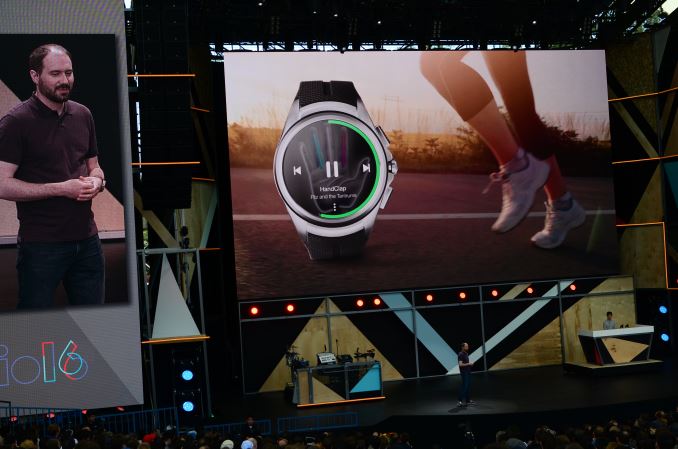 02:26PM EDT - Improved fitness integration with no need for a paired phone
02:26PM EDT - I still can't believe they showed a keyboard on a watch
02:26PM EDT - Standalone apps can have direct network access with Android Wear 2.0 instead of relying on phone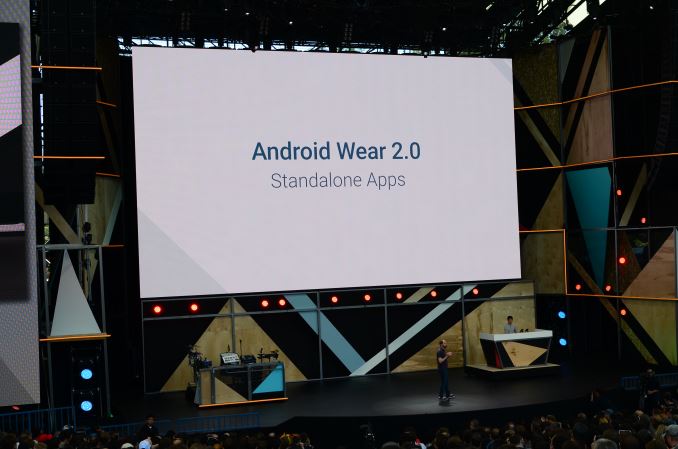 02:27PM EDT - Android Wear 2.0 preview available today, full launch in fall.
02:30PM EDT - We're now talking about Chrome but for some reason we're not talking about performance issues with Chrome on Android
02:30PM EDT - AMP support helps with faster page loads
02:31PM EDT - Android Studio improvements as well
02:31PM EDT - 92% of top 125 apps use Android Studio
02:32PM EDT - It looks like this eclipses Eclipse
02:32PM EDT - Android 2.2 improves building and running apps much faster than before
02:33PM EDT - Emulation can now be faster than actual phones on reasonably modern hardware
02:33PM EDT - Build speed is now faster as well
02:33PM EDT - Test recording is also possible, just do some actions in an app and Android Studio will auto generate test code
02:34PM EDT - Layout Designer rewritten with constraint layouts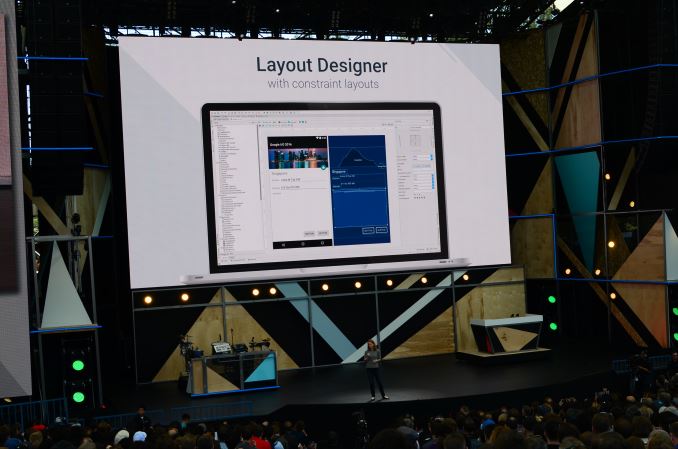 02:34PM EDT - Constraint layouts does away with nested layouts to improve performance
02:35PM EDT - APK analyzer, layout inspectors, new Android code analysis tools
02:35PM EDT - IntelliJ 2016.1 IDE also included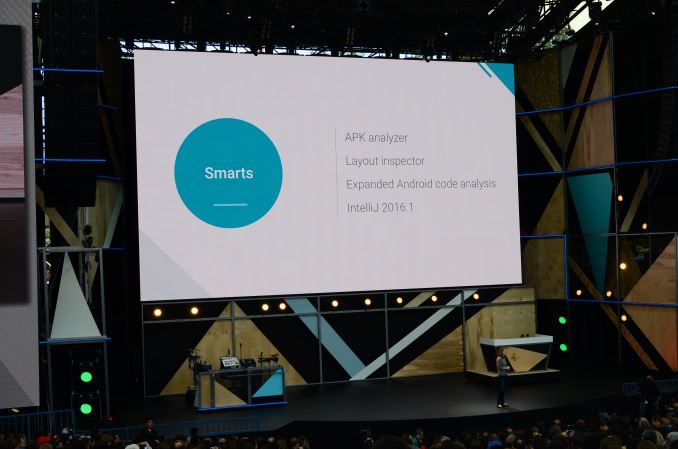 02:36PM EDT - Android 2.2 supports Android N Jack compiler, lambdas, default methods, and C++ support is enhanced
02:36PM EDT - Support for CMake and NDK build and will work with debugger for better C++ support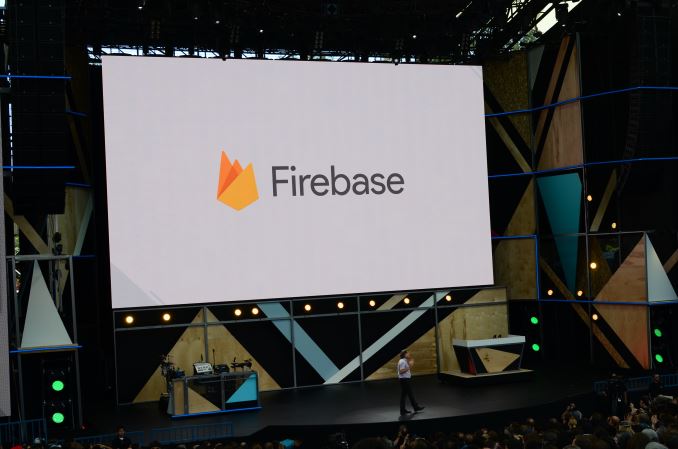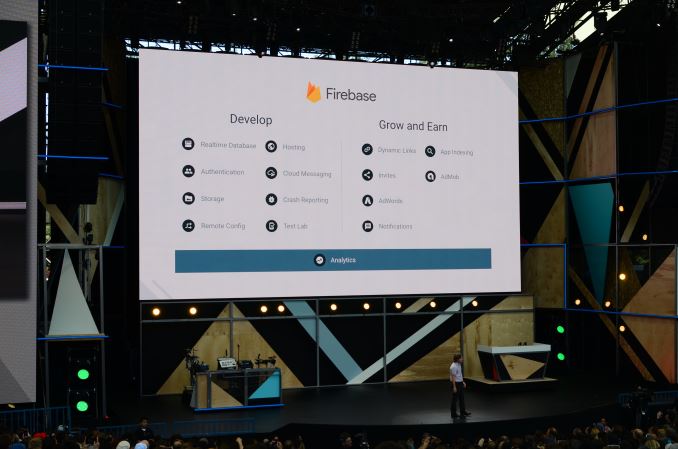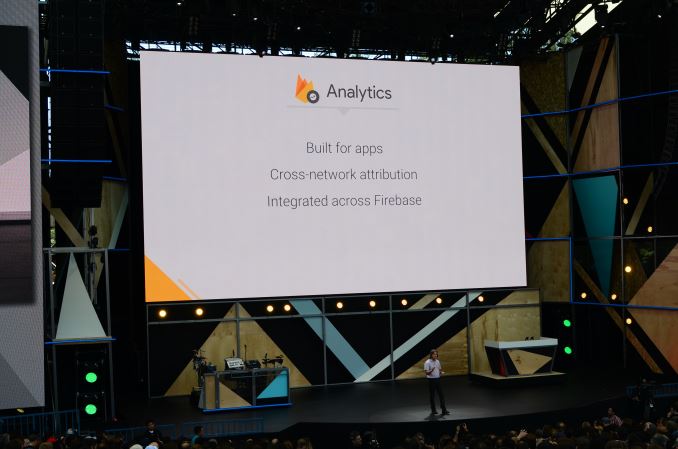 02:39PM EDT - Firebase is very dev-targeted so I'll probably just avoid spending too much time talking about this
02:40PM EDT - There are also an amazing number of insects at this keynote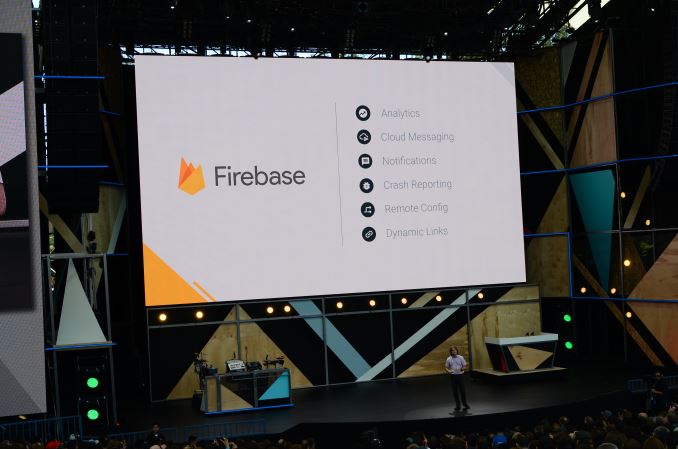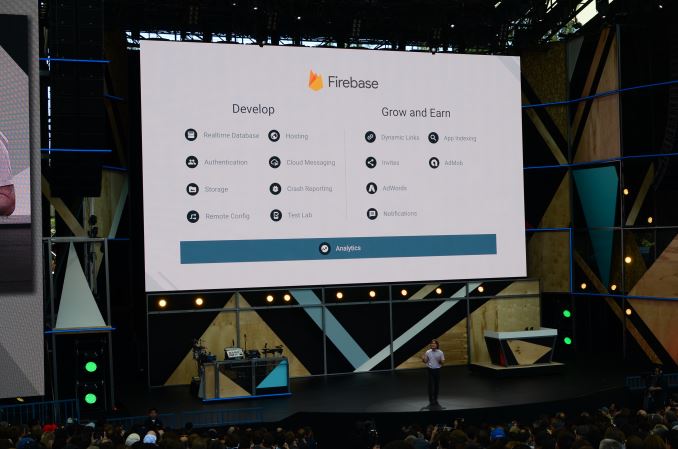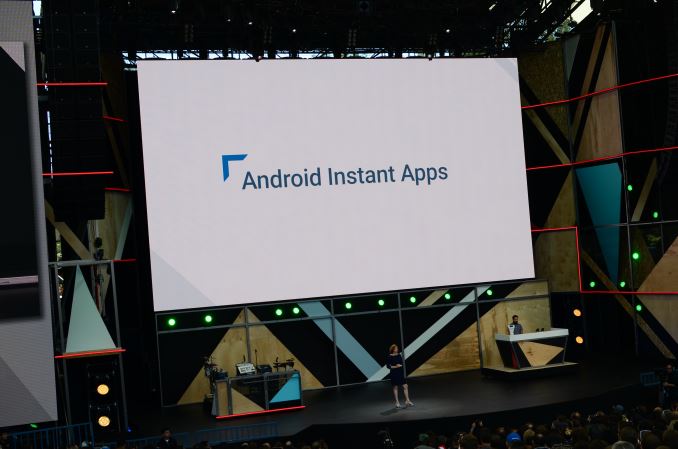 02:44PM EDT - Guess there's more, Anndroid Instant Apps
02:45PM EDT - You can now click a link and instantly go into an app without installing it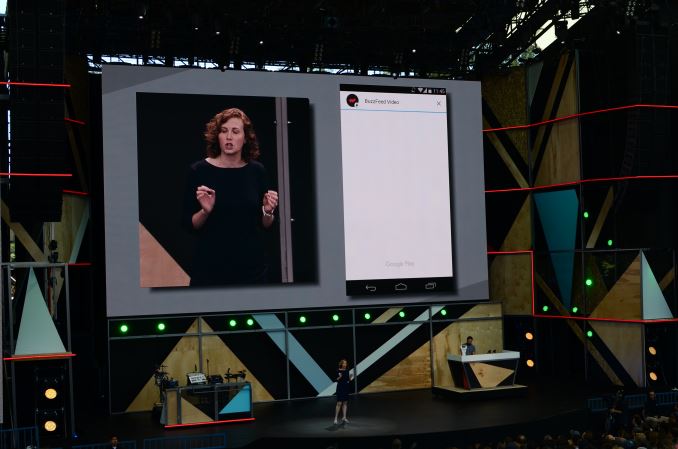 02:45PM EDT - Google Play dynamically streams the application to the device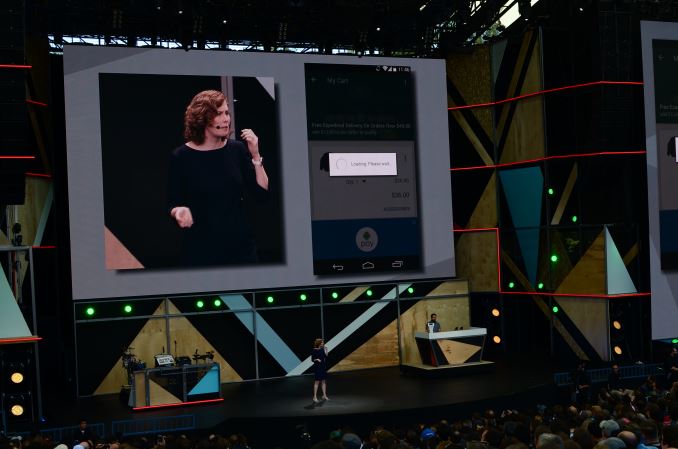 02:47PM EDT - You can also stream apps using NFC tags and then fetch the app requested over network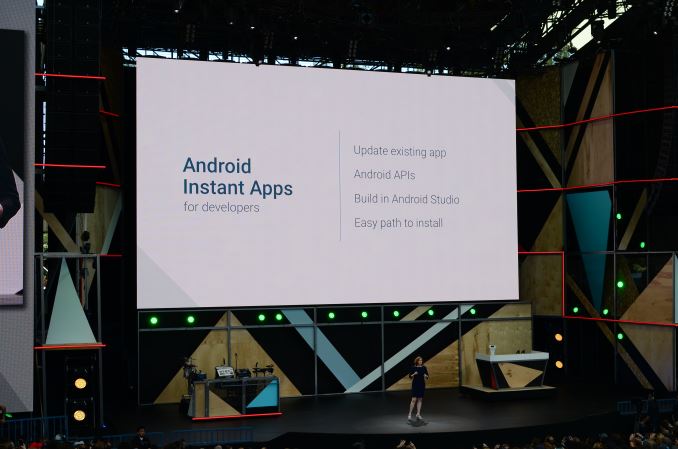 02:49PM EDT - Instant apps demo was on Kitkat so this works with everything back to Jelly Bean
02:49PM EDT - Android Instant Apps will be available later this year
02:49PM EDT - Back to Sundar, looks like we're wrapping up now
03:16PM EDT - Final note before closing out the live blog, Google disclosed a tensor processing unit which dramatically speeds up machine learning relative to FPGA or any existing ASIC
03:16PM EDT - Hopefully more details to come, this could change hardware direction
03:16PM EDT - Please stay tuned for more Google I/O coverage soon!