Power Consumption and Thermal Performance
The power consumption at the wall was measured with a 1080p display being driven through one of the HDMI ports. In the graphs below, we compare the idle and load power of the CompuLab fitlet-XA10-LAN with other low power PCs evaluated before. For load power consumption, we ran Furmark 1.12.0 and Prime95 v27.9 together.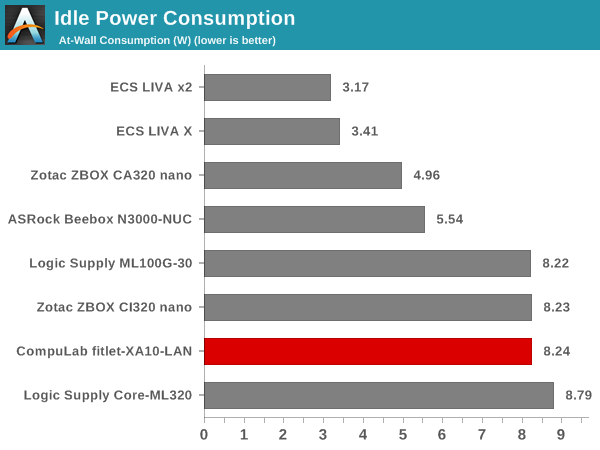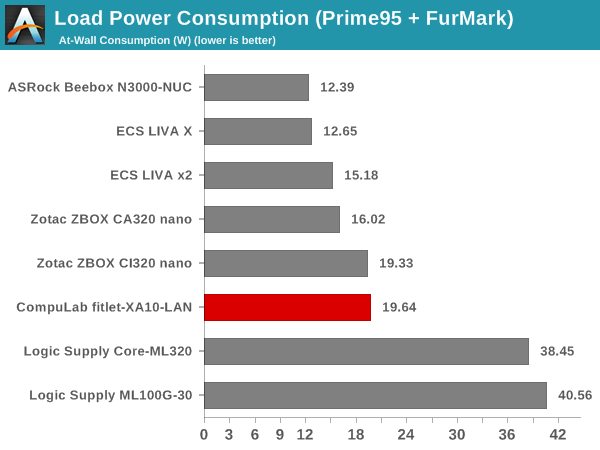 Given that these numbers were run with a USB 3.0 flash drive attached and active (that typically adds 2 - 3W), the Compulab fitlet-XA10-LAN is actually quite power efficient. These numbers must also be considered against the fact that the unit's BIOS was configured for maximum performance.
Our thermal stress routine starts with the system at idle, followed by 30 minutes of pure CPU loading. This is followed by another 30 minutes of both CPU and GPU being loaded simultaneously. After this, the CPU load gets removed, allowing the GPU to be loaded alone for another 30 minutes. The various clocks in the system as well as the temperatures within the unit are presented below for the two systems that were evaluated this way - the version with the heat sink and the black version with the new coating.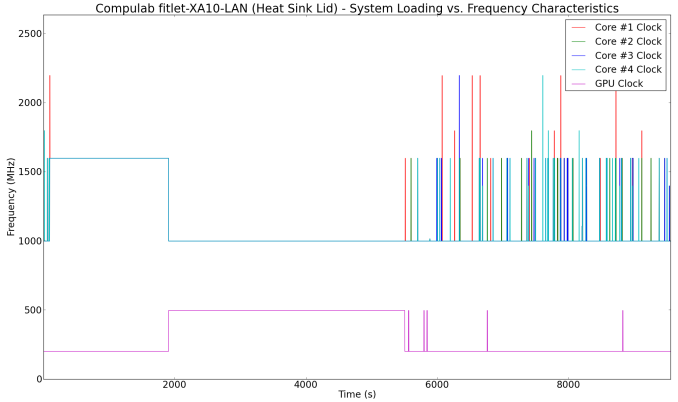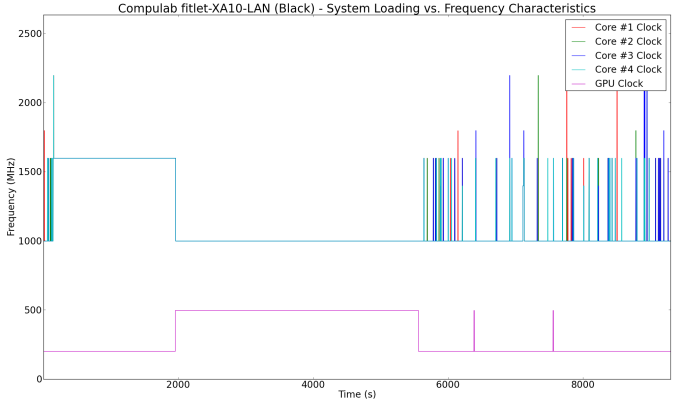 We find the frequency characteristics of both samples to be equivalent. This shows that both configurations are good enough to pass our thermal stress routine without throttling of any kind. However, the internal temperatures are much more interesting as an indicator of the efficiency of the thermal solution.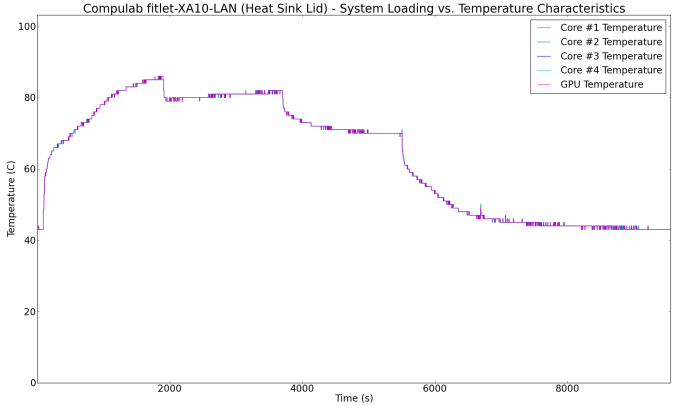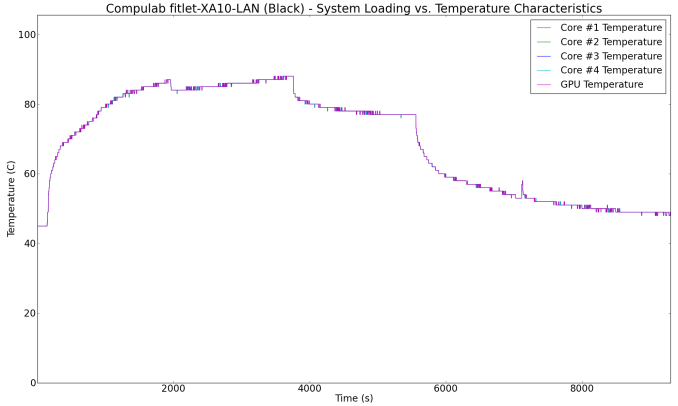 Both solutions are capable of keeping the SoC temperature below the 90C junction temperature point. However, it is clear that the heat-sink version is more efficient compared to the new black version. However, one should keep in mind that the black version with the new coating has a smaller overall footprint compared to the heat-sink version.
Another important aspect to keep note of while evaluating fanless PCs is the chassis temperature. Using the Android version of the FLIR One thermal imager, we observed the chassis temperature after the CPU package temperature reached the steady state value in the above graph. The efficiency aspect is also revealed in the maximum chassis temperatures. For the heat-sink version, we have a maximum value of around 62C, while the new coating version (black) has a maximum value of around 68C.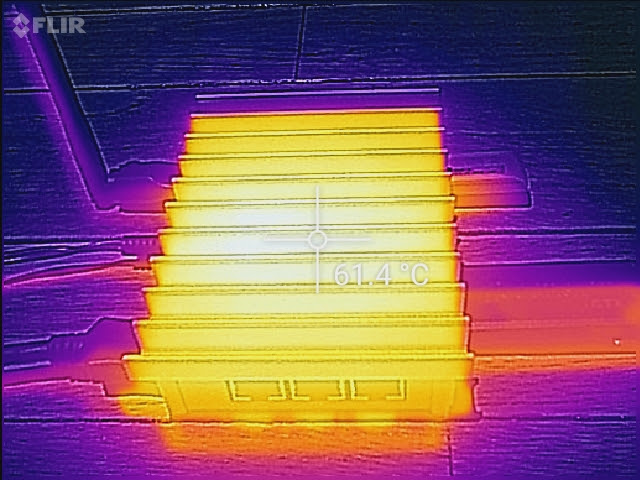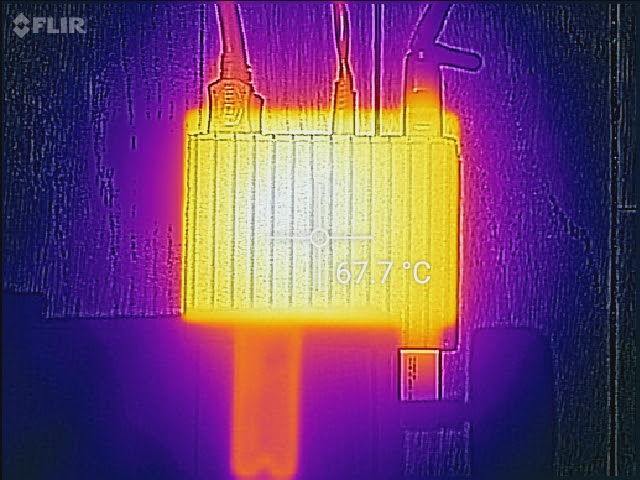 We have additional thermal images in the two galleries below.