The D845PEBT2 motherboard (part of Intel's 845PE series of motherboards) is Intel's second "enthusiast" solution to ever be created. Codenamed Blue Mountain 2, some in the enthusiast hardware community have been getting very excited about this motherboard simply because it intends to combine the features we demand with the quality and reliability Intel builds into all of their motherboards.
However, there are many definitions of an "enthusiast" motherboard. Some claim an enthusiast motherboard must have, at a minimum, a wide array of voltage options and FSB adjustments available in the BIOS. Others claim that an enthusiast board must contain the latest and greatest features at a good price/performance ratio. Still others claim that for a board to be considered "enthusiast" simply means it must overclock well, not taking into account any onboard features, accessories, or even price.
While the definition of an enthusiast motherboard might still be uncertain, what is certain is that the Intel D845PEBT2 brings a lot to the table, both in terms of features, performance and even reasonable pricing.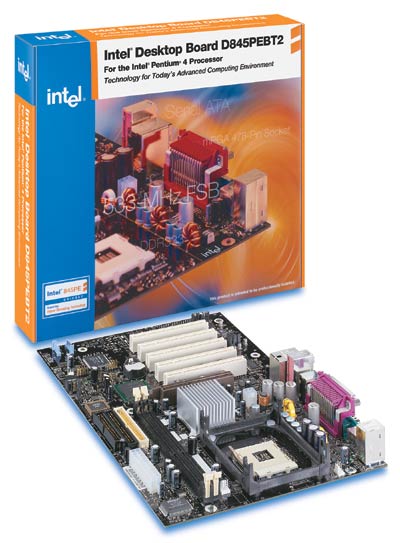 Read on to find out exactly what you can gain with Intel's latest "enthusiast-class" motherboard, the D845PEBT2...