ASUS Maximus VIII Impact Conclusion
The ROG line is a long standing brand of ASUS, approaching its 10 year anniversary in 2016. At CES during the early part of January, we are syncing up with AnandTech's senior motherboard editors from the last decade for a round table mixed with readers' questions on the Republic of Gamers. Part of that discussion will be directed to the ROG Impact motherboard line, in which ASUS essentially stands alone in the premium Mini-ITX form factor market.
But therein lays a crucial part of the discussion. The Impact is premium; matching the price of a mid-to-high ATX sized motherboard while providing less expandability. In order to counteract this, the Mini-ITX product had to offer something more than the small size, and ASUS has done this over the Maximus VI, VII and now the latest VIII version. All of these have been award winning in various ways due to a high level of engineering prowess, but also a lack of competition in that premium space. The Mini-ITX form factor, although an exciting topic, is only a small chunk of the market, and perhaps gets a disproportionate amount of attention.
So if you're the sole premium player in a market, and the product is successful, how do you innovate each generation? On some level you can't keep adding or upgrading parts, purely due to space constraints and rising cost. Each generation has to offer something new - either hardware or software. In some respects the Z170 chipset takes care of this: DDR4, PCIe storage through U.2, and the move to USB 3.1.
But what ASUS specific improvements are there? The SupremeFX audio gets a full on EM shield to reduce external sources of noise, and it also gets internal LEDs making it easier to see where the ports are in a dark environment behind the system. Some may see this as an easy gimmick, but others will find it useful. We also had a great overclocking run, hitting 4.8 GHz at only 1.375 volts in the BIOS. As for DPC Latency, the Impact sits as the best board we've ever had, showing that on some level ASUS is keeping DPC Latency as a mental note during design.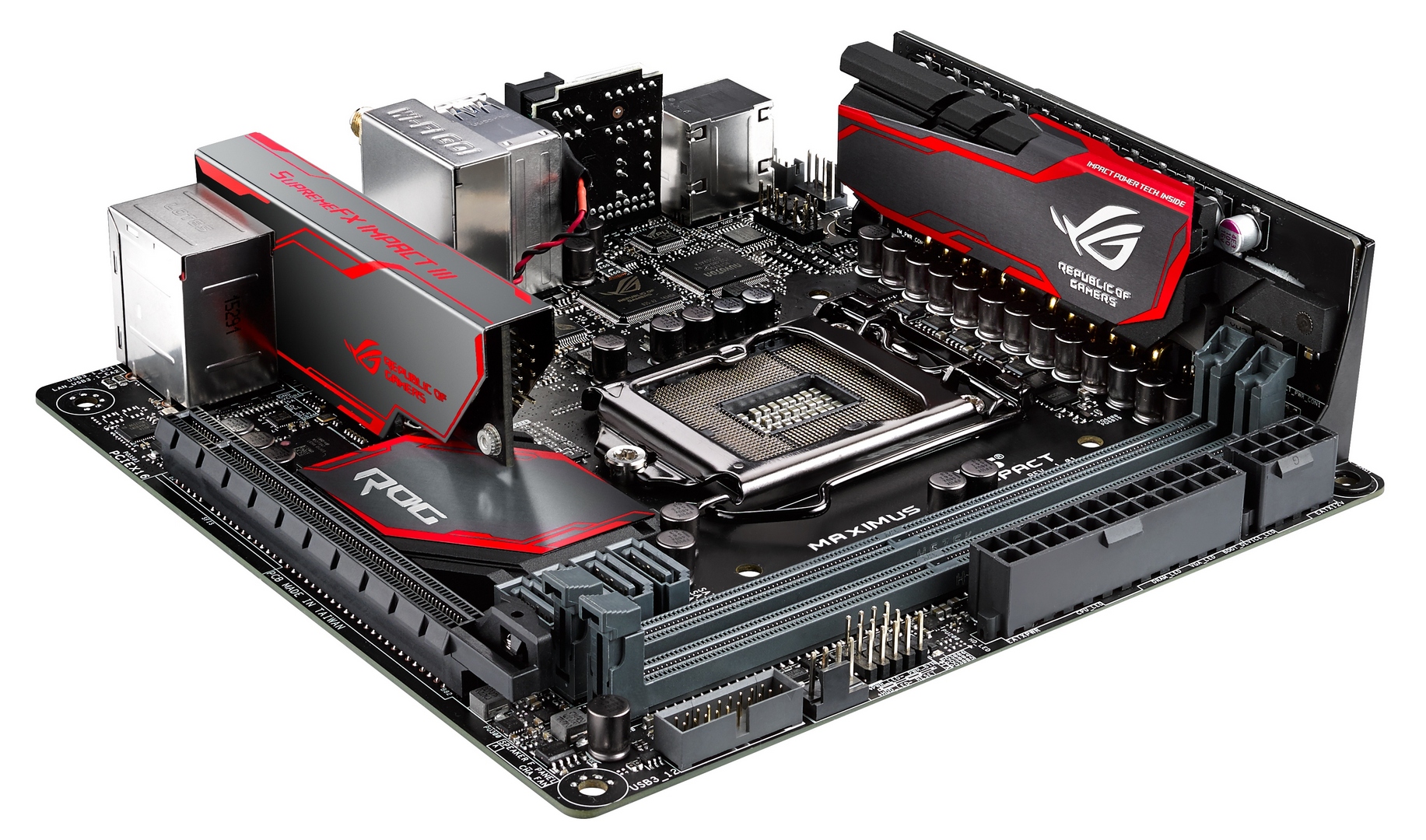 On performance, the Impact implements MultiCore Turbo, which increases power consumption at default frequencies but puts CPU performance ahead of motherboards with MCT disabled on anything that can use multiple threads. In our benchmarks, all the CPU results are #1 for the Impact, the audio results of the Impact come out on top of all the motherboards we have tested, and the aforementioned DPC Latency is great. One downside on the BIOS we tested (v1101) was POST time, coming in at over 20 seconds. Aside from this, the BIOS and Software tools (which includes items such as RAMCache, RAMDisk, GameFirst III and Free Space) mark an ever evolving platform.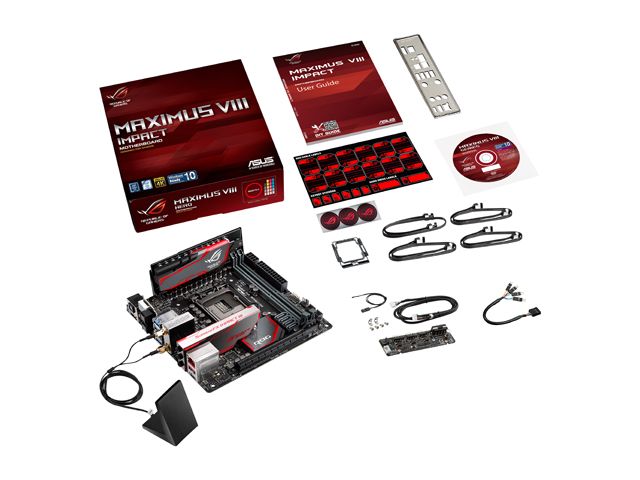 The main competition for the Impact comes from ASUS' mainstream motherboard line, and the mini-ITX models, which have many of the features of the Impact except U.2, daughterboards and ROG software, but is also cheaper. Or any sub-$160 mini-ITX motherboard with 'gaming' in the name can offer similar stock performance for much less cost. When it comes to high priced motherboards, it comes down to the value-adds, and it becomes a user-focused question as to how many will be used. Playing Devil's Advocate, something like U.2 could arguably be used via an M.2 to U.2 converter on other mini-ITX boards, and not a lot of users are enthused by onboard audio these days. Either Thunderbolt 3 support, or HDMI 2.0 through the Alpine Ridge as an LSPCON, could have put the Impact far over the edge for premium. But over the years, we've reviewed the Maximus VI Impact, the VII Impact and now the VIII Impact . Reading through those reviews, they all have sat at the top of the mini-ITX motherboard stack for both price but also feature set, and the Impact line has become difficult to ignore when building a premium small system. The extra features on the Impact are certainly worth the increased cost, but it's all a question of use. Thankfully, when we did use it, it came top in pretty much all our system/CPU benchmarks in our Z170 motherboard testing so far, and that is quite hard to ignore.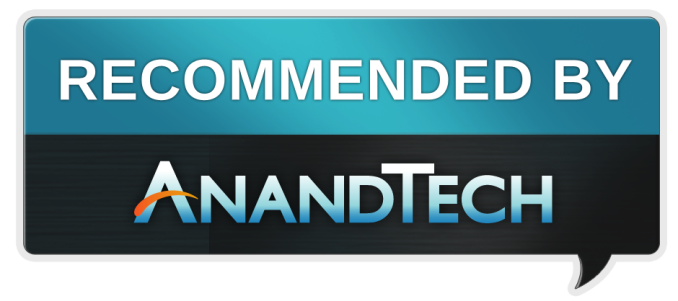 Recommended by AnandTech
The ASUS Maximus VIII Impact