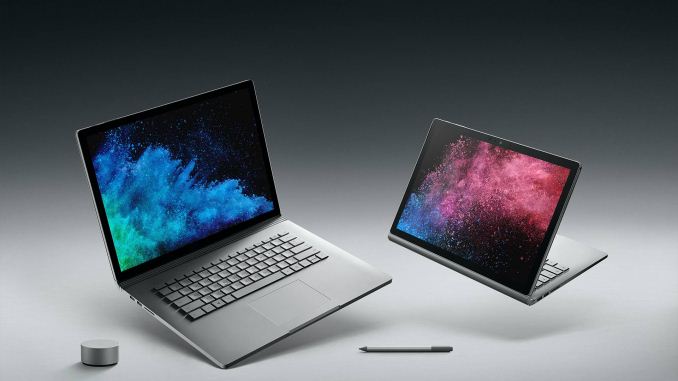 It's time for another look at the notebook market. We are well into the 8th gen rollout for Intel, and AMD is shipping several systems with Ryzen Mobile now as well. On the low end of the market, the latest Atom processor is expected to be in devices soon, so now is likely not the best time to purchase an Apollo Lake based laptop. As such, there's less options in the low-cost segment this time.
As always, we'll break the guide down into several segments to serve various markets, from low-cost, to mid-range, to high end.
Low-Cost Notebooks
First up is the entry-level devices, and although they may cost less than the rest, that doesn't necessarily mean they will be short of features.
Chuwi LapBook Air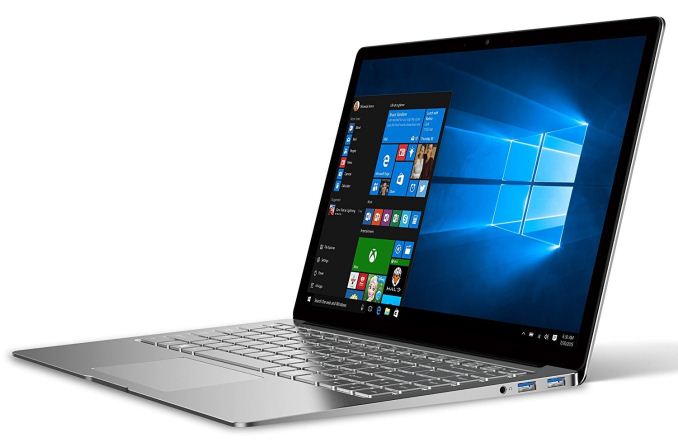 If you're after something low-cost, but still something that can deliver a decent computing experience, the Chuwi LapBook Air should be on your list to check out. It's a quad-core Apollo Lake N3450 CPU, much like the rest of the 2017 Chuwi lineup, but Chuwi has gone a bit more premium on this model than their others. It's an aluminum chassis, with a 14.1-inch 1920x1080 IPS display with laminated glass. The keyboard is backlit even, which is something not seen on the other Chuwi Lapbooks. 8 GB of RAM and 128 GB of eMMC storage round out the package, which should offerr enough RAM and storage for light needs. There's even an M.2 2242 slot if you want to add your own SSD. There's two USB 3.0 ports, along with HDMI and a card reader. Chuwi is trying to up their game a bit, and the LapBook Air is a pretty nice laptop for around $400. I'd expect it to be updated later this year with Gemini Lake.
AMD Ryzen
We're finally seeing a few models available with Ryzen Mobile, and the quality of the laptops is a great step up from what OEMs were building with previous AMD chips.
HP ENVY x360 15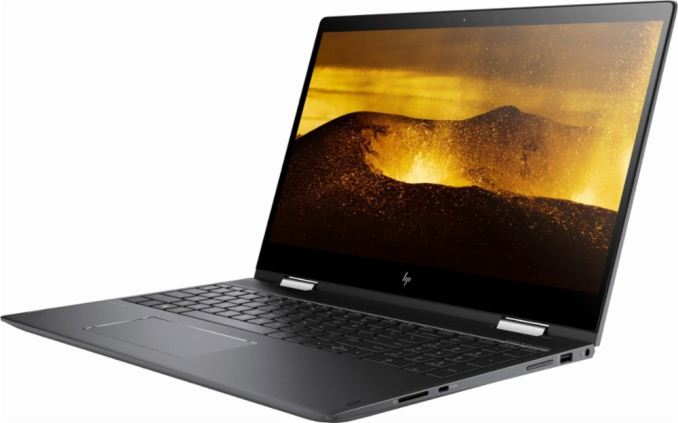 BestBuy is still the best place to buy (pun intended) the HP ENVY x360 with Ryzen Mobile. This is the 8 GB model with a 1 TB HDD, although you can find it with SSD options as well if you look around. It's almost five pounds, and a 15-inch model, so it's not small or light, but it will offer solid integrated graphics performance, along with a convertible design. There's USB 3.1 Type-C, and HDMI. HP has become the largest PC maker again, and with their fresh designs, it's not hard to see why.
Acer Swift 3 15.6-inch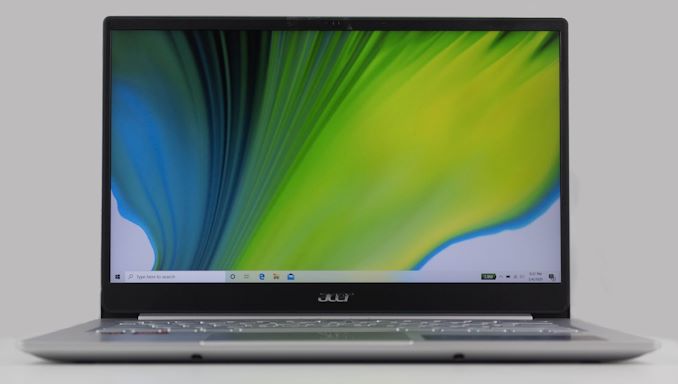 Acer also offers the Ryzen Mobile processor in the Swift 3, and you can find the speedier 2700U model as well in this one. It's a 15.6-inch model with 8 GB of RAM, and 256 GB to 512 GB of SSD storage. There's plenty of connectivity including five USB type-A ports, and one USB 3.0 Type-C as well. The 58 Wh battery should offer reasonable battery life too.
Premium Ultrabooks
Dell XPS 13 9370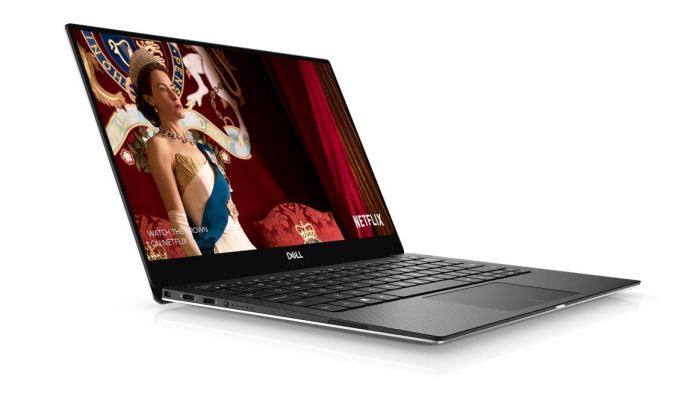 Dell just keeps on improving the XPS 13, which is one of the best Ultrabooks around. For 2018, they've refreshed it again with a new color options in Platinum Silver, or Rose Gold. The base price has crept up from $800 to $1000 though, and the base model has just 4 GB of RAM and 128 GB of SSD, so realistically the real price starts at $1199.99. The new color options are paired with 8th generation Intel quad-core U series processors, with either the i5-8250U, or the i7-8550U. The Full HD model is still the base, but the touch model now comes with a Ultra HD display, and of course with the now signature Dell InfinityEdge bezels. As long as you don't mind the webcam in an awkward spot, Dell's XPS is a stunner.
Microsoft Surface Laptop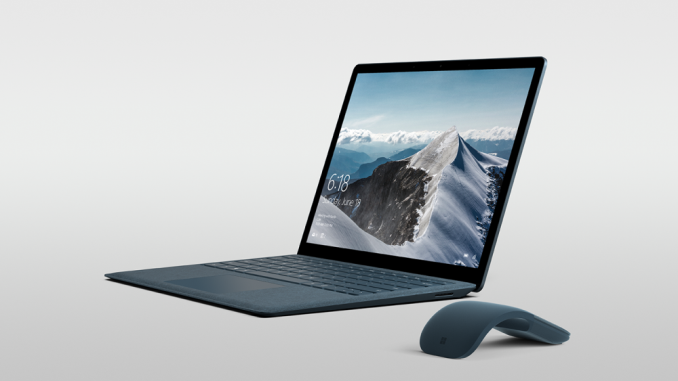 Microsoft's Surface lineup seems to be on their own release cadence, so they don't fall in-line with the rest of the industry when new CPUs are launched. As such, the Surface Laptop is only available with Kaby Lake 7th generation CPUs as of this writing, but there's still enough to recommend here to put it on this list. The 13.5-inch display is a 3:2 aspect ratio, which works much better for productivity than the tranditional 16:9 of most laptops. Microsoft is also the only PC company to individually calibrate every display, and it makes a huge difference in terms of color accuracy. It's also available from just $699 right now for the Core m3 model with 4 GB of RAM and 128 GB of storage, but the model most people would want would be the Core i5 with 8 GB of RAM and 256 GB of storage, which goes for $1099. Surface Laptop is also available in four colors, and it comes with an alcantara keyboard rest to provide a smooth feel for your wrists.
Convertibles
HP Spectre x360 15t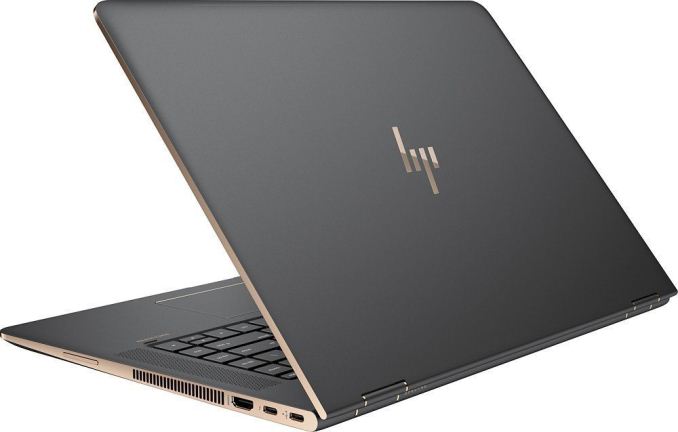 HP's Spectre lineup is their premium range, and the x360 15t is a stunning laptop. The laptop has the 8th gen Core i7-8550U option, as well as an NVIDIA GeForce MX150 GPU, which is going to be a nice step up in performance over the Intel HD 620 built into the CPU. The 15.6-inch display is a 3840x2160 resolution panel, and the laptop comes with a 79.2 Wh battery, so despite the high resolution, battery life is rated for 12.75 hours from HP. You can get up to 1 TB of NVMe SSD as well, and the laptop is equipped with Thunderbolt 3 for high-speed I/O. At 4.42 lbs, it's fairly light for a large notebook as well. HP's launched some great looking devices over the last year or two, and it's definitely one to look for. They also offer a 13.3-inch model of this, if you want something a bit smaller.
Microsoft Surface Pro (2017)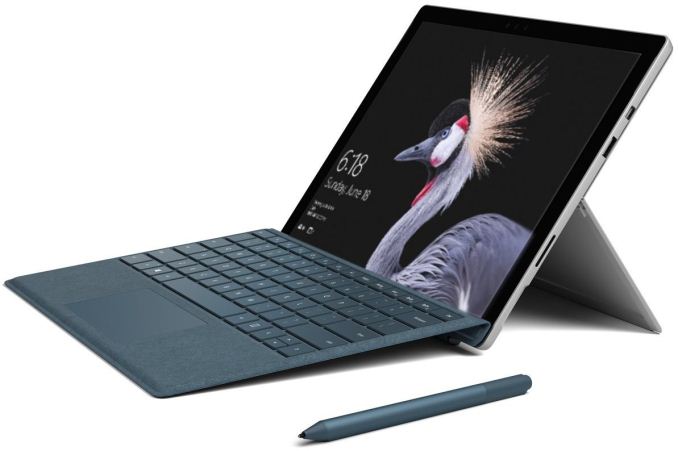 The Surface Pro has come a long way since the original version launched, and the latest generation is a refinement of the already excellent Surface Pro 4. The biggest changes inside are that it's now powered by Kaby Lake processors, but even more interestingly, the Core i5 model has gone completely fanless. We got a chance to review the Core i7-7660U model with Iris Graphics, and it was simply fantastic. The performance was excellent, while at the same time, the sound levels had decreased, and battery life had increased. Microsoft has softened the edges of the convertible laptop, to great effect. The move ot Kaby Lake has also solved the power management issues that plagued the Surface Pro 4, especially at the start of its life. The high end models can get expensive, and the keyboard and pen are both add-on options, but the 3:2 display and attention to detail put the Surface Pro over most of, if not all, of its competition. Microsoft hasn't yet updated to the quad-core KBL-R yet, but the Surface Pro is still the 2-in-1 that defines this category.
Discrete GPU Laptops
Sometimes you just need more performance, and the integrated GPU isn't going to cut it. If you're into gaming, some of the more gaming focused devices are likely a better bet, so check out our gaming laptop guide for those, but if you need a strong laptop to get work done, these laptops fit the bill.
Dell XPS 15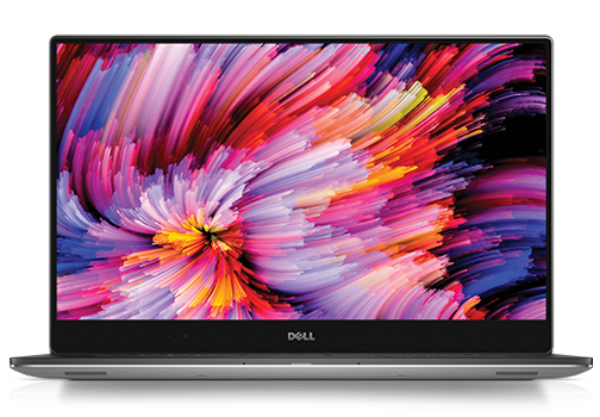 Dell took the winning formula with the XPS 13 and applied it to their larger XPS 15, and the result is a great looking laptop, which has a 15.6-inch display in a smaller than normal chassis. The latest XPS 15 9560 offers quad-core Kaby Lake CPUs, along with the latest NVIDIA GTX 1050 graphics, which is a big jump in performance over what's available in any Ultrabook. You can get a UHD display with 100% of the Adobe RGB gamut as well, although the battery life takes a big hit with that many pixels, so the base 1920x1080 offering may be better suited to those that need a bit more time away from the power outlet. The keyboard and trackpad are both excellent, just like the XPS 13, and it features the same styling cues. The XPS 15 starts at $999. We got a chance to review the latest XPS 15, and it doesn't disappoint.
Microsoft Surface Book 2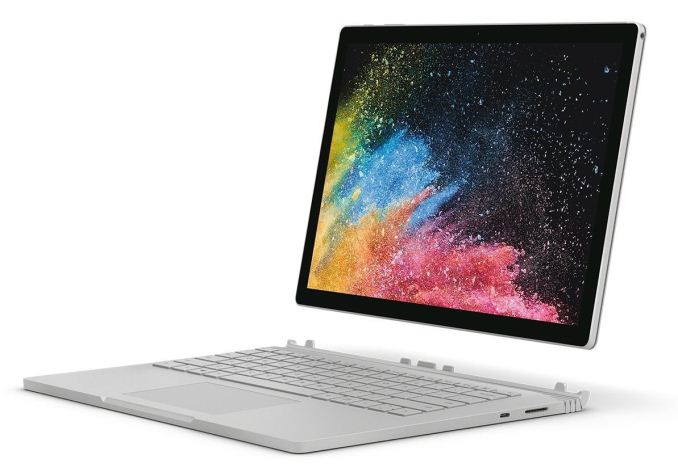 Like the best laptop we've reviewed in several years is the new Surface Book 2. The 15-inch model got a go on our bench, and it's the best laptop available right now. Microsoft has improved it dramatically with new quad-core CPU options based on Kaby Lake-R, and offers very powerful GPUs in the 13-inch with the GTX 1050, and the 15-inch model whiich offers the very strong GTX 1060. Microsoft sets the bar in terms of display quality, and the Surface Book 2 is no exception, with its 3240x2160 resolution PixelSense display. The device is of course also a detachable tablet, and with the tablet and laptop combined, it has 86 Wh of capacity, and it provided almost 14 hours of run time on our light battery test. The Surface Book 2 couples incredible performance with an elegant design. Microsoft has even provided a USB Type-C port for the first time on their devices, although it's not TB3.
Apple MacBook Pro 15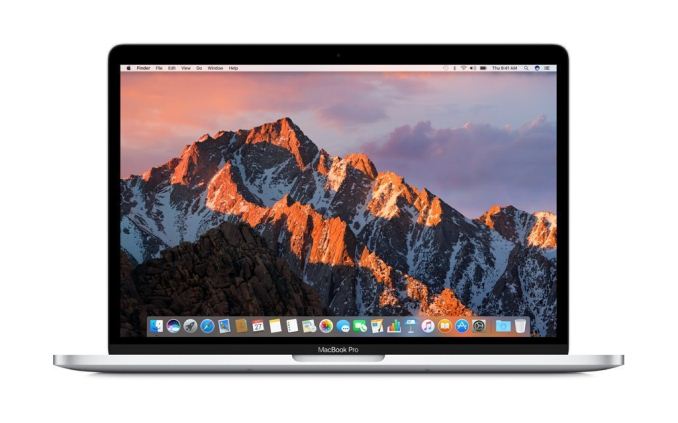 Apple has kept the same Retina display resolution for the newest MacBook Pro, but improved the color gamut to cover the P3 color space instead of just sRGB. They've slimmed the 15-inch model down a lot, making it only four pounds, and they've embraced the next generation of IO with USB-C and Thunderbolt 3. Unfortunately, they've completely abandoned the USB-A ports though, so be prepared grab USB-C versions of any peripherals you may need.
The 15-inch MacBook launched with Skylake quad-core CPUs, and feature an AMD Polaris GPU that can drive up to six displays, or, two of the new 5K displays that were announced as well, in addition to the laptop panel. Combined with the low profile and weight, and the latest generation MacBook Pro packs a lot of performance into relatively little space.
Apple has moved to the butterfly switch keyboard on this model as well, and they've added a touch bar instead of the function keys. Not everyone has loved the latest MacBook Pros, but if you're after a new macOS device, these are the best offerings right now.