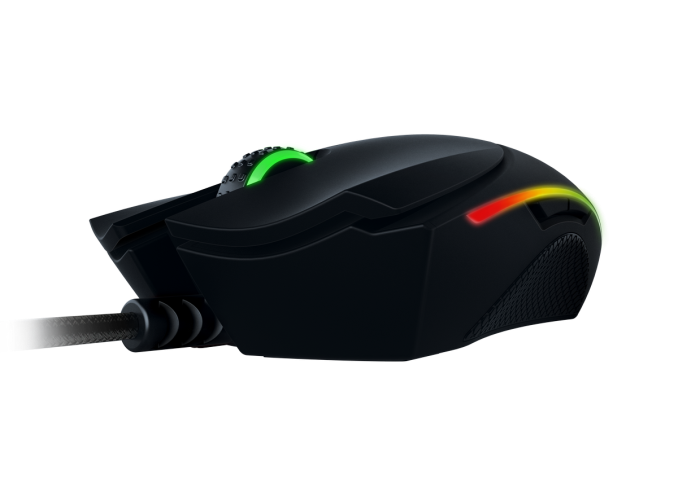 Today Razer is updating some of their most classic accessories. The Diamondback mouse was first released way back in 2004, and it was the first gaming mouse to feature an optical sensor, the Orochi is Razer's mobile gaming mouse, and Razer is also launching an updated version of their Kraken headset.
As I mentioned the Diamondback is one of Razer's oldest peripherals dating all the way back to 2004. For 2015, the Diamondback has kept the ambidextrous design which is going to make left-handed people happy. Most gaming mice seem to cater only to right-handed people. The big addition for this year is a new sensor with the mouse now featuring a 16,000 DPI laser sensor. Razer states that it can handle up to 210 inches per second with 50 g of acceleration. The DPI levels can be adjusted at 1 DPI at a time using Razer's Synapse software. The mouse has a lift-off cut-off distance which is adjustable down to 0.1 mm so players can reset the mouse without affecting their positioning.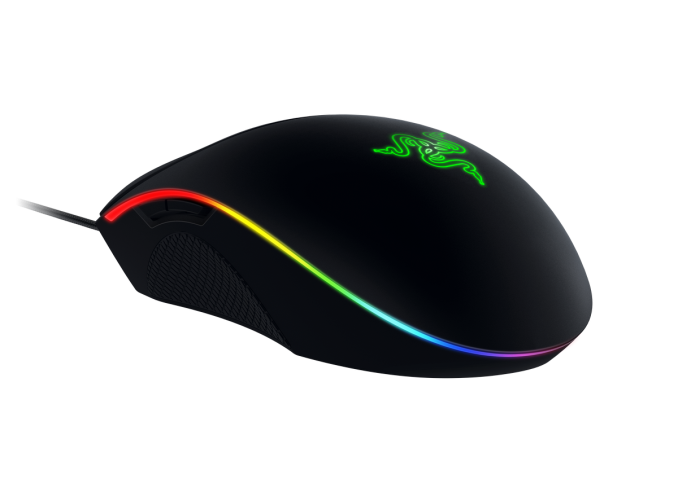 The Diamondback also features Razer's Chroma lighting which lets you set the LED lights to one of 16.8 million colors. Macros can be assigned to any button on the Diamondback using the software and you can set individual game profiles for DPI levels and other settings as well.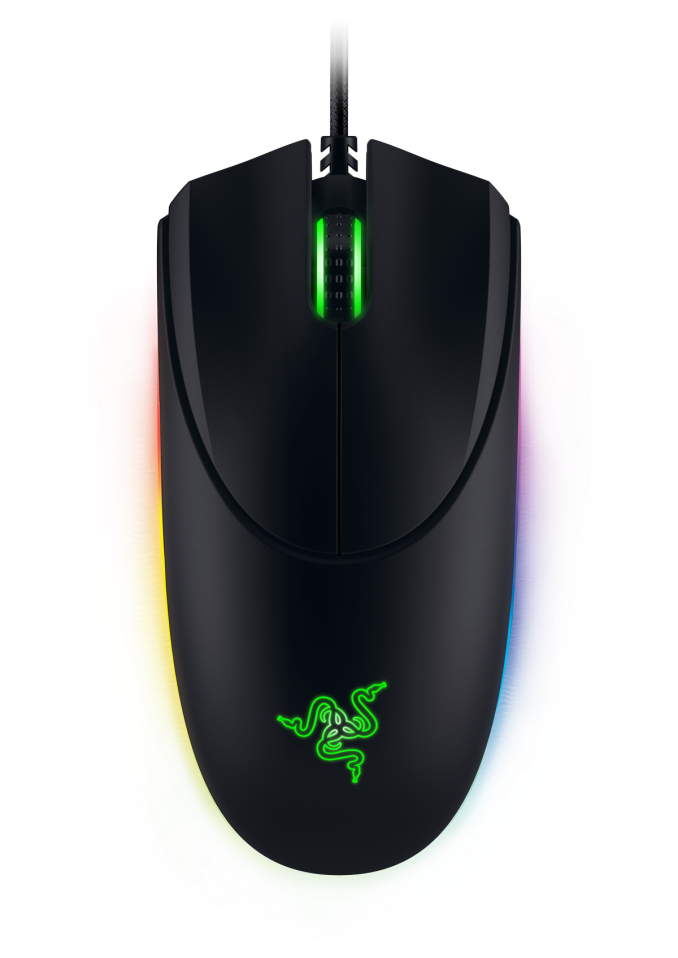 It features nine programmable buttons, and offers 1000 Hz polling on USB. Without the USB cable, the mouse weighs in at 89 grams, or 0.2 lbs. The cable itself is a 2.1 m / 7 ft braided fiber cable.
You can pre-order now on Razer's store for $90, with availability in October.
The second mouse is a portable gaming mouse. The Orochi is now updated with a new sensor as well. It moves from a 6400 DPI sensor to an 8200 DPI laser sensor, which Razer says is the highest DPI sensor to ever be put in a mobile gaming mouse. It features the same 210 inches per second and 50 g acceleration specs as the Diamondback.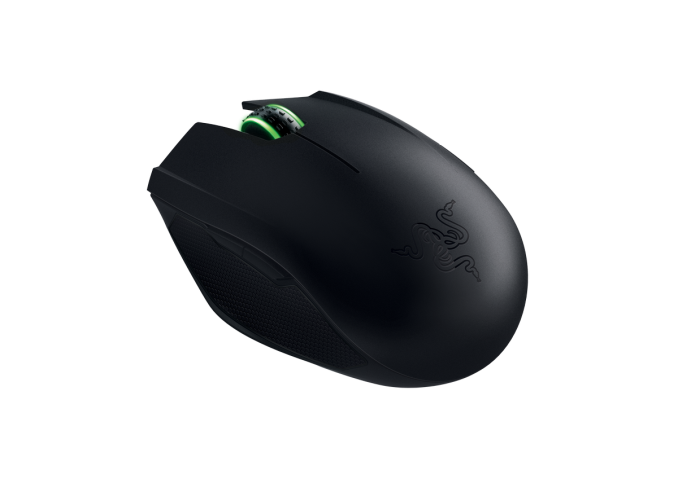 What is kind of neat about the Orochi is that it can be used as a wired or wireless mouse. For the 2015 model, Razer has turned to BlueTooth LE to be able to double the battery life of the outgoing model. The two AA batteries are now rated for up to 60 hours of continuous use, which Razer says should last for around seven months of normal usage. When the mouse is hooked up over USB, it offers 1000 Hz polling, and when connected wirelessly it drops down to 125 Hz. Response time is rated at 1 ms for wired and 8 ms for wireless.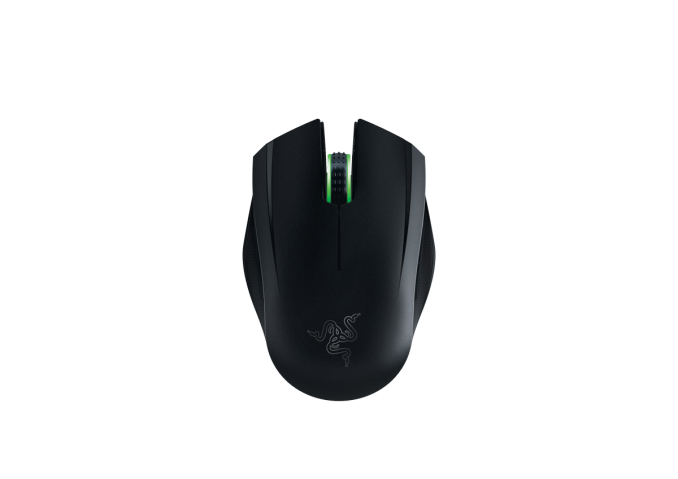 Razer has also outfitted the mouse with rubberized sides for better grip, and the Orochi also features Razer's Chroma lighting. The mouse comes with a 1 m / 3.28 ft braided fiber USB charging cable, and the mouse itself weighs in at 110 g or 0.24 lbs.
The Orochi is also available for pre-order at $70 and ships in October.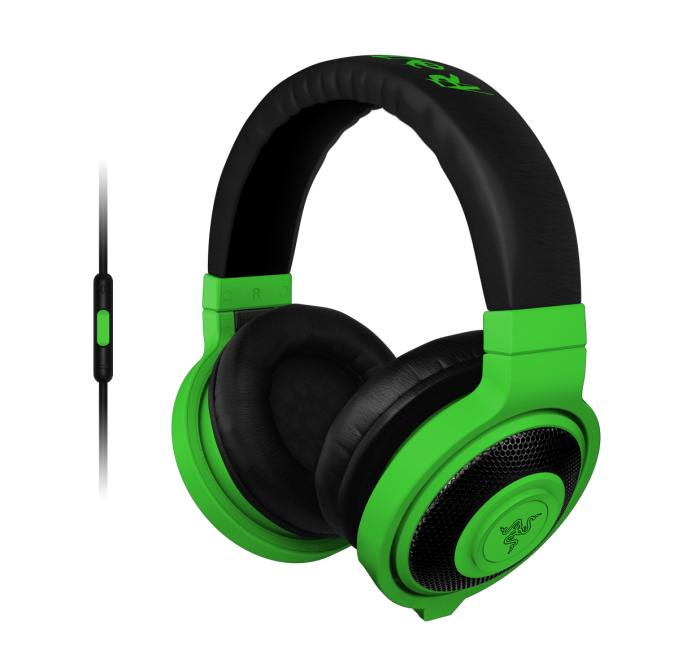 Finally, Razer is adding a new model to their headphone lineup, which is the Kraken Mobile. These headphones use the same 40 mm drivers as the regular Krakens, but now feature a detachable in-line microphone and remote made for Apple iOS devices. Razer will also be offering an accessory pack for Android device use. Basically think of the Kraken headsets, but mobile branded to be used with your smartphone and allow the headphones to control playback on the phone, and accept incoming calls.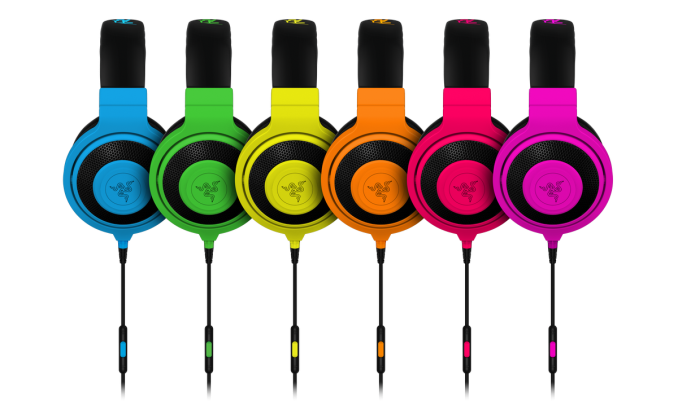 The Kraken Mobile headphones will be available worldwide in six colors beginning this month for $90.
Source: Razer