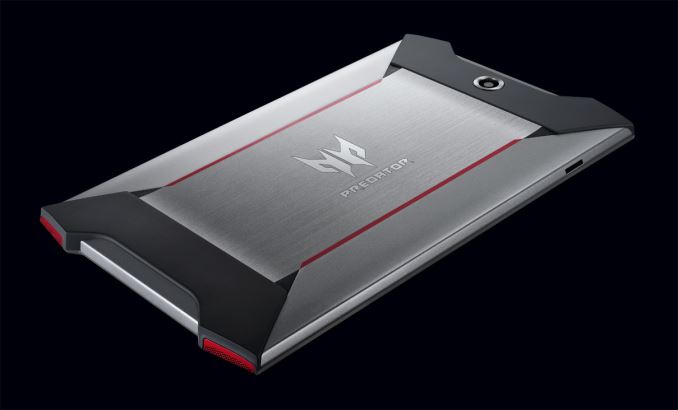 Acer has introduced a dedicated gaming tablet called the Predator 8. This is a new play from Acer and has some pretty interesting hardware packed in. All of it is squeezed into an 8.7 mm thin package which weighs in a just 350 grams.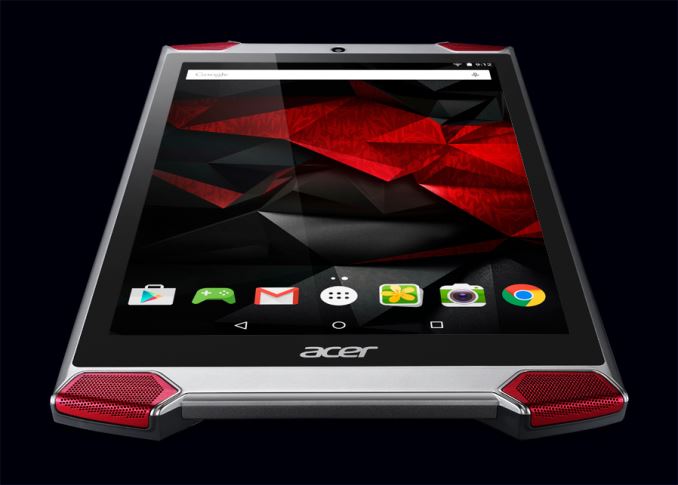 We've seen quite a few Android devices being powered by Atom lately, but most have still been on the 22 nm Silvermont cores. There have been a couple of 14 nm Airmont devices announced, and Acer has gone right to the top of the stack with the Intel Atom x7 processor. We've taken a look at the new Cherry Trail platform on the Surface 3 Review, and found it to be quite potent especially when you look at the physical chip size. But where it is potent is actually in CPU performance, which has traditionally been Intel's strength. GPU performance, at least on the Surface 3, was not class leading. It would be great to see this in an Android device though so we can compare it apples to apples with the other top end gaming tablets like the NVIDIA Shield.
Acer Predator 8
Predator 8 Tablet
SoC
Intel Atom x7
RAM
2 GB
Storage
Up to 64 GB eMMC
Display
8" 1920x1200 IPS LCD with enhanced touch
Speakers
4 Front Facing with Virtual Surround Sound
OS
Android 5.1
Price
$299.99
Availability
06-Nov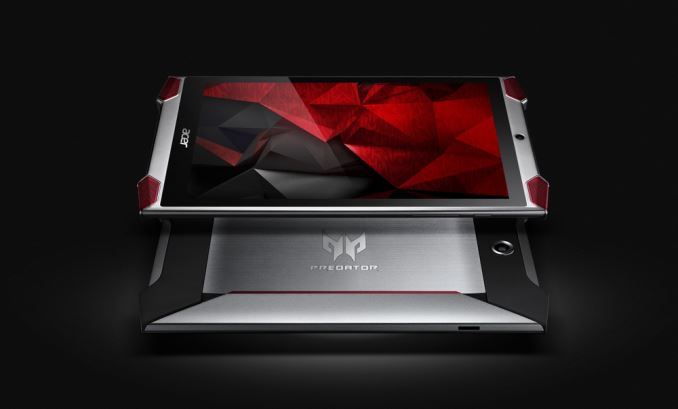 The Android 5.1 tablet features a 16:10 display with a 1920x1200 resolution. This is a zero air gap IPS panel which should reduce reflections and refractions within the display stack, and Acer claims it covers 100% of the NTSC color space, which is actually really close to Adobe RGB. This is a wider gamut than most displays can handle but it is actually a problem on Android since it has no color management. Having a gamut that is larger than sRGB means that colors will be oversaturated.
It also has four front-facing speakers and virtual surround sound, which might be kind of interesting on a gaming tablet. You can get the tablet with up to 64 GB of storage, and it also features microSD support for an additional 128 GB of space.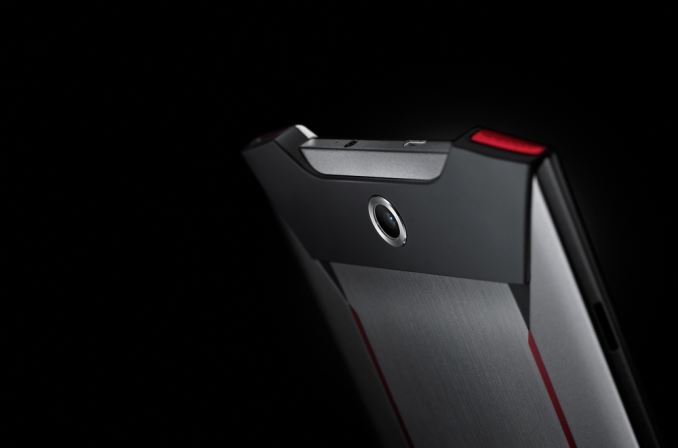 One interesting addition is what Acer is calling Highly Precise Touchscreen. The tablet features smaller touch sensors which are packaged with a higher density on the display which Acer says leads to greater control and accuracy which they say is useful for gaming. It also supports any device with a 2mm fine tip such as a graphite pencil or the optional Acer Accurate Stylus.
Acer has partnered with Newegg on distribution, and Newegg will have an exclusive two week period to offer this tablet starting on November 6. It will retail for $300.
Source: Acer