Modern Combat 5 Playing
Trying out another popular high-end game, we have a look at Modern Combat 5. This one of many first-person shooters on Android.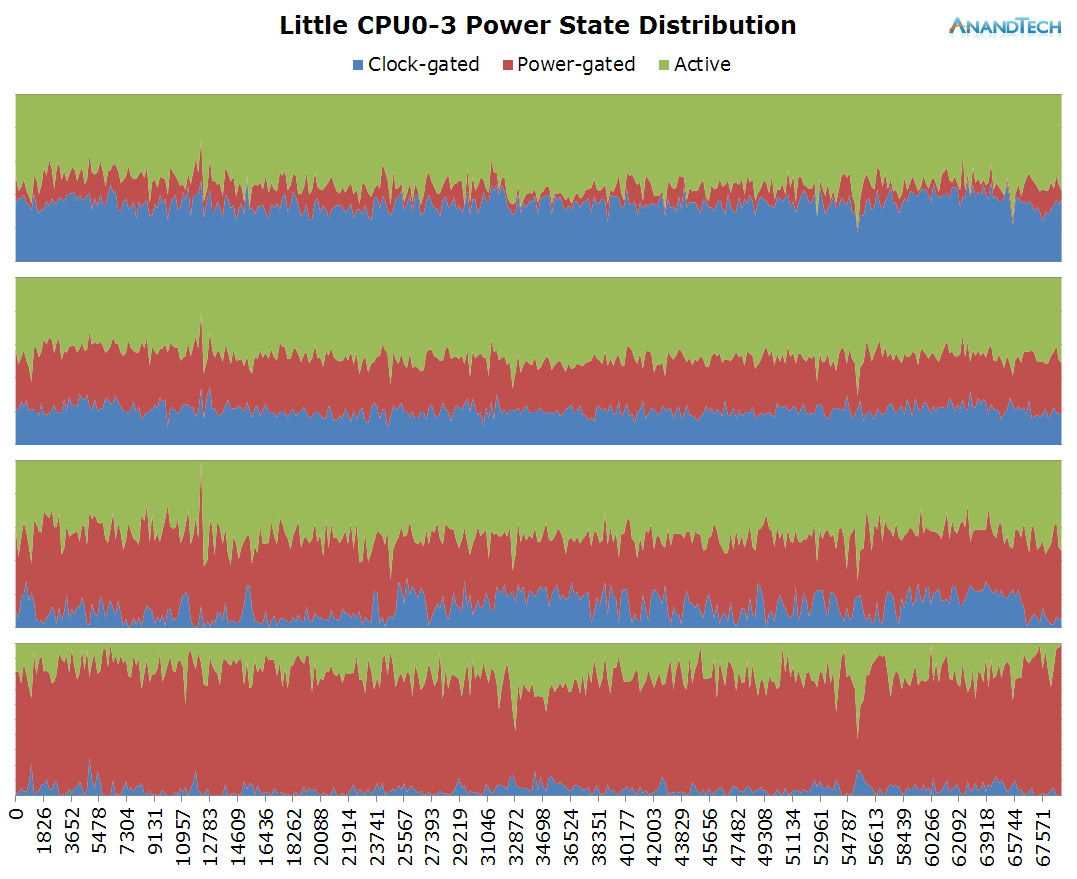 The little cluster looks to behave extremely similar to what we saw in Real Racing 3: Three larger threads keep 3 of the cluster's CPU at relatively busy duty-cycles while we see some limited activity on the 4th core.
The big cluster also seems to behave in a similar fashion. One big main thread causes the bulk of the load while we only have occasional small bursts when threads get migrated onto the big cluster. This time we see a more variable load both in terms of requency and rq-depth instead of the flat-line that could be observed in Real Racing 3.
One interesting behaviour caught in this log was how the main big thread got moved around from CPU6 to CPU4 and then again to CPU5 on the 33s mark in the log.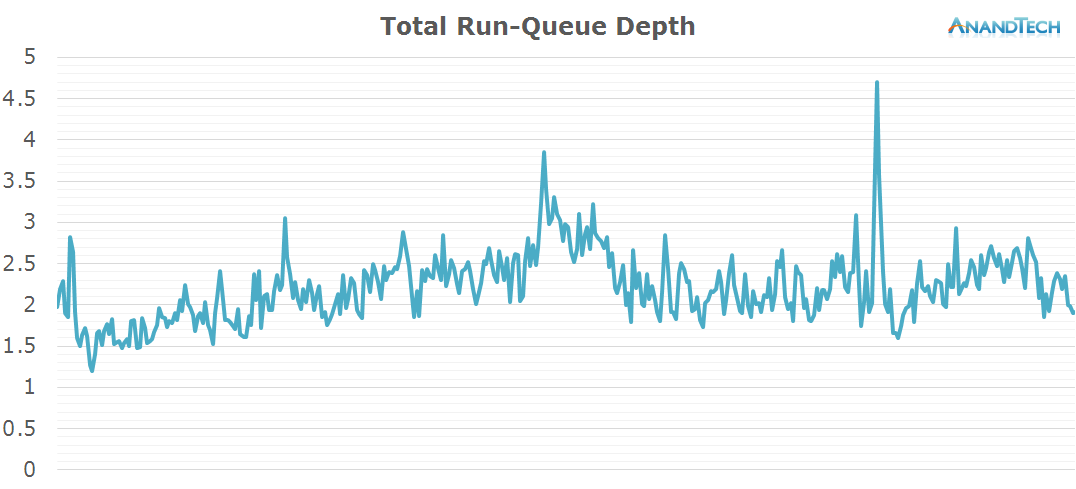 Even though the total rq-depth might be a bit misleading here while it's showing an average of around 2.5, we can see that in the individual per-CPU runqueues we have 4 major threads at work. Again this is a case of using parallelization for the sake of power efficiency instead of performance. The 3 smaller threads on the little cores could have well been handled by a single larger CPU at higher frequency, but it wouldn't have been nearly as power efficient as spreading them onto the smaller cores.