Chrome - AnandTech Frontpage
Chrome is the de-facto browser application on a lot of Android devices. We again use it to load the AnandTech frontpage and to analyse the CPU's behaviour.
Starting off with the little cores: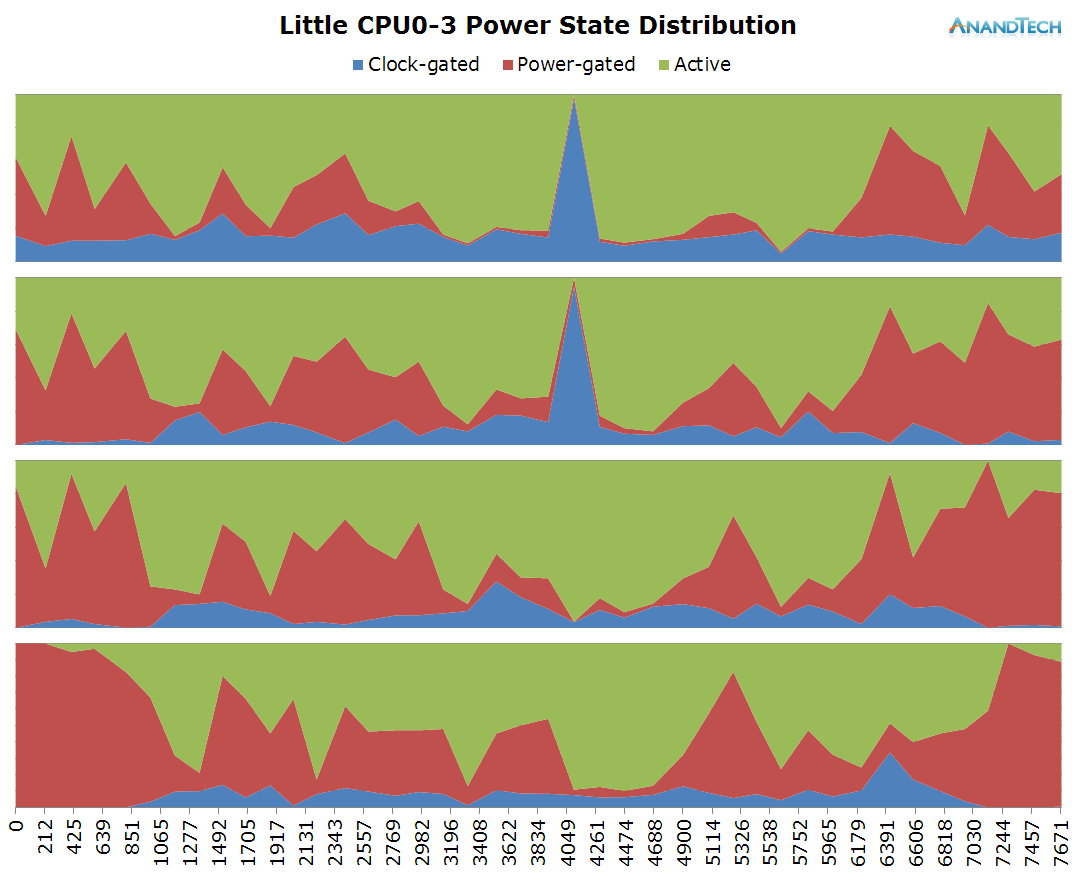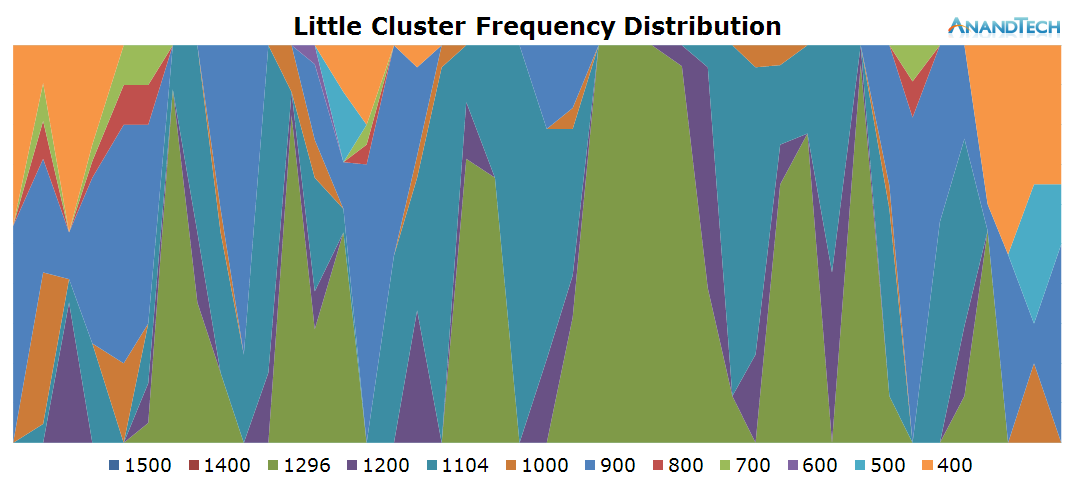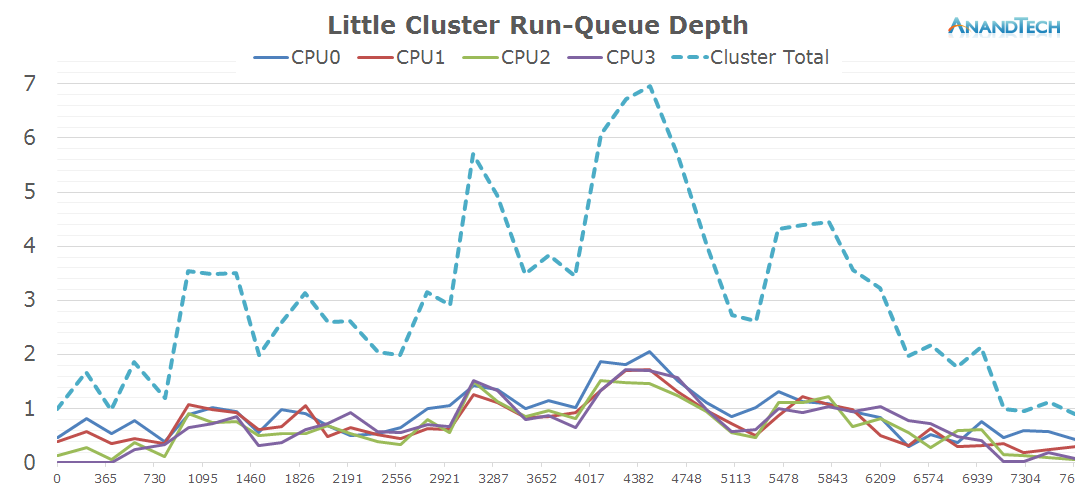 Off the bat we see quite a large difference in the power state distribution graphs. Chrome seems to place much higher load on the little cores compared to S-Browser. When looking at the run-queue chart we see that indeed all cores are almost at their full capacity for a large amount of time.
What stands out though is a very large peak around the 4s mark. Here we see the little cores peak up to almost 7 threads, which is quite unexpected. This burst seems to overload the little cluster's capacity. The frequency also peaks to 1.3GHz at this point. The reason we don't see it go higher is probably that the threads are still big enough that they're picked up by the scheduler and migrated over to the big cluster at that point.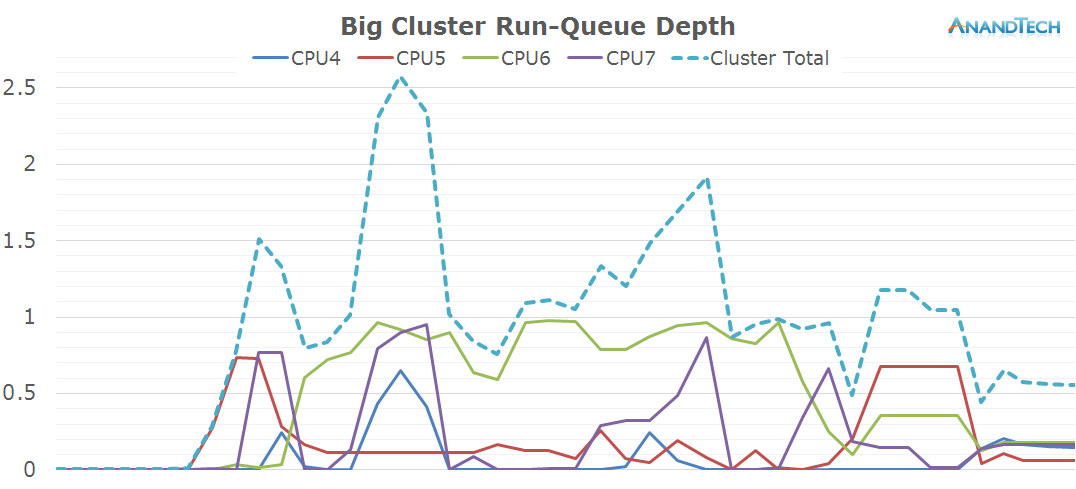 The big cores also see a fair amount of load. Similarly to the S-Browser we have 1 very large thread that puts a consistent load on 1 CPU. But curiously enough we also see some significant activity on up to 2 other big cores. Again, in terms of burst loads we see up to 3 big CPUs being used concurrently.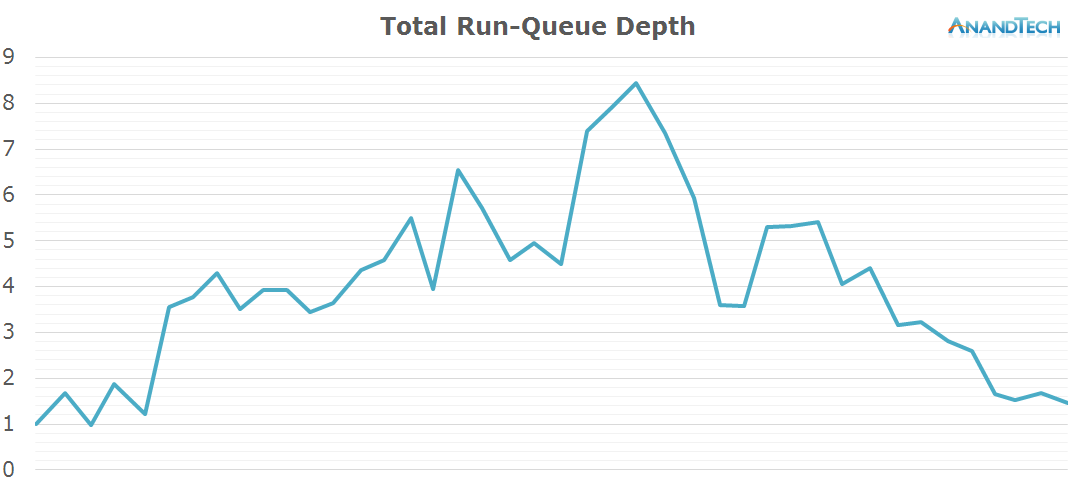 The total run-queue depths for the system looks very different for Chrome. We see a consistent use of 4-5 cores and a large burst of up to 8 threads. This is a very surprisng finding and impact on the way we perceive the core count usage of Chrome.