Mixed Random Read/Write Performance
For full details of how we conduct our Iometer tests, please refer to this article.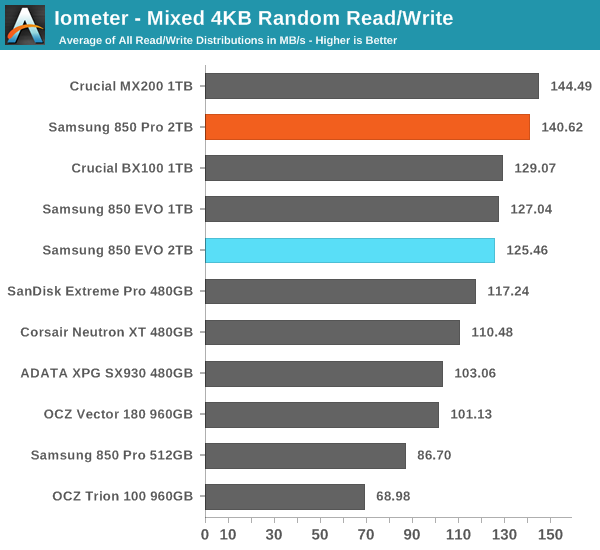 In mixed 4KB random performance the 2TB Pro shows rather significant gains over the 512GB model. I was always surprised how poorly the 850 Pro performed in this test, so it's good to see Samsung paying attention to this, especially since the performance increase comes with dramatically improved power efficiency.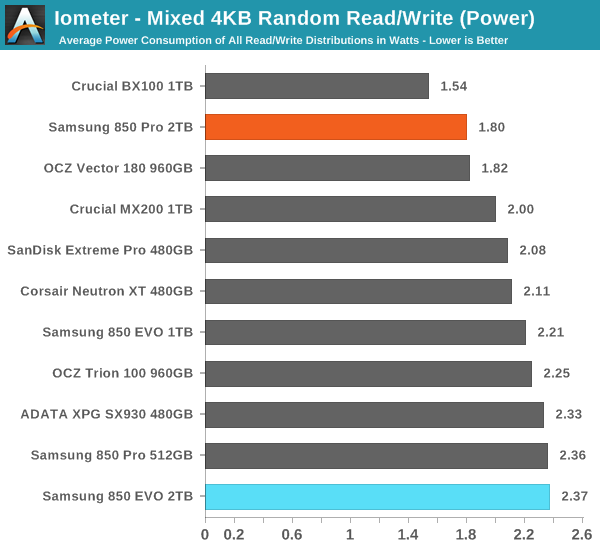 The 512GB Pro had performance and power issues once over half of the IOs were writes, but the 2TB model shows quite optimal performance scaling.
Mixed Sequential Read/Write Performance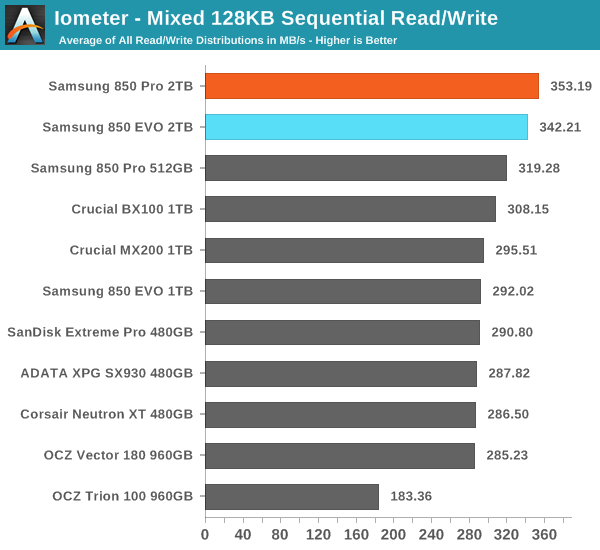 In mixed sequential workload performance of both the 2TB Pro and EVO is further improved with the Pro topping the chart. The 2TB EVO is again more power efficient than the 1TB model, whereas the 2TB Pro consumes only a little more power than the 512GB model (this was expected because large sequential IOs utilize multiple dies and with 2TB having more NAND there are more dies drawing power).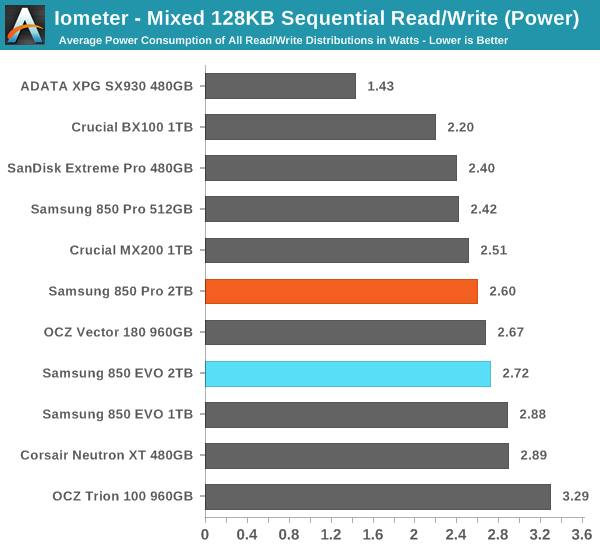 The improvement has been in the critical 60/40 and 40/60 distributions. Quite a few drives have an infamous "bathtub" curve where performance severely degrades, but the 2TB Pro and EVO are fairly consistent though all distributions. It's great to see Samsung improving mixed performance because typically it has been an area that has been forgotten in client SSDs, but under real world workloads IOs tend consist of both reads and writes.