The Raijintek Tisis
Raijintek is yet another new European company, founded in 2013. For a company this new, Raijintek is retailing a fair number of products, which are thirteen coolers, four cases and several fans, with the company now expanding to peripherals and PSUs. The Tisis is Raijintek's most recent and advanced CPU cooler, which was originally baptized "Nemesis" but it was renamed due to a naming collision with another company's similar product.
The Tisis is supplied in a reasonably sized cardboard box with strong black/red artwork on it, focused around a picture of the cooler itself. Inside the box everything is well packed and the cooler is protected inside a polyethylene foam shell. Despite the obviously very rough time our sample had during its shipping to us, everything inside the box was unscathed.
Raijintek kept the bundle to the minimum of things required. Aside from the hardware and thermal grease necessary for the mounting of the cooler and a long L-type Philips PH2 screwdriver, nothing else is provided. It is however noteworthy to mention that there are no wire clips for the fans as this is the only cooler in this roundup review that is using rubber mounts instead.
There are two 140 mm fans provided inside the package, both with a red frame and white blades. There is nothing prominent about the fans, with the exception of the partially jagged blades. The OEM is recognizable and is PelHong Technology, a Chinese manufacturer. Both fans are identical, have engines with sleeve bearings and a relatively low maximum speed of just 1.000 RPM.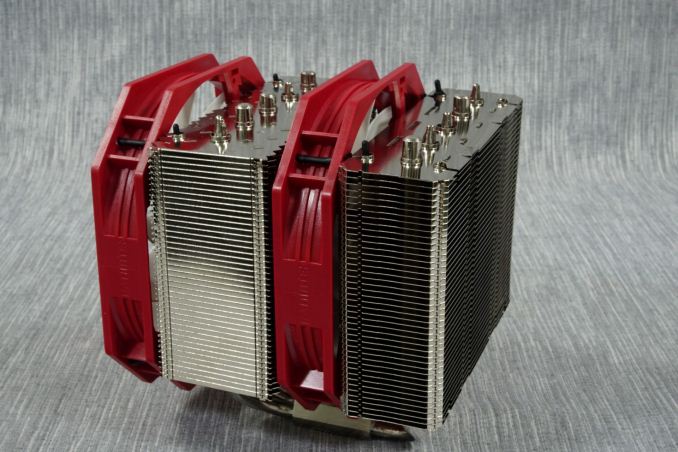 The Raijintek Tisis is a very large asymmetric dual tower cooler, with the towers completely different from each other. The fins of the front tower are larger and both of their fan-facing sides are jagged, while the fins of the rear tower are smaller and their sides are completely straight. Furthermore, the fins of the front tower have folded sides, effectively forming a wind tunnel that prevents the air from exiting from the sides. Openings for the rubber mounts of the cooling fans can be clearly seen. This method is a little more convenient than wire clips but it also prevents the adjustment of the fan's height, removing the possibility to raise the front fan a little bit to increase the RAM modules clearance.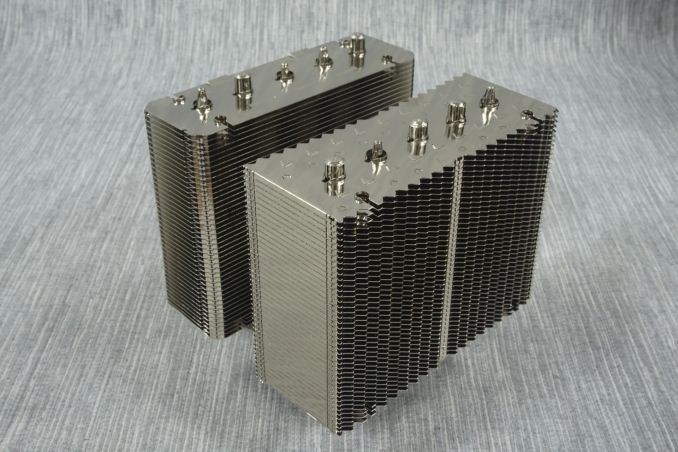 The copper base and heatpipes of the Tisis are nickel-plated and polished, especially the contact surface that has been machined down to a perfect mirror finish. Five thick 8 mm heatpipes go through the relatively small base of the Tisis and expand to both fin arrays. For the installation of the cooler, the middle fan needs to be removed, as there is no other way for the screwdriver to reach the base of the cooler.