Random Read Performance
For full details of how we conduct our Iometer tests, please refer to this article.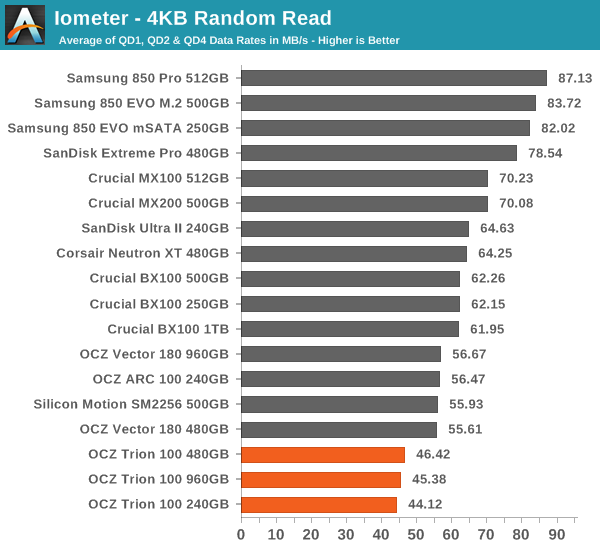 Random read speeds already shed some light to why the Trion didn't perform so well in our Storage Benches as it's simply way behind any other drive.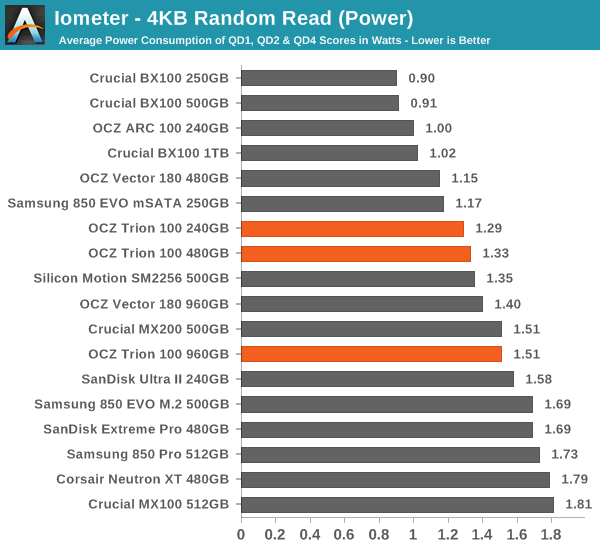 While the Trion isn't the most power hungry drive, it certainly consumes more than it should given its low performance.
The Trion starts from the bottom because its QD1 performance at 16-20MB/s is significantly below the rest and the scaling isn't aggressive enough to make up for the difference. High queue depth performance isn't outstanding either, but luckily that has much less relevance in the real world.
Random Write Performance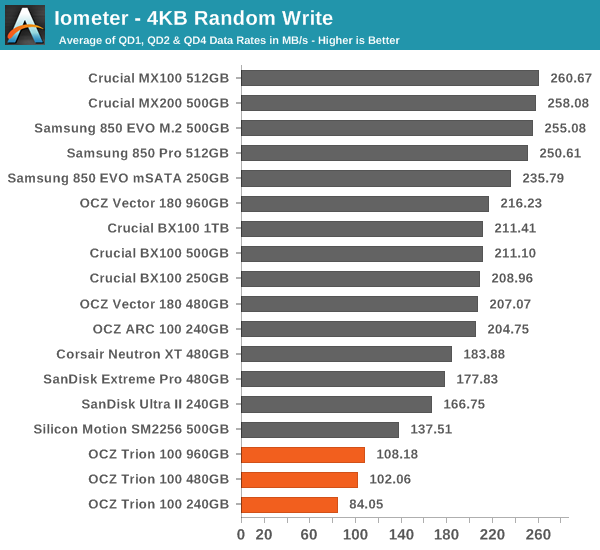 Unfortunately random write performance doesn't show any better signs. The Trion is again at the bottom of the chart by a quite substantial margin.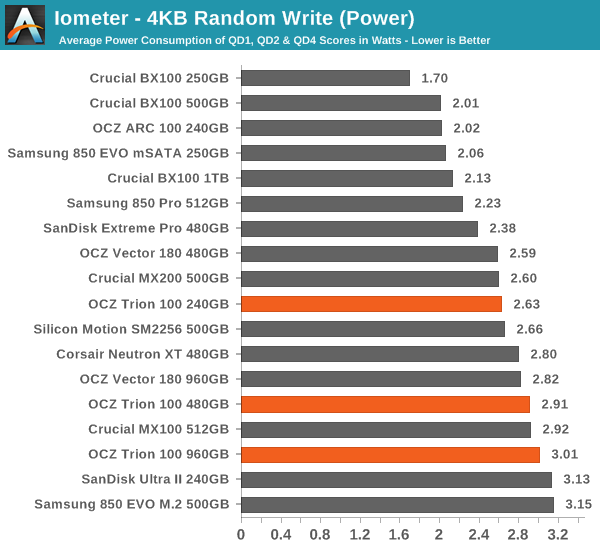 Power consumption, on the other hand, is fairly high, making the Trion one of the least efficient drives.
There is effectively no scaling with queue depth at all, which I find strange. I suspect this is a limitation of the firmware because with 1TB of TLC NAND there should be enough NAND bandwidth to scale, but obviously if the firmware is inefficiently designed that doesn't happen.