AnandTech Storage Bench - The Destroyer
The Destroyer has been an essential part of our SSD test suite for nearly two years now. It was crafted to provide a benchmark for very IO intensive workloads, which is where you most often notice the difference between drives. It's not necessarily the most relevant test to an average user, but for anyone with a heavier IO workload The Destroyer should do a good job at characterizing performance. For full details of this test, please refer to this article.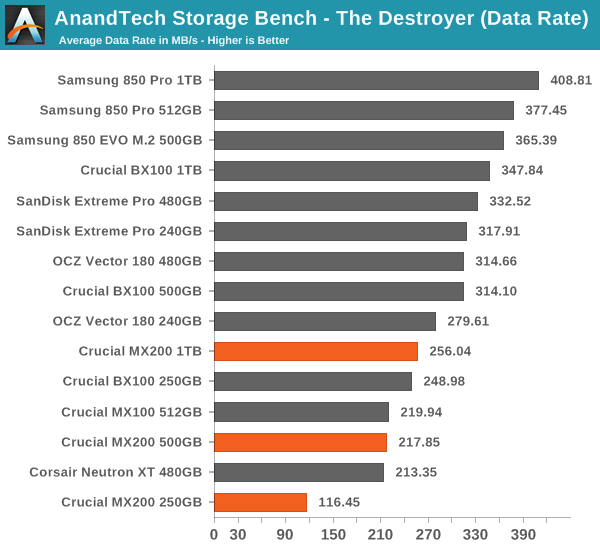 Despite the improved IO consistency, the MX200 doesn't have any advantage over the MX100 in our heaviest The Destroyer trace. The MX200 is clearly not crafted for intensive IO workloads because there are far better drives available, which is a shame because I've been waiting for Crucial to deliver a true high-end drive, but the MX200 clearly isn't that. What's alarming is the fact that the BX100 is actually faster than the MX200, which doesn't speak too highly of Crucial-Micron's custom firmware for the Marvell controller.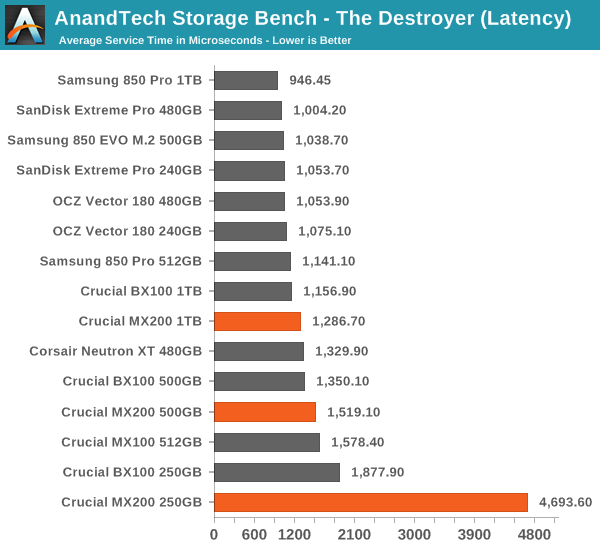 Average latency doesn't really change the story as the MX200 is still a relatively slow drive by today's high-end SSD standards. Especially the performance of the 250GB is surprisingly bad and it looks like Crucial's SLC cache implementation isn't optimal for intensive IO workloads.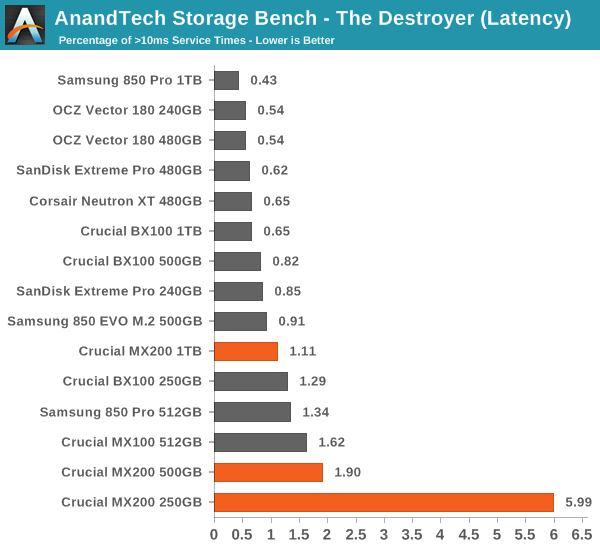 The share of high latency IOs is also pretty bad, although fortunately even the 250GB model manages to keep +100ms IOs within a reasonable limit.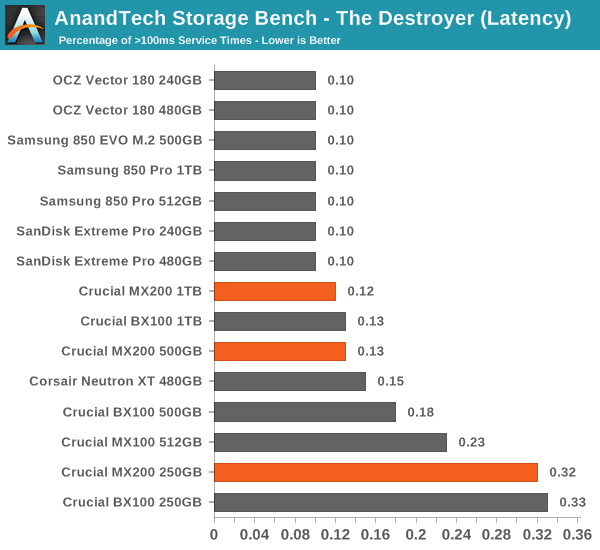 The power consumption is quite average, but the BX100 is without a doubt far more power efficient even for high intensity IO workloads despite its position as a value drive.