AnandTech Storage Bench - Light
The Light trace is designed to be an accurate illustration of basic usage. It's basically a subset of the Heavy trace, but we've left out some workloads to reduce the writes and make it more read intensive in general. Please refer to this article for full details of the test.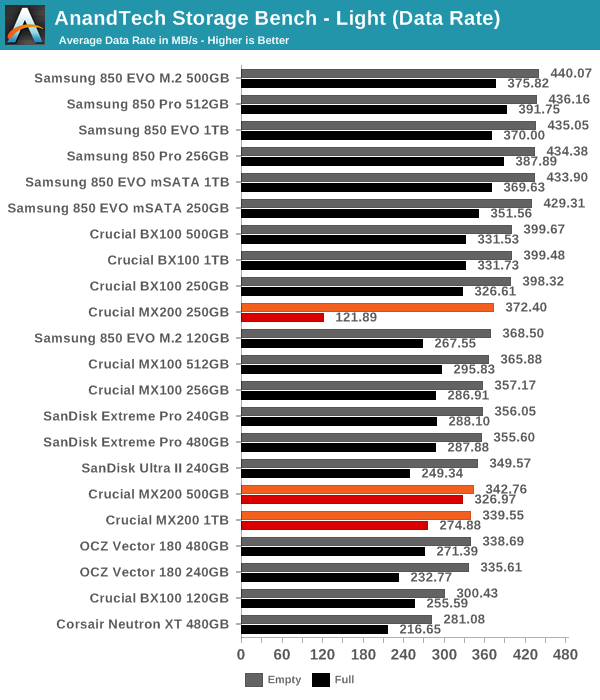 Now the 250GB MX200 enjoys a small benefit over the larger capacities when the drive is empty as the SLC cache is in its most effective state (the Light trace writes so little that all can be written in SLC). However, once the drive is full, the 250GB again loses a substantial part of its performance drops below any other SSD we have tested. Overall the BX100 is a better fit for light workloads, although the difference isn't huge (10-15%).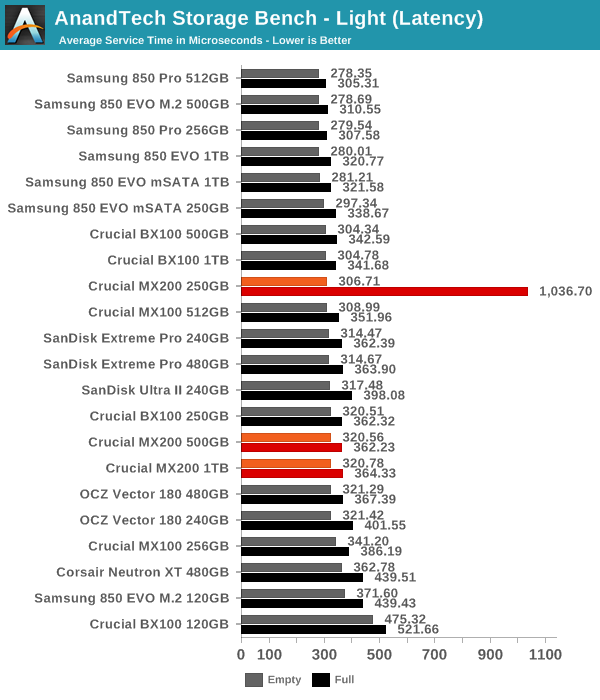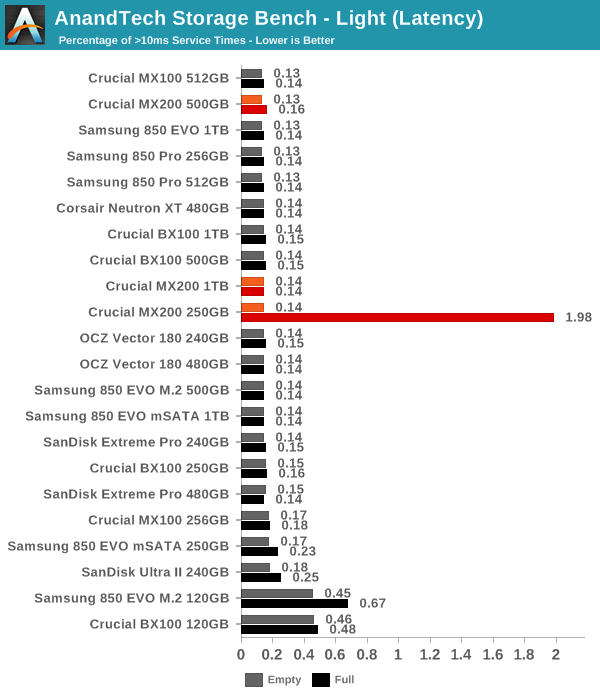 Power consumption remains good and competitive against other high-end drives, except for the full 250GB model that draws a lot more power as it needs to write all data twice.