Cold Test Results
For the testing of PSUs, we are using high precision electronic loads with a maximum power draw of 2700 Watts, a Rigol DS5042M 40 MHz oscilloscope, an Extech 380803 power analyzer, two high precision UNI-T UT-325 digital thermometers, an Extech HD600 SPL meter, a self-designed hotbox and various other bits and parts. For a thorough explanation of our testing methodology and more details on our equipment, please refer to our How We Test PSUs - 2014 Pipeline post.
Note: As the Andyson Platinum R 1200W cannot follow the test protocol guidelines without overloading its 3.3V/5V lines, the load derating factor DV of these two lines is being reduced to 50%. To explain why, we will be putting up a pipeline post shortly to explain the matter, as it applies to several other units.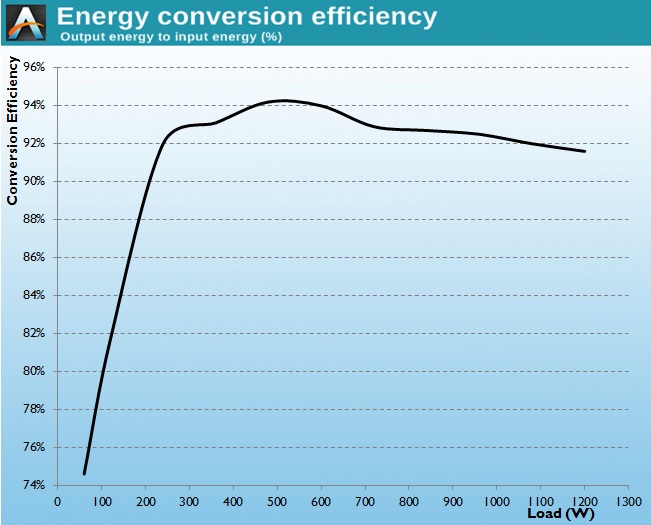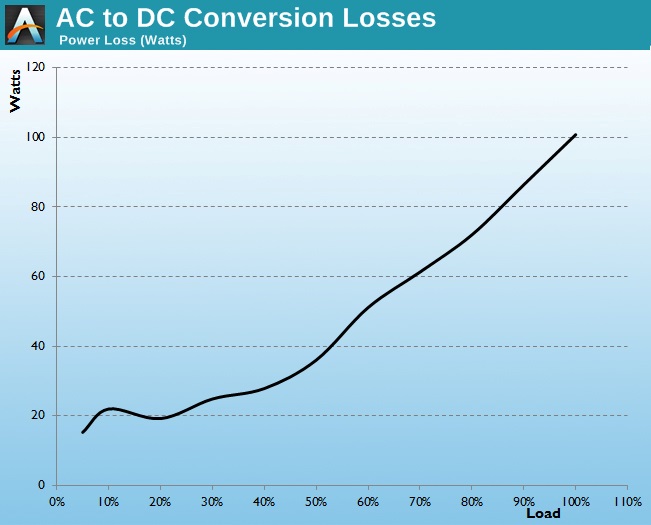 Even if its low load efficiency is not much to look at, the Andyson Platinum R 1200W meets the 80Plus Platinum certification requirements with ease. It manages a maximum conversion efficiency of 94.2% at 40% load and an average of 92.8% within the nominal load range (20% to 100% of the unit's capacity). When the load is reduced below 20%, the efficiency plummets, dropping to 81.7% at 10% load and further down to just 74.7% at 5% load. This was to be expected, as this is how SMPS PSUs operate. A 5% of a unit this powerful corresponds to an output of 60W, ample to power a modern system while it is idling, so higher low-load efficiency would be more than welcome.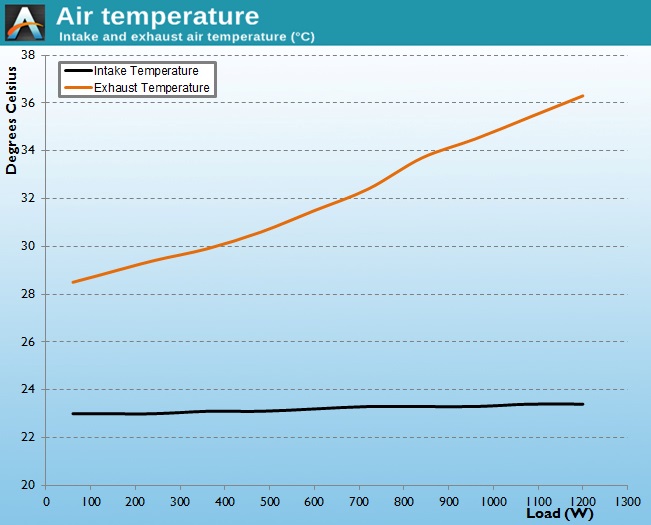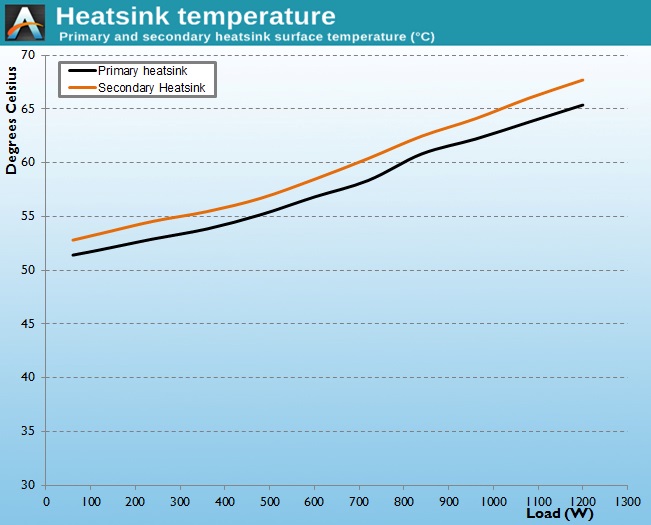 Due to the very high efficiency and the presence of adequately sized heatsinks, the Andyson Platinum R 1200W maintains very low internal temperatures without overworking its cooling fan. The temperature of the heatsinks barely surpassed 65°C under maximum load, when 100 Amperes were flowing from the transformer to the distribution PCB. The cooling fan displays a "stepping" behavior, staying entirely quiet up to 40% load and then stepping up each time that the load increases. Even with a load of 1kW, the noise levels are tolerable for daily use, with the fan pushing the borders of comfort only at maximum load.