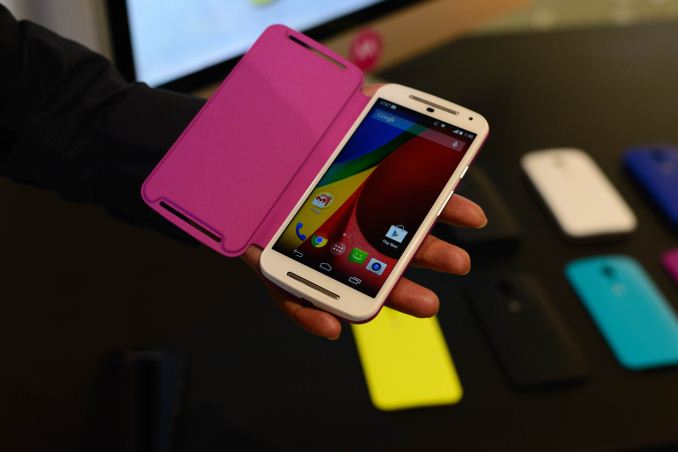 The new Moto G effectively is a minor refresh as the SoC, battery, RAM, WiFi, and most other features. However, the display is now larger at 5" size but is still a 720p resolution. The camera is now an 8 megapixel sensor, and the Moto G also gets dual front facing stereo speakers.There's also TV support for Brazil and a microSD card slot. We also see a new flip case designed for the front facing speakers but the design is mostly unchanged.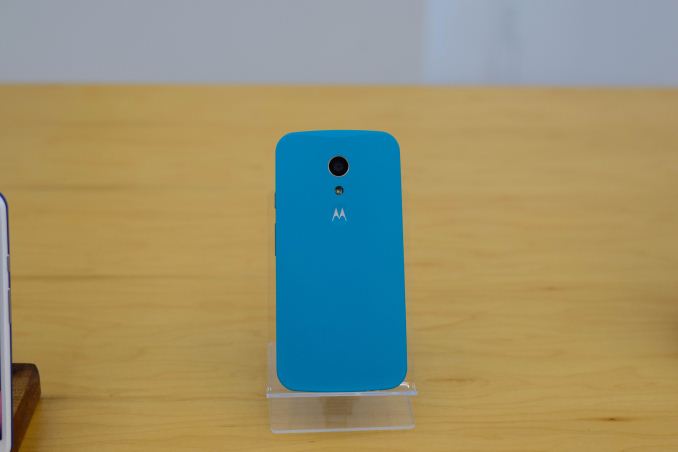 While this is a mostly incremental release, Motorola revealed some surprising data in comparisons between the Moto G and flagship Android phones. In practice, the light skin on the Moto G makes the phone noticeably faster than some flagship smartphones at some standard smartphone tasks. This is far from a small difference either, as we're looking at differences as great as .8 seconds, as seen below.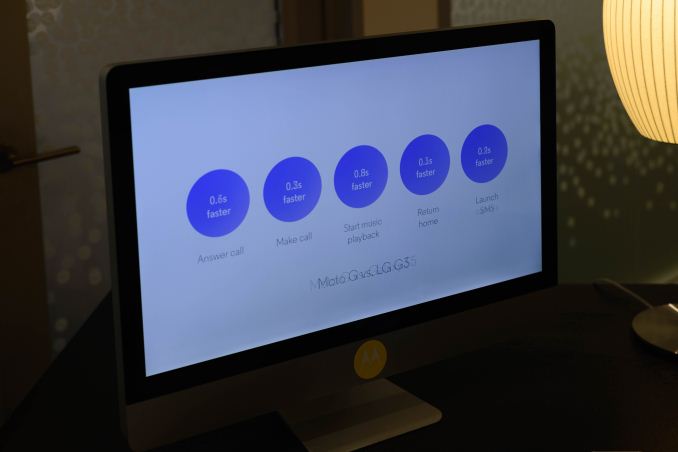 Motorola also emphasized features designed specifically for developing markets, which include Motorola Alert, Motorola Assist, and Dual SIM intelligent calling. The new Moto G is available today for 179.99 USD unlocked on Motorola's website. It will also be available in India, France, UK, Brazil, Spain, and on Motorola Germany's website. It will be available in more than a dozen countries and through several carrier partners by the end of the year.
Source: Motorola