Multi-Client Performance - CIFS
Our multi-client evaluation involves accessing a CIFS share on the NAS from up to 25 virtual machines and simultaneously processing the same type of IOMeter workload on them. Our usual routine involves starting with 25 and moving down to 1 VM. Unfortunately, in the case of the N2310, IOMeter ended up hanging before the completion of the first workload. To make things easier to debug, we started the process with 1 VM and increased the concurrent accesses one by one. Around 4 VMs, we started seeing the hangs. Restarting the IOMeter processes helped get past the issue on a few occasions. However, beyond 9 concurrent VMs, we were never able to get the IOMeter workloads to run to completion. Either IOMeter would completely hang (as shown in the first screenshot below), or the maximum response time would become very high (the order of 90 seconds - half the workload duration) and increase the error count reported (second screenshot).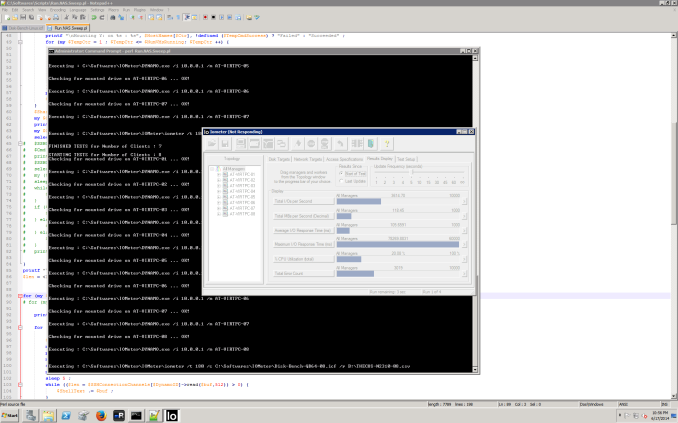 Multi-Client IOMeter Testing on the N2310 - Process Hang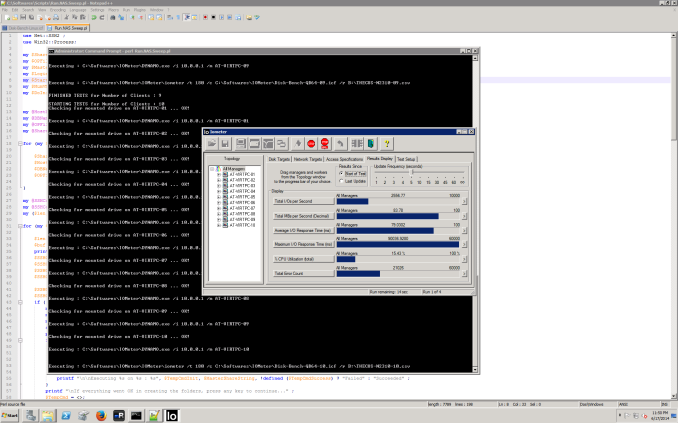 Multi Client IOMeter Testing on the N2310 - Inordinate Response Times / Errors
In the rest of this section, we present data from the evaluation of up to 9 concurrent accesses to a CIFS share on the N2310. Other than the bandwidth and average response times, some of the interesting aspects from our IOMeter benchmarking run can be found here.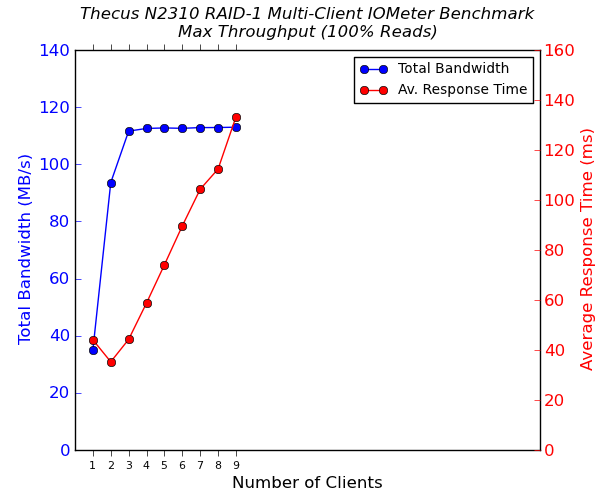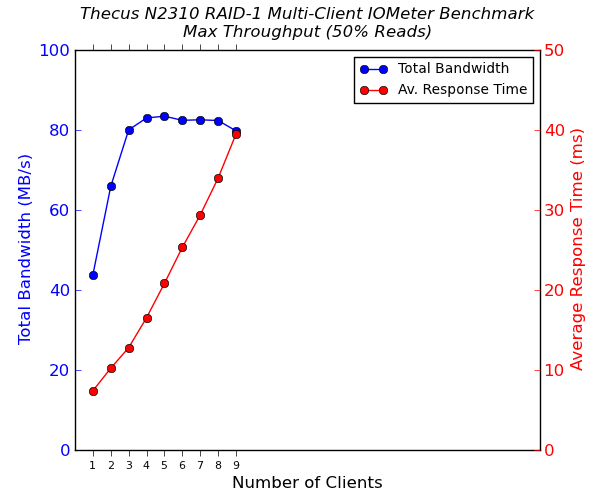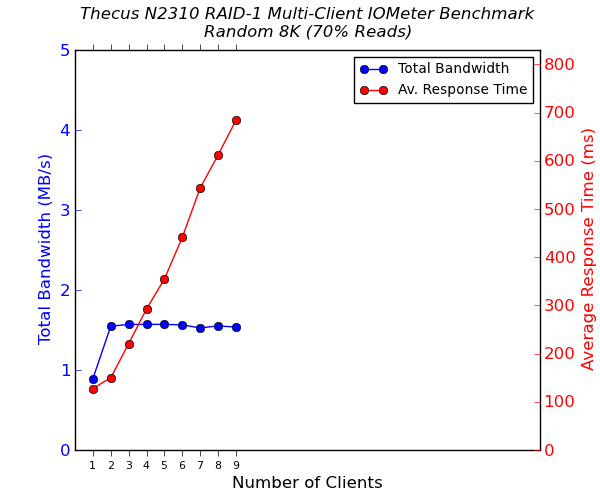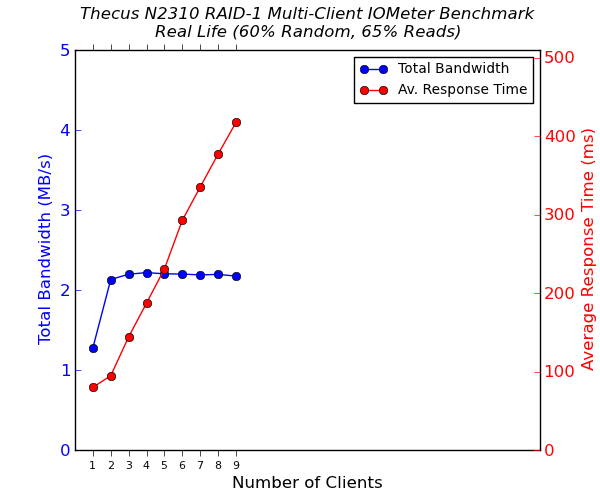 The above graphs show the limited results we were able to gather in our multi-client tests. The drop down boxes provide data from other 2-bay NAS units.