SYSMark and Scientific Benchmarks
SYSmark 2014
SYSmark is developed by BAPCo, the Business Applications Performance Corporation, which includes in its current members Intel, Dell, Lenovo, Microsoft, Samsung, Sony, and Toshiba. The latest version of SYSmark, SYSmark 2014, uses the latest software packages from Adobe and Microsoft and meshes them together into a stringent testing package that can take a couple of hours to run. The end result gives marks for in office productivity, media creation and data/financial analysis sections as well as an overall result. SYSmark uses a standard office computer (an i3-4130 with a 500GB mechanical drive, 6GB DRAM, 1080p, integrated HD4400 graphics) to provide a benchmark score of '1000', and all results are compared to this. Our testing runs the processors at 1080p with integrated graphics on an OCZ Vertex 3 240GB SF-2281 based SSD.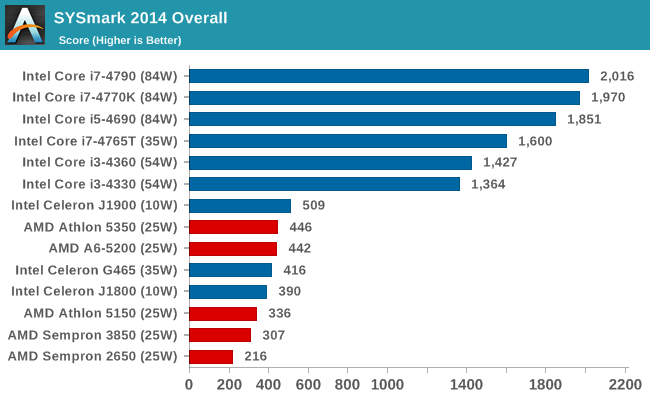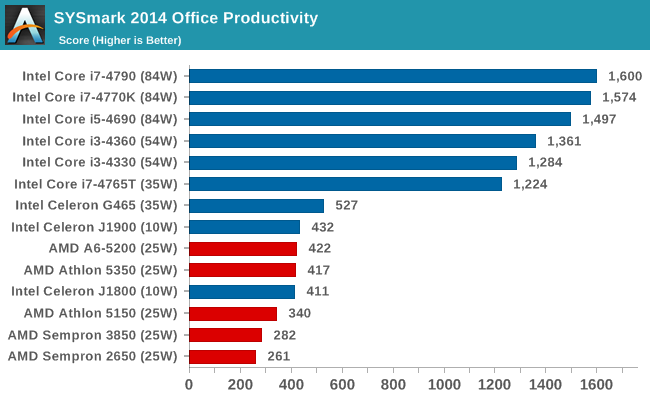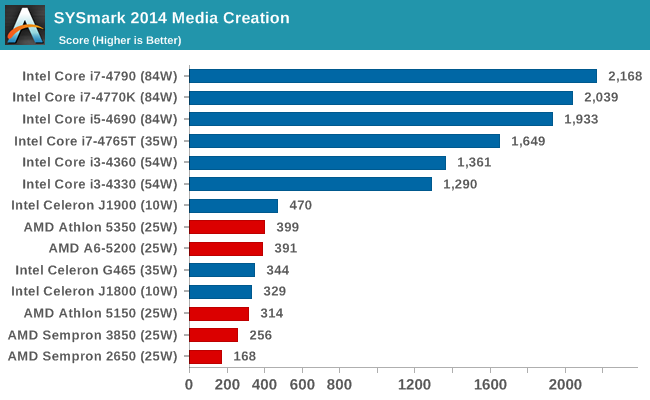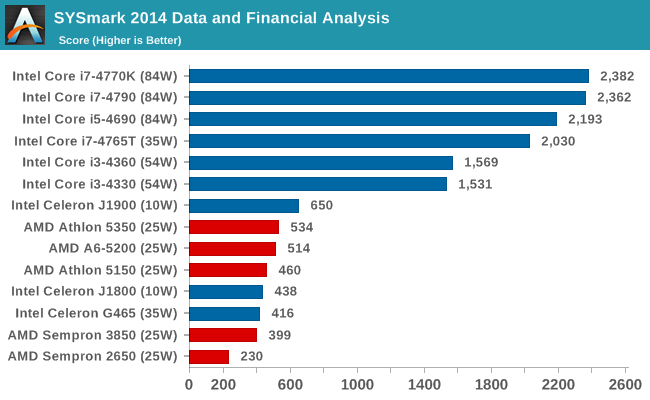 Point Calculations – 3D Movement Algorithm Test: link
3DPM is a self-penned benchmark, taking basic 3D movement algorithms used in Brownian Motion simulations and testing them for speed. High floating point performance, MHz and IPC wins in the single thread version, whereas the multithread version has to handle the threads and loves more cores.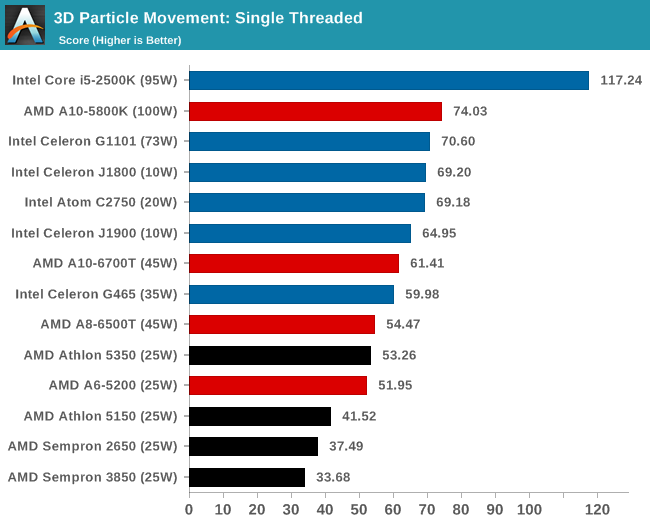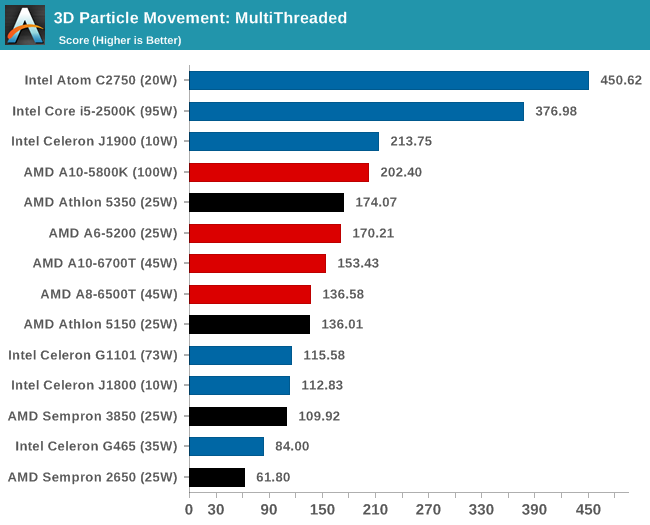 OpenCL – CompuBench: link
CompuBench is an OpenCL and RenderScript benchmark designed by Kishonti for both CPUs and any GPGPU capable device. While it offers almost two dozen tests, we select the more real-world tests in terms of fluid simulation and image analysis benchmarks.