Display Lag, Power Use and Color Gamut
Measured using a Leo Bodnar lag tester over HDMI, the QNIX has 33.3ms of input lag. This is likely going to be too high for most people that want to seriously game on the display. There is no game mode or anything else to reduce this input lag, though as always using a native resolution might improve the situation. This might only be by 2-3ms and so it might not make a huge difference to people.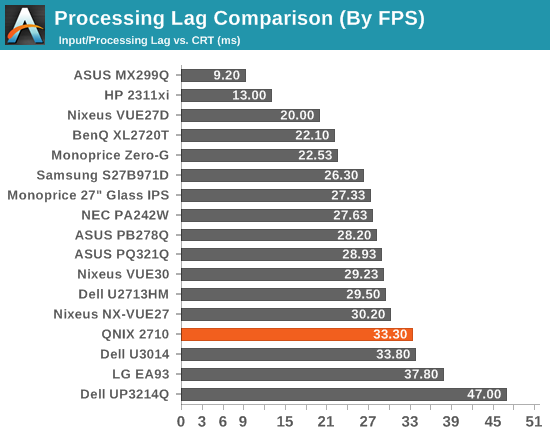 The QNIX color gamut encompasses 69.1% of the AdobeRGB gamut. This is slightly short of the sRGB gamut (which is 71% of AdobeRGB). The shortcomings are going to be in the Cyan and Blue area of the gamut as there is over-saturation in Reds and Greens. With standard white LED backlights this is expected.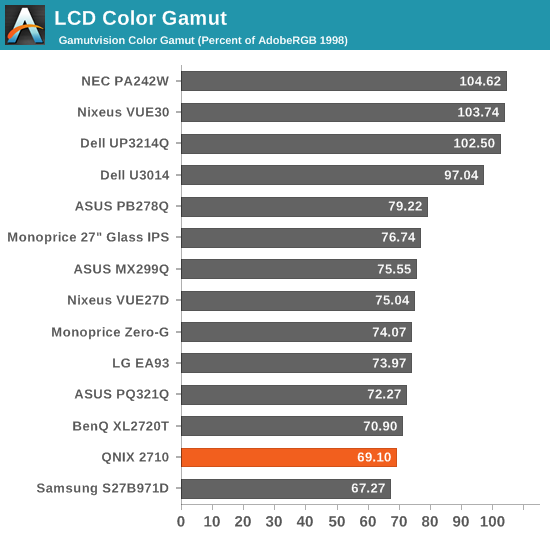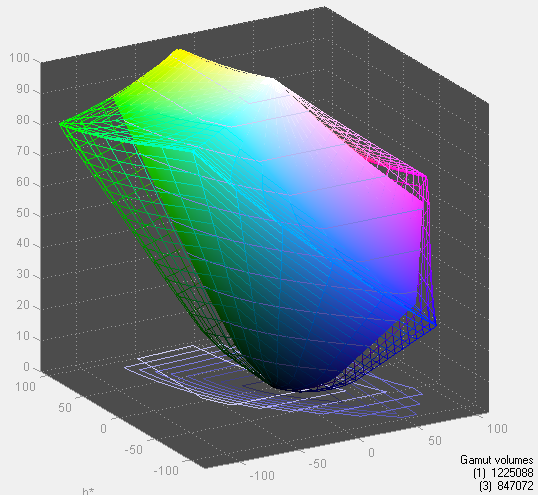 Power use is average for a 27" QHD display. The maximum light output power usage is very close to everyone else, but the minimum power usage is a bit worse. Since it is only a couple of watts difference here, it isn't a large enough difference to even worry about. The QNIX is neither more or less efficient than other LED backlit displays on the market.