Random Read/Write Speed
The four corners of SSD performance are as follows: random read, random write, sequential read and sequential write speed. Random accesses are generally small in size, while sequential accesses tend to be larger and thus we have the four Iometer tests we use in all of our reviews.
Our first test writes 4KB in a completely random pattern over an 8GB space of the drive to simulate the sort of random access that you'd see on an OS drive (even this is more stressful than a normal desktop user would see). We perform three concurrent IOs and run the test for 3 minutes. The results reported are in average MB/s over the entire time.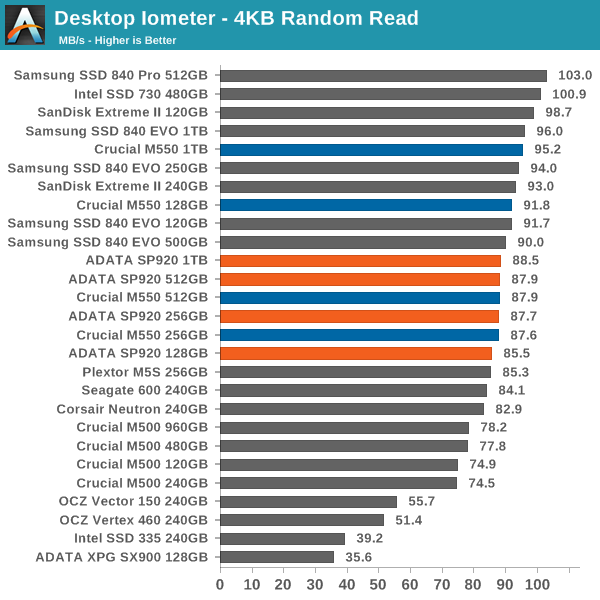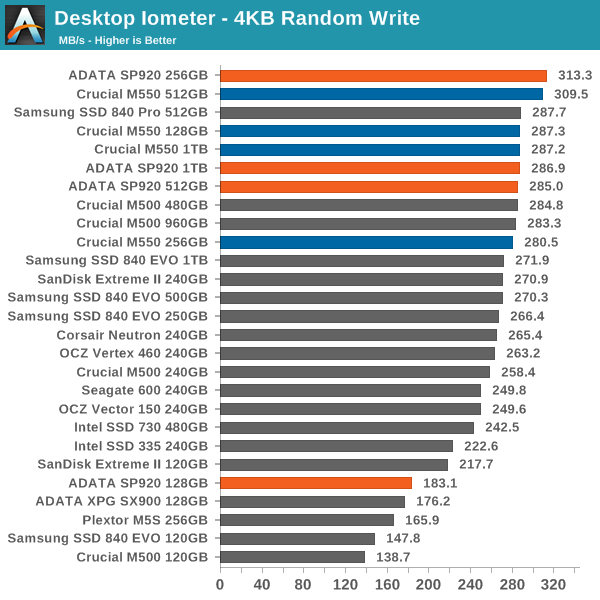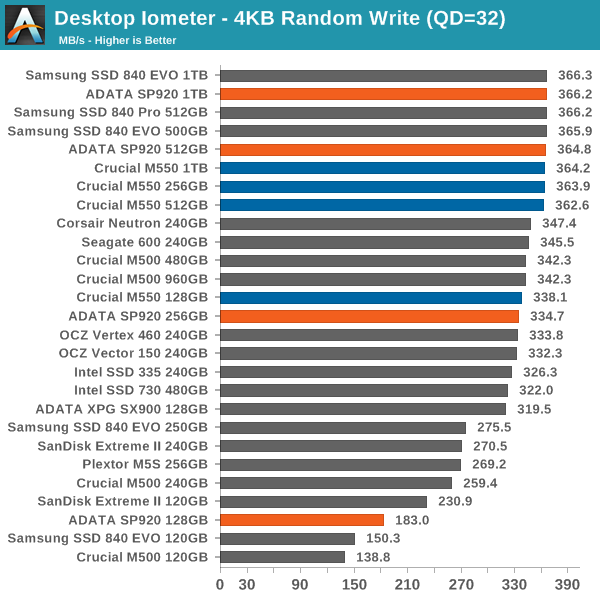 Here you can clearly see the disadvantage of 128Gbit NAND. While the 128GB M550 is nearly able to match the bigger capacities, the 128GB SP920 is noticeably slower. It still offers better performance than a few competing 120/128GB class SSDs, but there are plenty of faster options.
Sequential Read/Write Speed
To measure sequential performance we run a 1 minute long 128KB sequential test over the entire span of the drive at a queue depth of 1. The results reported are in average MB/s over the entire test length. Read speeds tend not to drop as much with fewer NAND die, so the SP920 128GB looks similar to the other SP920 capacities here.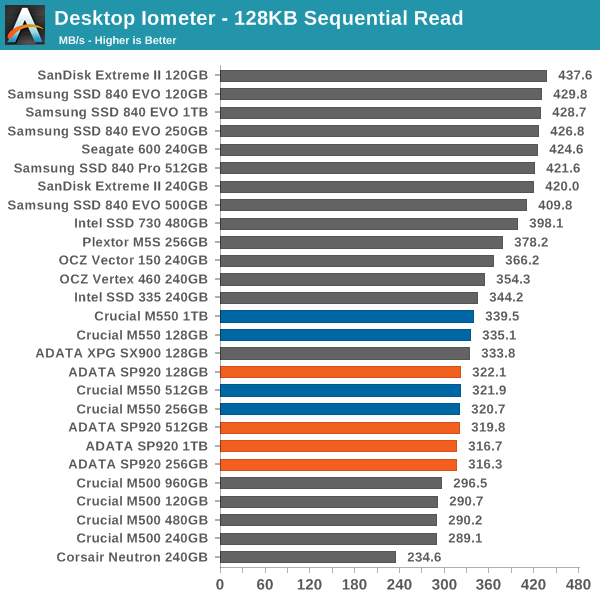 The same isn't true of sequential write performance—at 256GB there is only a minor decrease over bigger capacities but the 128GB offers about half the throughput of the other SSDs.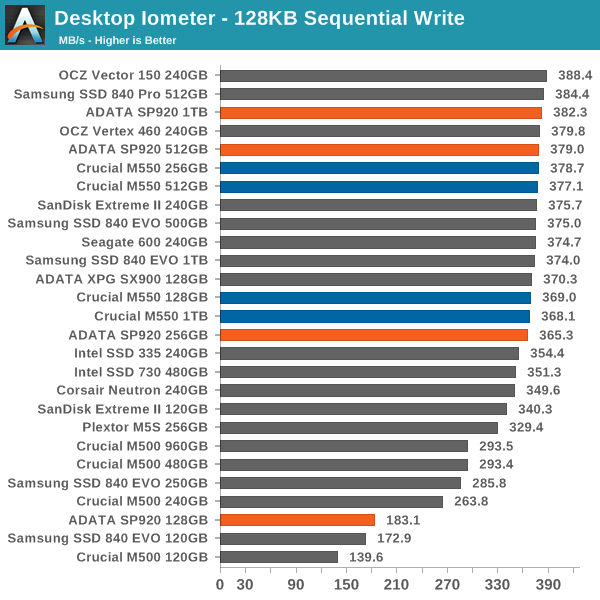 AS-SSD Incompressible Sequential Read/Write Performance
The AS-SSD sequential benchmark uses incompressible data for all of its transfers. The result is a pretty big reduction in sequential write speed on SandForce based controllers. Here, the M550 ends up quite a bit faster than the SP920 at the lower capacities in the write test, though both are still faster than the M500.