DIMM Temperatures
Besides the CPU, we also wanted to know how the other components coped with the higher temperatures. First are the Samsung RDIMMs.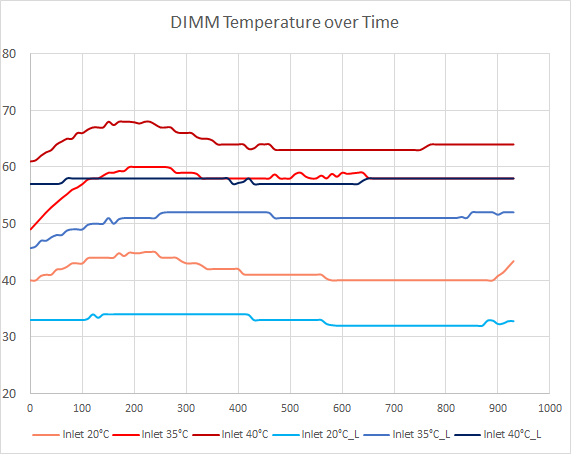 DIMMs can operate at up to 95°C, so all the measurements seem to be quite safe.
PCH Temperatures
How about the chipset?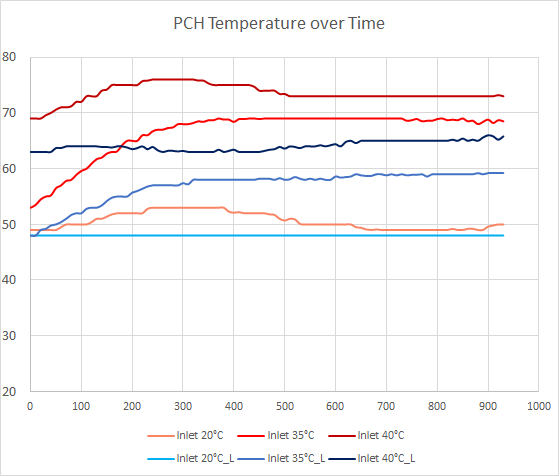 The 8W Intel C602J is specified to work at up to 92 °C, so again there is still a lot of headroom left, even with 40°C inlet air temperature. Notice that the CPU used still has an impact on the temperature of the PCH, despite the fact that there is quite a bit of space between the PCH and the CPU heatsinks. The higher performance offered results in the chipset having to work harder as well.