Synthetics
As always we'll also take a quick look at synthetic performance. The 270 series is based on the same Pitcairn GPU we've come to know over the last year and a half, so there shouldn't be any surprises here other than slightly better performance.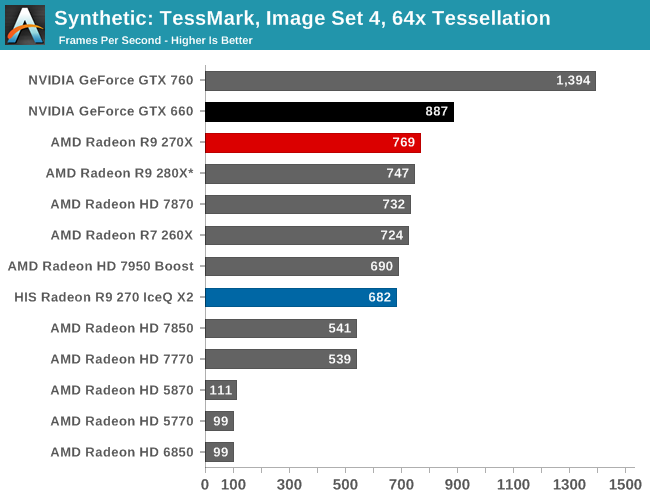 Tessmark sees tessellation performance rise with the clockspeed increases and then some. For whatever reason the 270 actually jumps the 7850 by a larger margin than we'd expect, improving on its predecessor by 25%.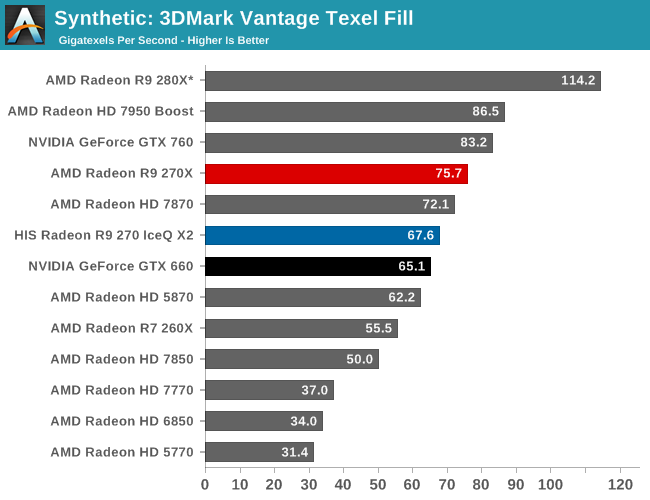 With Vantage's texel fill test, we can see the impact of higher clockspeeds, and in the case of the 270 also the additional enabled CUs.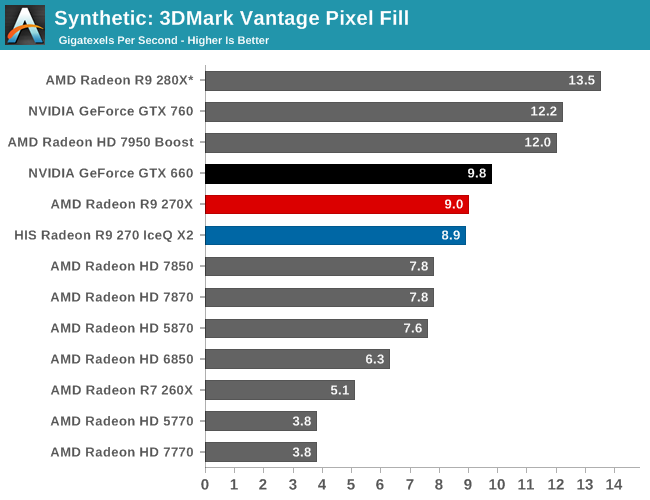 Finally, our pixel fill test is almost entirely memory bandwidth bound on Pitcairn. As a result the performance gains are quite significant, in line with the memory bandwidth increases afforded by the faster 5.6GHz memory.