Hitman: Absolution
The second-to-last game in our lineup is Hitman: Absolution. The latest game in Square Enix's stealth-action series, Hitman: Absolution is a DirectX 11 based title that though a bit heavy on the CPU, can give most GPUs a run for their money. Furthermore it has a built-in benchmark, which gives it a level of standardization that fewer and fewer benchmarks possess.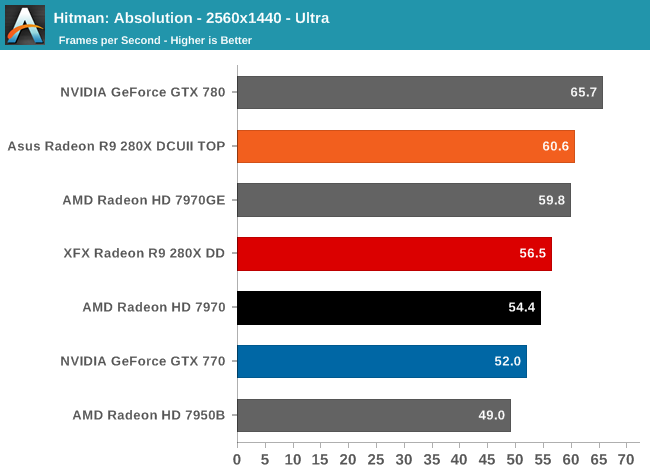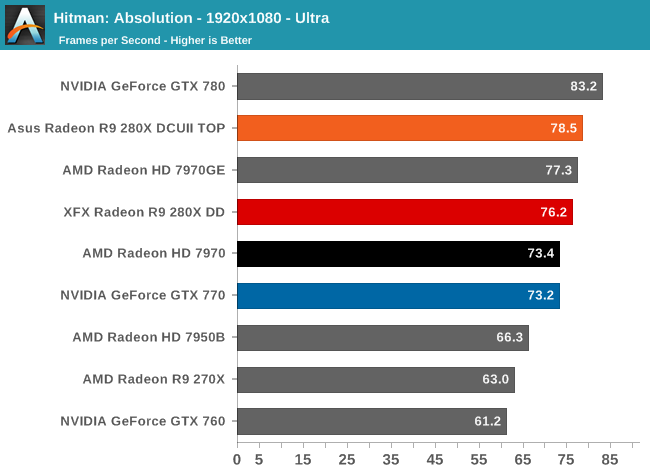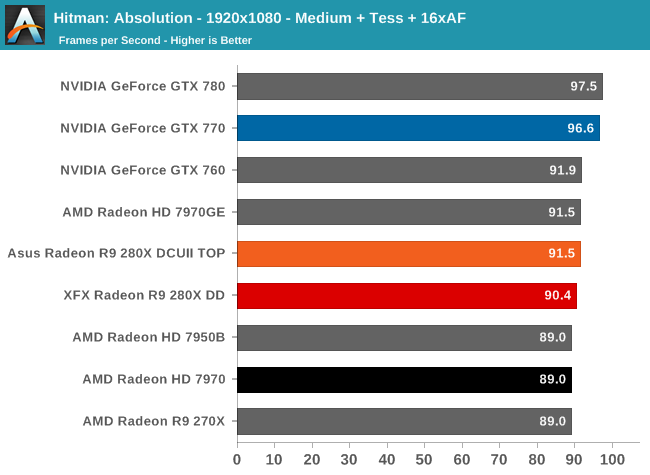 Hitman is another title AMD's GPUs do rather well in, leading to the 280X surpassing the GTX 770 by just shy of 9%. It seems silly to be comparing a $300 video card to what's currently a $400 video card – and in the process not a battle AMD is explicitly setting out to fight – but it just goes to show just how competitive these two cards really are.
Meanwhile if you throw in a factory overclocked card like the Asus, then we can just crack 60fps at 2560. Though on a percentage basis the performance lead over the stock clocked 280X is trending close to the average at 7%.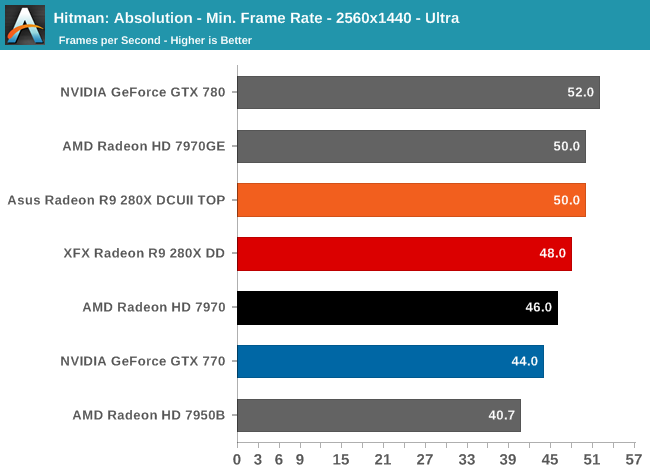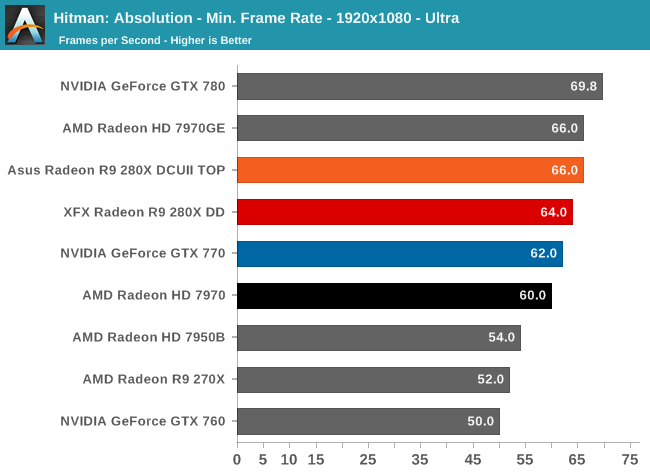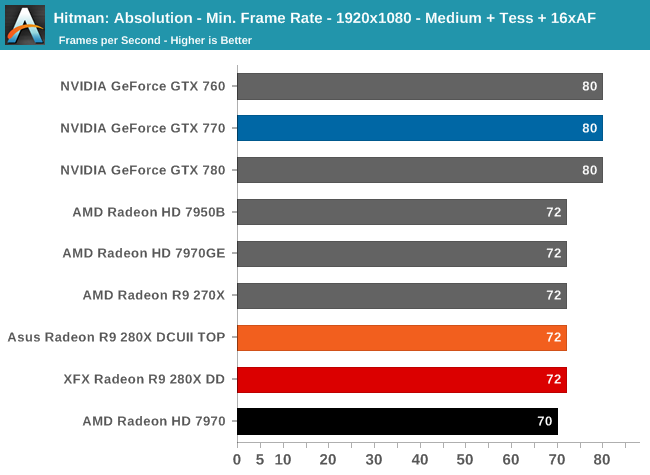 Moving on to minimum framerates quickly, the picture does not significantly change. Hitman bottoms out in the high 40s for the stock 280X, a bit more than 10fps below the average.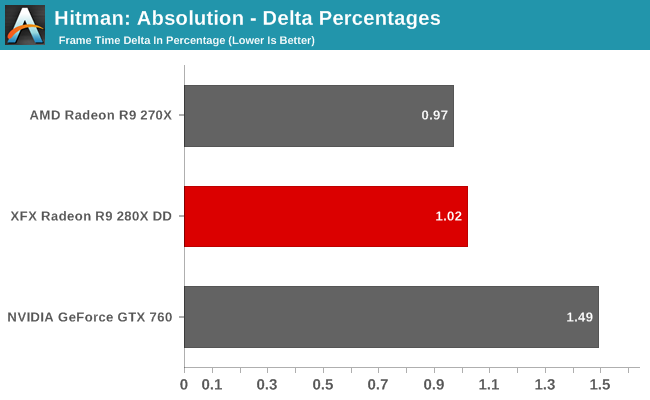 The FCAT delta percentages remain unremarkable.