Intel just demonstrated 14nm Broadwell ULT (Y-series) silicon, normalized for performance against 22nm Haswell ULT (Y-series) silicon running a multithreaded Cinebench test. Intel was monitoring SoC power during the benchmark and demonstrated a ~30% reduction in power, at the same performance level.
The other reveal? Broadwell ULT, albeit still a two-die, single chip MCM, is physically smaller than Haswell ULT. A physical size reduction is necessary to get Broadwell into fanless tablet designs that can have competitive battery capacities to ARM based designs.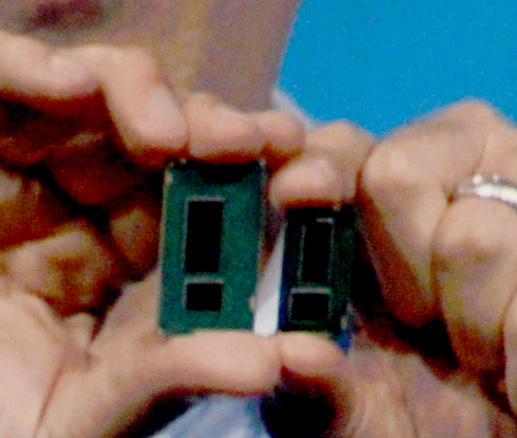 The first Broadwell silicon is supposed to ship to customers by the end of this year, and in systems next year.