Power Consumption
Low power consumption has always been a staple of Samsung's SSDs, and the EVO is no different. Idle and load power are among the best here. I'm also expanding our DIPM testing, first introduced in the SanDisk Extreme II review:
We're introducing a new part of our power consumption testing with this review: measurement of slumber power with host initiated power management (HIPM) and device initiated power management (DIPM) enabled. It turns out that on Intel desktop platforms, even with HIPM and DIPM enabled, SSDs will never go into their lowest power states. In order to get DIPM working, it seems that you need to be on a mobile chipset platform. I modified an ASUS Zenbook UX32VD to allow me to drive power to the drive bay from an external power supply/power measurement rig. I then made sure HIPM+DIPM were enabled, and measured average power with the drive in an idle state. The results are below: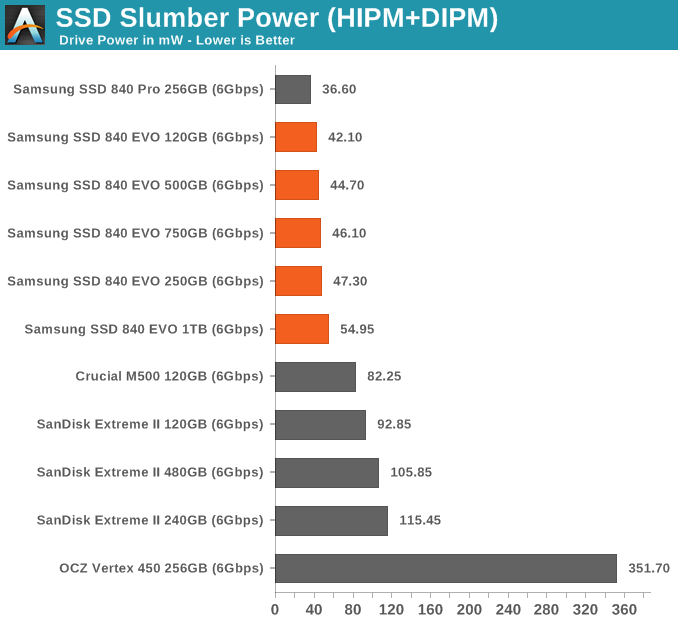 The EVO is almost as good as the Pro from a slumber power perspective, and significantly better than anything else in the list here.