Conclusion: Green Dragon
Each time I've tested this chassis from MSI I've been a little less enamored with it. Finding a good gaming notebook isn't a trivial thing and there's a lot of room for innovation and improvement in this market segment, but it seems like only Alienware, Razer, and maybe ASUS are actually trying (although Toshiba's next-gen Qosmio is a pretty attractive alternative as well). This is basically the third generation of this chassis from MSI and improvements are incremental to non-existent.
To be sure, there are nice features in the MSI GT70 Dragon Edition. I like the red aluminum shell, and despite an awful layout for western consumers, the keyboard still has some of the best action you can find in a gaming portable. Killer wired and wireless networking is much appreciated, and there's at least a little bit of appeal in a notebook that has three mSATA ports. Finally, though it's the same 1080p panel we've tested three times now, it's still a perfectly good one.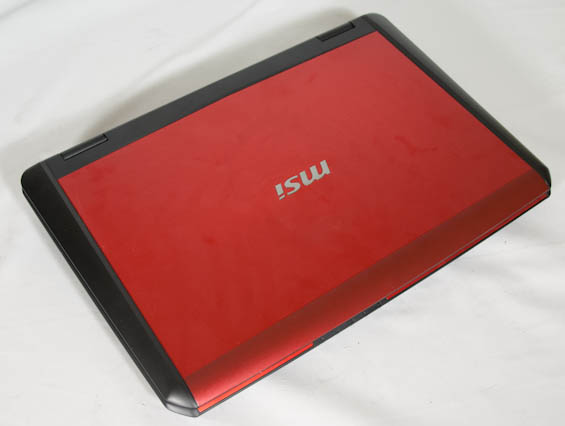 Unfortunately MSI seems to have juggled the wrong design decisions with the GT70 Dragon Edition to court western consumers. The number one line item isn't performance or industrial design, it's always "features." You wind up with a gaudy shell instead of a clean design. Instead of fixing the cooling system or at least tweaking the fan profile, they simply add a toggle above the keyboard to set the fan to maximum. This is not a feature, this is deliberately sabotaging your own product to add another bullet point in your marketing material.
The keyboard could be amazing, but MSI opted to save a few bucks by just using the same bezel and key layout for every region; that's why you have a slash key next to the spacebar. And instead of using a sensible layout of document navigation keys about the keypad, they included the borderline useless Scroll Lock and Pause/Break keys. Which one do you use more? So why would Home and End be Fn combinations? It's a small thing but an incredible nuisance that again sabotages a potentially good product. The GT70 could at least have potentially my favorite keyboard, but there's no thought to it and no understanding of how westerners even type.
Here's a gaming notebook that has a mountain of bullet point features: backlit SteelSeries keyboard, Killer networking, 1080p display, fan toggle, "Super RAID 2" (just three mSATA SSDs in RAID 0), Sound Blaster Cinema...but the cooling system is a bust. It fails at the single job it's supposed to do best. I cannot in good conscience recommend the GT70 Dragon Edition until MSI fixes the keyboard layout, enlarges the touchpad, or at least, heaven forbid, produces a system that doesn't thermally throttle. In an ultrabook, throttling is a problem but can be forgivable. In a high performance system? Inexcusable.