Synthetics
As always we'll also take a quick look at synthetic performance to get a better look at our video cards' underpinnings. These tests are mostly for comparing cards from within a manufacturer, as opposed to directly comparing AMD and NVIDIA cards.
We'll start with 3DMark Vantage's Pixel Fill test, a mix of a ROP test and a bandwidth test to see if you have enough bandwidth to feed those ROPs.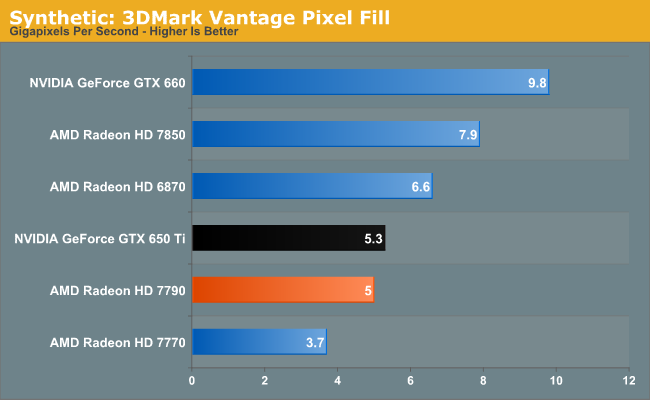 Moving on, we have our 3DMark Vantage texture fillrate test, which does for texels and texture mapping units what the previous test does for ROPs.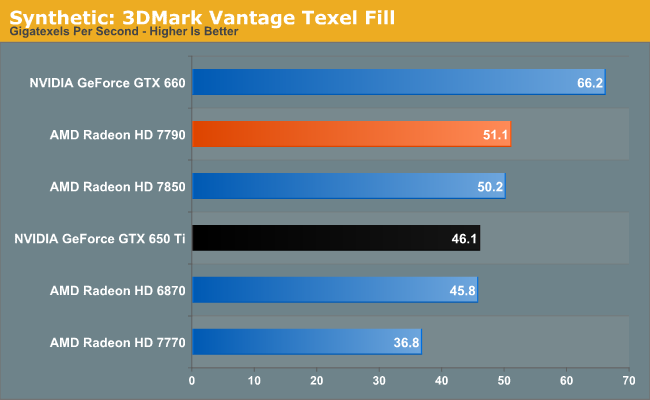 Finally we'll take a quick look at tessellation performance with TessMark. We have everything turned up to maximum here, which means we're looking at roughly 11 million polygons per frame.