Sleeping Dogs
Another Square Enix game, Sleeping Dogs is one of the few open world games to be released with any kind of benchmark, giving us a unique opportunity to benchmark an open world game. Like most console ports, Sleeping Dogs' base assets are not extremely demanding, but it makes up for it with its interesting anti-aliasing implementation, a mix of FXAA and SSAA that at its highest settings does an impeccable job of removing jaggies. However by effectively rendering the game world multiple times over, it can also require a very powerful video card to drive these high AA modes.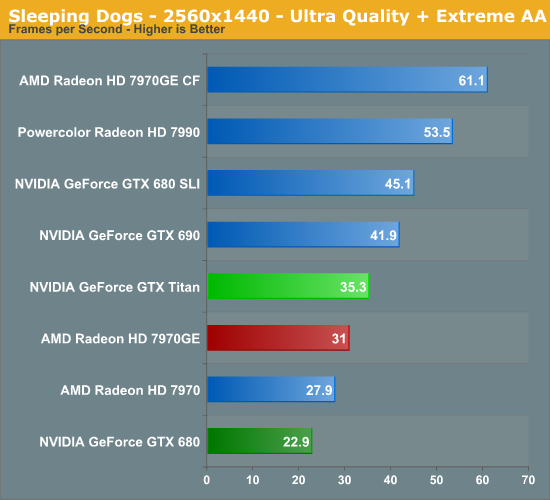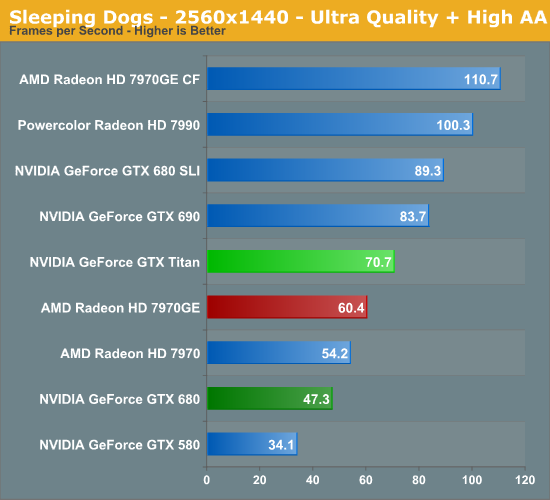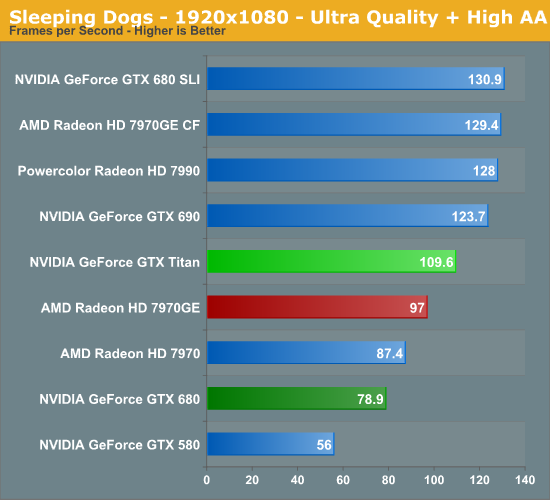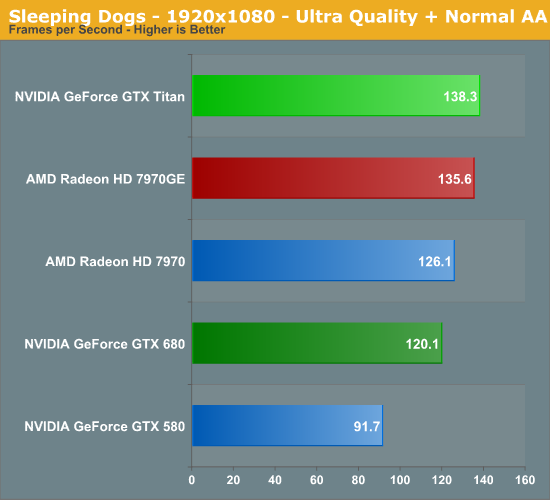 Sleeping Dogs is another game that AMD cards have done rather well at, leaving the GTX 680 quite a way behind. The sheer increase in functional units for Titan means it has no problem vaulting back to the top of the list of single GPU cards, but it also means it's crossing a sizable gap.
In the end, at 2560 at the High (second-highest) AA settings, Titan is just shy of 50% faster than the GTX 680, but a weaker 17% ahead of the 7970GE. As we drop in resolution/AA, so does Titan's lead, as the game shifts to being CPU limited.
Notably, no single card is really good enough here for 2560 with Extreme AA, with even Titan only hitting 35fps. This is one of the only games where even with a single monitor there's real potential for a second Titan card in SLI.
Meanwhile the gap between Titan and our dual-GPU cards is roughly as expected. The GTX 690 takes a smaller lead at 18%, while the 7990 is some 42% ahead.
Due to its built-in benchmark, Sleeping Dogs is also another title that is a good candidate for repeatable and consistent minimum framerate testing.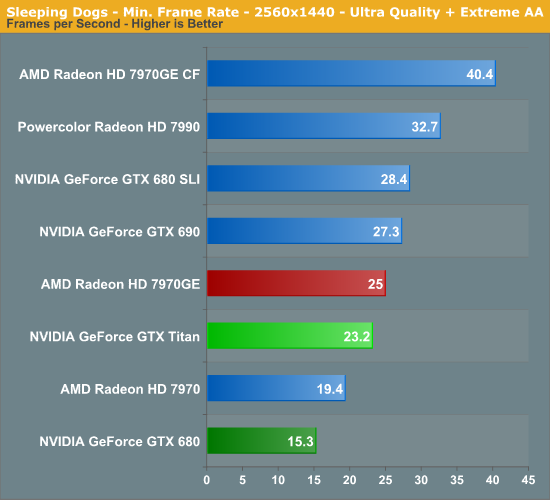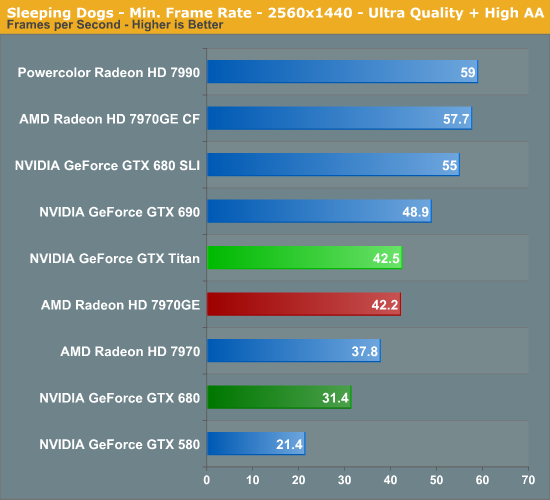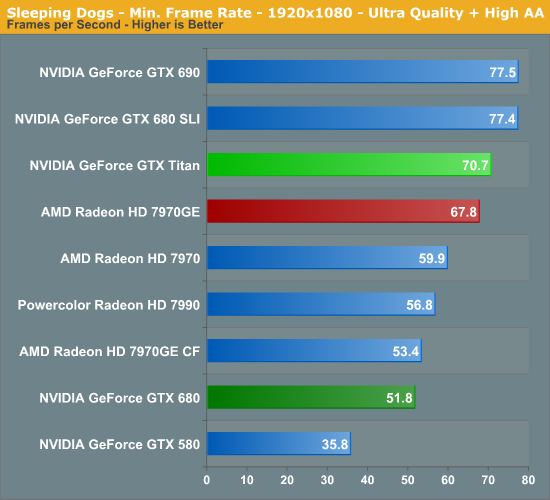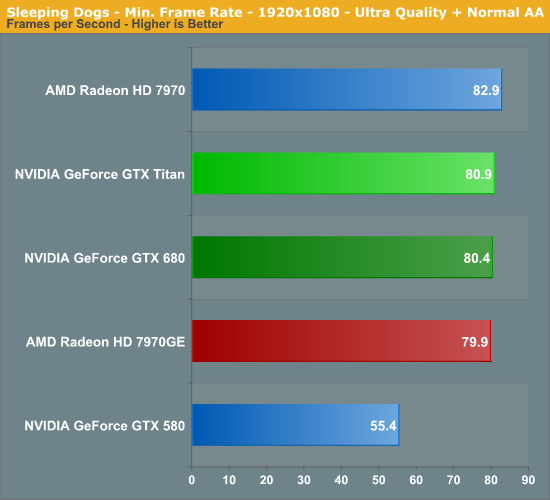 While on average Titan is faster than the 7970GE, the minimum framerates put Titan in a rough spot. At 2560 with high AA Titan is effectively tied with the 7970GE, and with extreme AA it actually falls behind. It's not readily apparent why this is, whether it's some kind of general SSAA bottleneck or if there's something else going on. But it's a reminder that at its very worst, Titan can only match the 7970GE.