Energy and Power
And now, here's the million dollar question: did Boston and Calxeda succeed in building a server with a spectacular performance/watt ratio? Judge for yourself.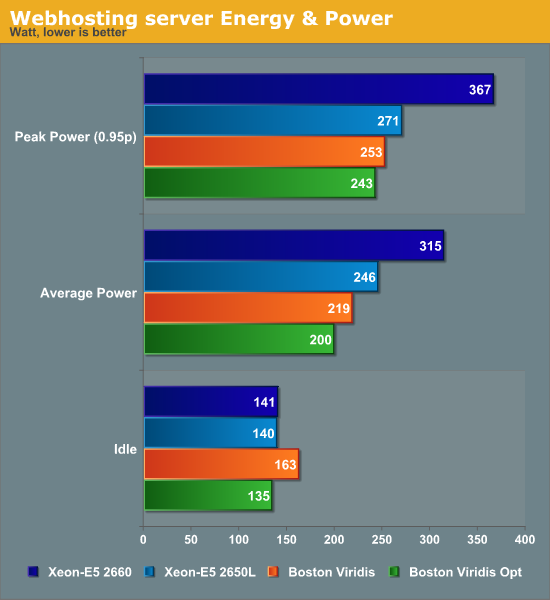 Calxeda really did it: each server needs about 8.3W (200W/24), measured at the wall. That is exactly what Calxeda promised: about 6W (at 1.4GHz) per server node (measured internally), up to 8.5W measured at the wall (again at 1.4GHz). That is nothing short of amazing if you consider the performance numbers.
In addition, the use of cpufreq and the downsizing of the server interconnects pays off here: we get 10% lower power on average and 18% lower power when idle. The optimizations are particularly important for the idle power use, where they spell the difference between using slightly more power and slightly less power than the Intel server.