Conclusion, Part 1: Corsair
With the results at our disposal, we can now evaluate each cooler on its own merits. The charts can tell us how good the coolers are at their jobs and how quiet they are, but it's also about price and value included in the package. This year's H80 boasts a major improvement over last year's in terms of both the fans used, but also the fan control, which is now a much more convenient software solution.
Corsair H55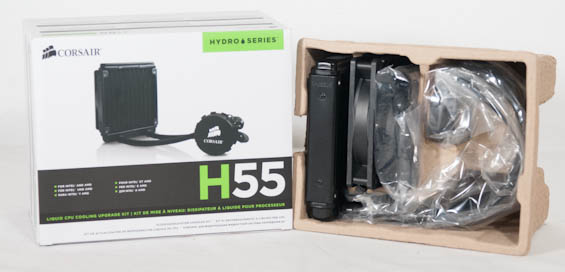 Corsair's budget offering actually turns out to be one of its strongest. The H55 is as no-frills as it gets, but boasts a solidly performing fixed-speed fan and a respectably low price tag. You can have it for just $59, which is extremely competitive for a closed-loop liquid cooler. While no one would really argue that $59 is "cheaping out" on a processor cooler, this is nonetheless a good choice if you're on a tighter budget.
Corsair H60 (2013 Edition)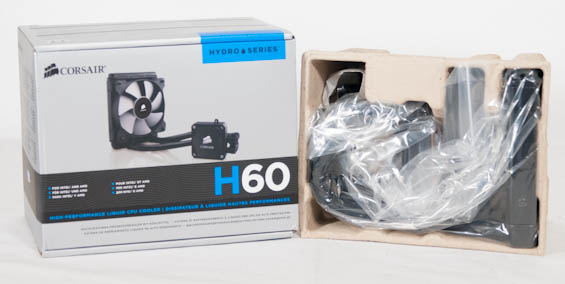 Unfortunately, part of the reason the H55 looks so good is because the H60 performs so poorly. The H60 runs $10 more than the H55 for an arguably better PWM-controlled fan and a somewhat lesser quality waterblock. In this corner of the market, there's really no legitimate reason to spend up on the H60 when the H55 performs as well or better for less.
Corsair H80i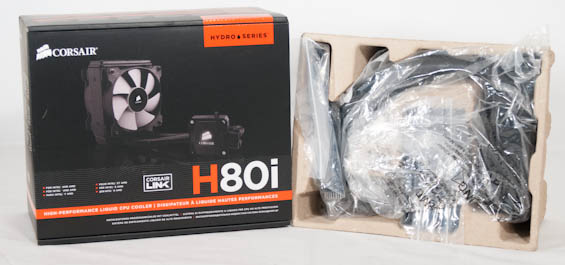 The H80i is the other big winner in Corsair's lineup. While it's not an absolute killer in performance or in price, it does beat NZXT's Kraken X40 while being more compatible with different cases due to use of a thicker 120mm radiator and dual fans as opposed to the thinner 140mm radiator and single fan. You also benefit from the Corsair Link interface and software, which allows you to connect either a fan controller or an "i" series Corsair power supply to the waterblock and control them through the software. Corsair Link is much, much more robust than NZXT's solution, and Corsair has been steadily updating it since it appeared at the beginning of the year.
Corsair H100i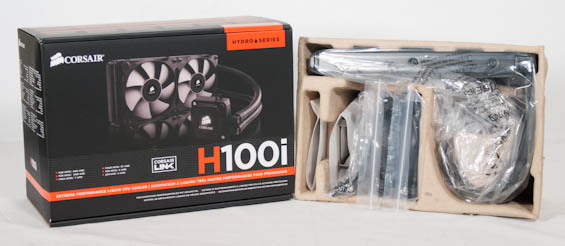 Inexplicably, Corsair's flagship dual-length solution is only able to at most achieve parity with the H80i. You can theoretically produce superior cooling performance by adding yet two more fans to the H100i, but you become increasingly at the mercy of your case's clearance, already an issue just by virtue of going with a dual-length radiator like this one. At the time of this writing, NewEgg is selling the H100i for cheaper than the H80i, so they may know something there as well. Either way, the H100i is a very hard sell when the H80i provides both better value and better compatibility.