Rendering Performance: Cinebench
Cinebench, based on MAXON's CINEMA 4D software, is probably one of the most popular benchmarks around as it is pretty easy to perform this benchmark on your own home machine. The benchmark supports 64 threads, more than enough for our 24- and 32-thread test servers. First we test single-threaded performance, to evaluate the performance of each core.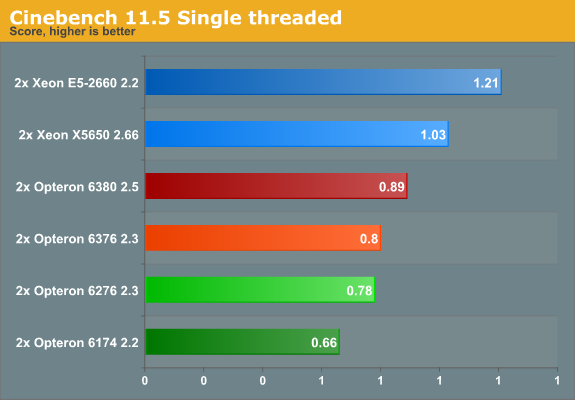 Cinebench achieves an IPC between 1.4 and 1.8 and is mostly dominated by SSE2 code. The new Opteron is clock-for-clock about 3% more efficient. Let's check out the multi-threaded score.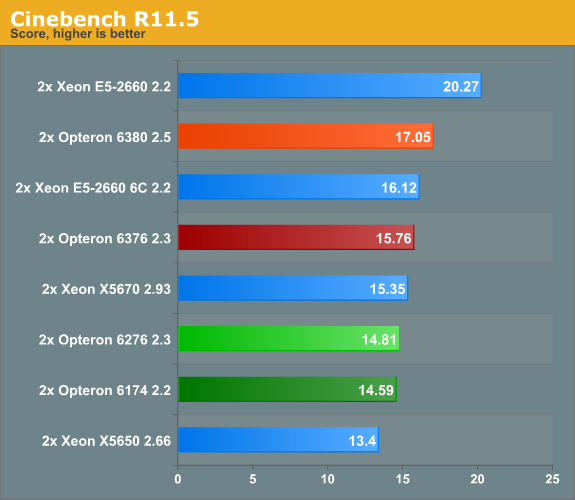 The Opteron 6300 is about 6% faster than its predecessor at the same clockspeed. People in the rendering market tend to go for the best and still affordable performance. A few hundred dollars more can easily be recouped if your rendering is finished earlier. This remains Intel territory.