Workstation Performance
While the PCMarks and some video encoding may favor an SSD-based system (though the 15K RPM Seagate Savvio in our review unit is no slouch), the SPEC workstation benchmarks should pretty aggressively favor Lenovo's solution as the NVIDIA Quadro 5000 and dual octalcore Xeons are the highest specced parts we've yet tested.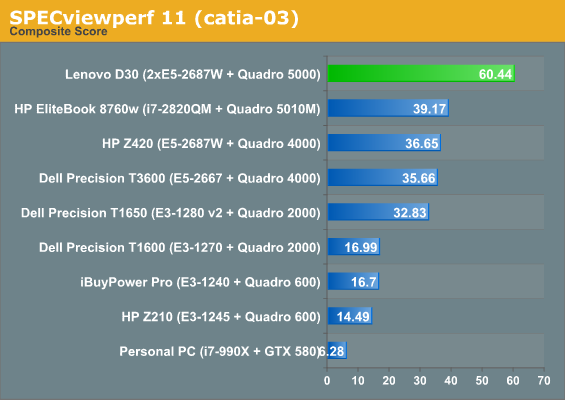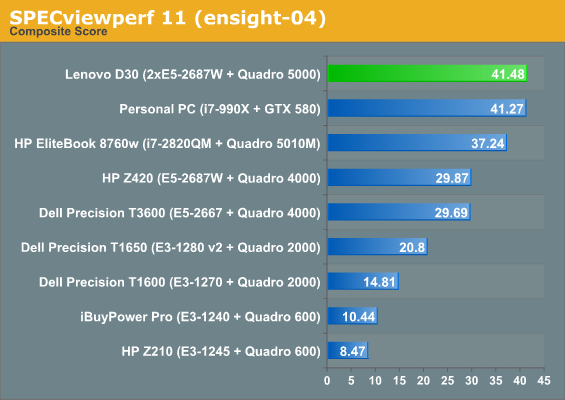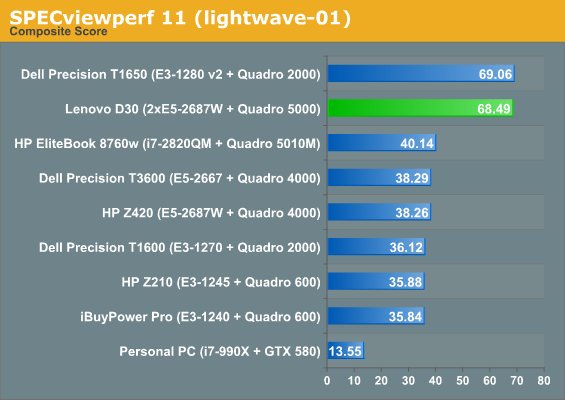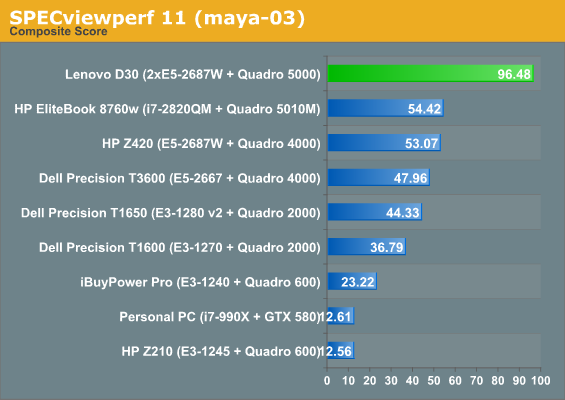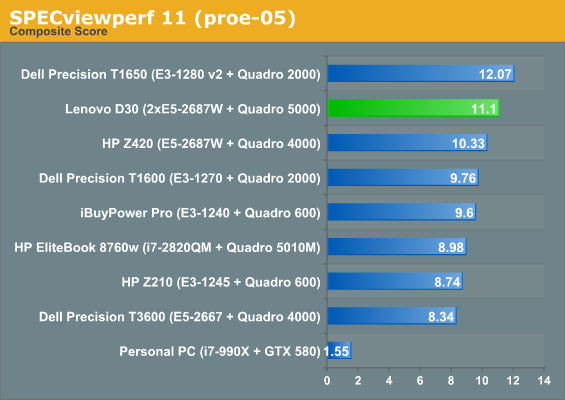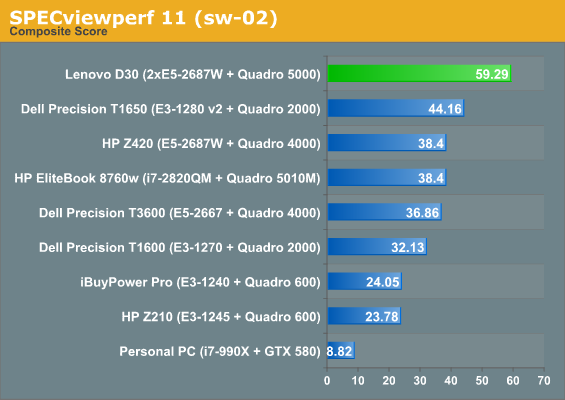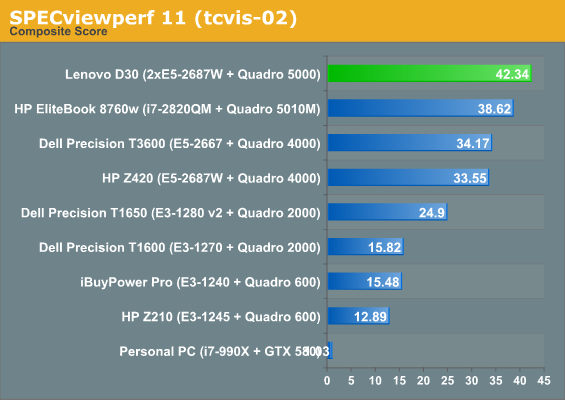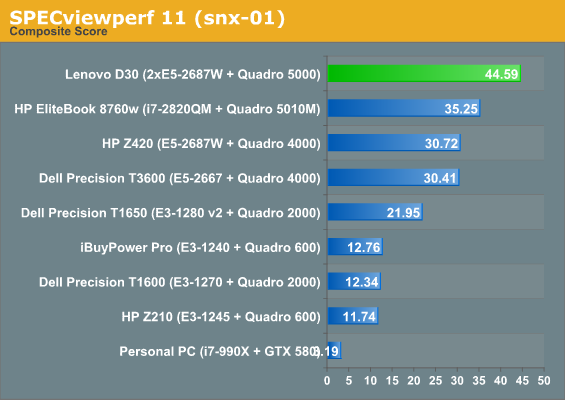 Any test the D30 doesn't win, it basically ties, and when it does win it often wins big. The tcvis-02 test seems to be workstation GPU dependent, and proe-05 and lightwave-01 both seem to favor the slightly faster top clock speed on the Xeon E3-1280 v2, which is able to take one core up to 4GHz; both benches are definitely banking on single-threaded performance as the major differentiator. The combination of 150W of GF100 GPU power and 300W of Xeon cores certainly gets the job done, though.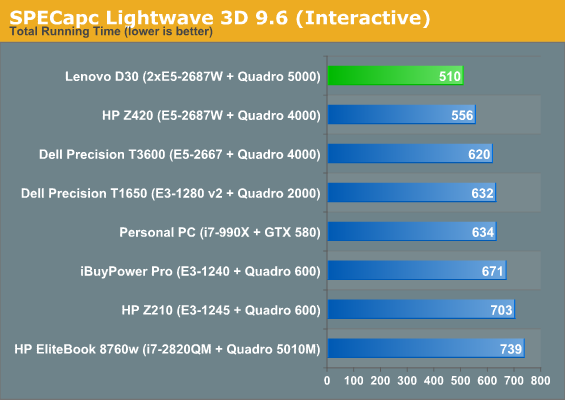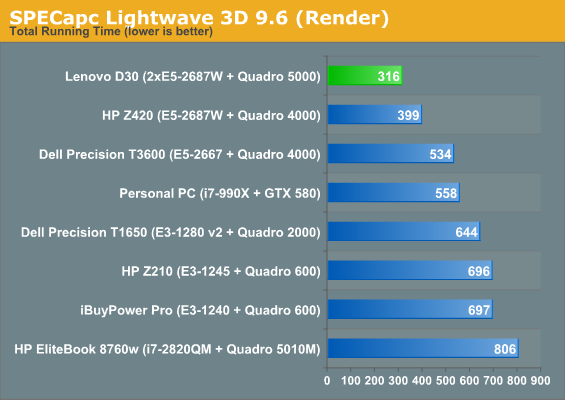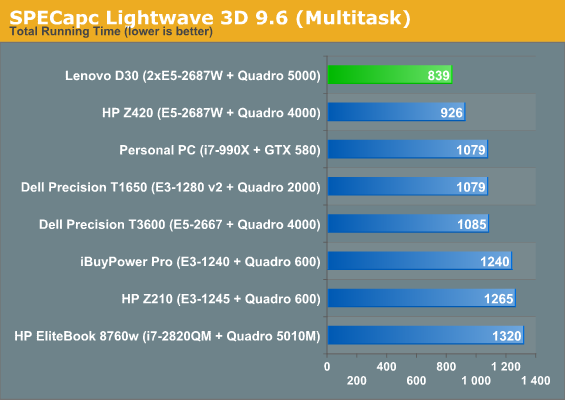 Interestingly, while SPECapc Lightwave definitely sees gains from the additional eight cores, they're a little more subdued. The D30 is definitely shaving whole minutes off of the running time compared to the Z420's single E5-2687W, but the extra cores just aren't as pronounced as they are in some of the SPECviewperf tests.