We had the chance to briefly visit Stampede, the first Supercomputer based upon the Xeon Phi. This is one of the supercomputers at the Texas Advanced Computing Center (TACC).
Stampede consist of 6400 PowerEdge C8220X and C8220 server Sleds. Typically these servers contain two octal core Xeon E5s, 32 GB of RAM and one GPU/MIC.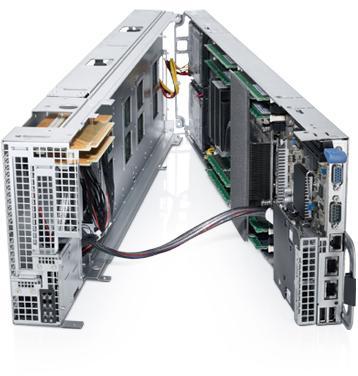 Eight of those server sleds find a home inside the C8000 4U Chassis, together with two power sleds.
Dual ported Mellanox ConnectX with FDR infiniband interfaces connects all those servers together to form one large supercomputer. In each rack you can find on 8 C8000s on average.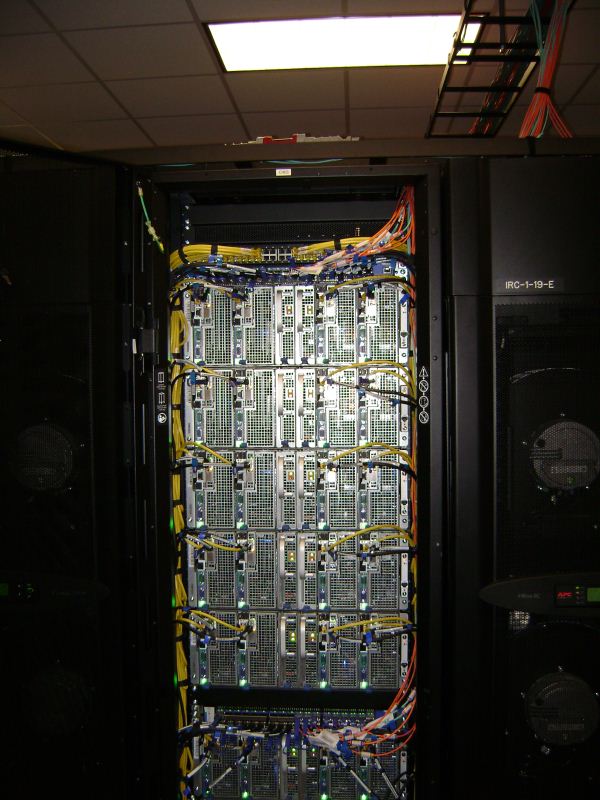 Connect 200 racks together and you get the Stampede supercomputer: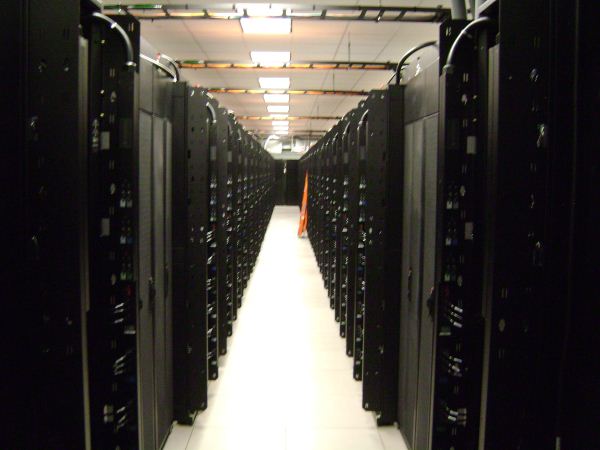 The Xeon E5s deliver two Petaflops at the moment. When all Xeon Phi are in place, an additional 8 Petaflops will be available to researchers on Stampede.
Intel Xeon Phi is not a standalone replacement to a GPU. For example, the Xeon Phi has no texture units. As a result remote visualization is done by 128 NVIDIA Tesla K20 GPUs. The rest of the supercomputer: 272 TB total memory and 14PB of disk storage. The complete supercomputer and the necessary cooling will require up to 6 megawatts of power.