WiFi Performance
The mini uses the same Broadcom BCM4334 WiFi controller as the iPhone 5. The WiFi stack supports dual-band 802.11n as well as fallback to 802.11b/g.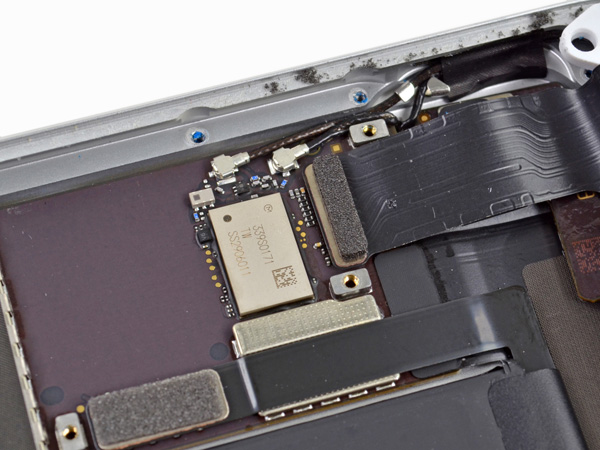 iPad mini WiFi controller - image courtesy iFixit
Since the mini uses the same WiFi stack as the iPhone 5, you get support for 40MHz channels on 5GHz networks (20MHz on 2.4GHz). The maximum PHY rate supported is 72Mbps on 2.4GHz and a whopping 150Mbps on 5GHz.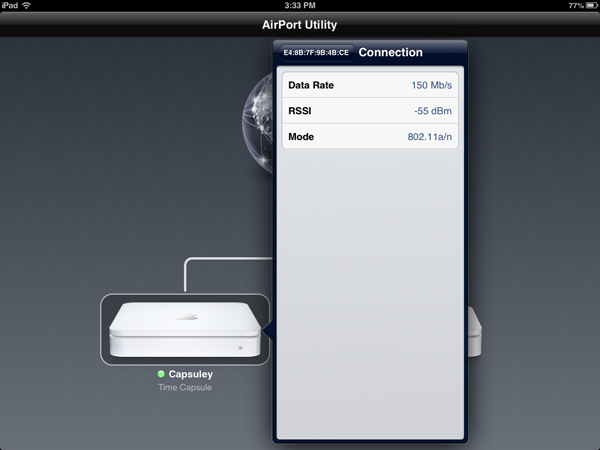 In terms of actual performance, this works out to be a maximum of just under 100Mbps on a 5GHz network with 40MHz channels. In practice I wasn't able to get higher than 91Mbps, although Brian managed a very nice 95.7Mbps on the iPhone 5 in his tests. On average I pulled nearly 78Mbps on the mini on a 5GHz network. Move down to 2.4GHz and performance is cut roughly in half (peak performance is around 41Mbps).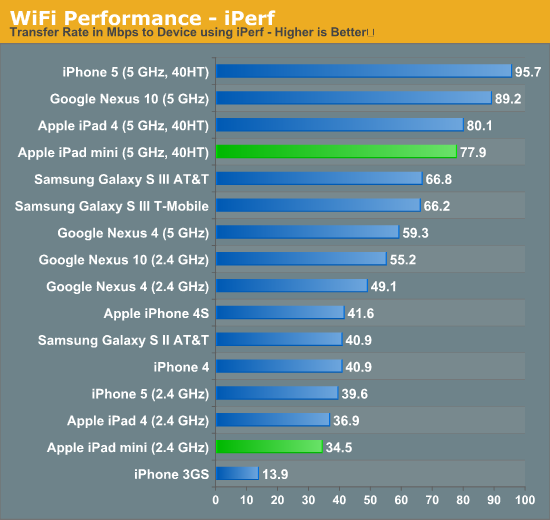 I didn't have any issues with WiFi reception or performance in my testing of the iPad mini. The only complaint I really have at this point is I would love to see more intelligence when it comes to switching between multiple known APs of varying signal strengths. This is a problem on pretty much all devices I play with, they tend to want to stay on an existing network even if its performance drops significantly and there is another, better performing network that could be jumped to. I feel like some more intelligence in this department (testing nearby networks, looking for an ability to seamlessly switch and get better performance) would help mitigate a lot of the inevitable "hey my WiFi is broken" complaints we often see with a move to a new WiFi stack. You could also argue that we just need better designed WiFi deployments.