Flash acceleration has traditionally worked without issues in AMD and NVIDIA drivers, unlike Intel. Intel and Adobe got it right with Ivy Bridge. Fortunately, things look good with Trinity too. As the screenshot below indicates, we have full GPU acceleration for both decoding and rendering. AMD's System Monitor shows how the CPU and GPU resources are balanced when playing H.264 Flash videos.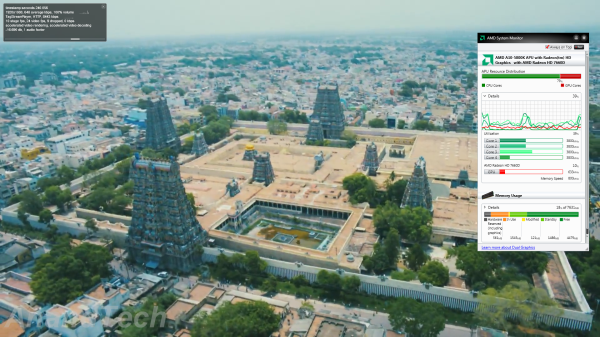 Netflix streaming, on the other hand, uses Microsoft's Silverlight technology. Unlike Flash, hardware acceleration for the video decode process is not controlled by the user. It is up to the server side code to attempt GPU acceleration. Thankfully, Netflix does try to take advantage of the GPU's capabilities.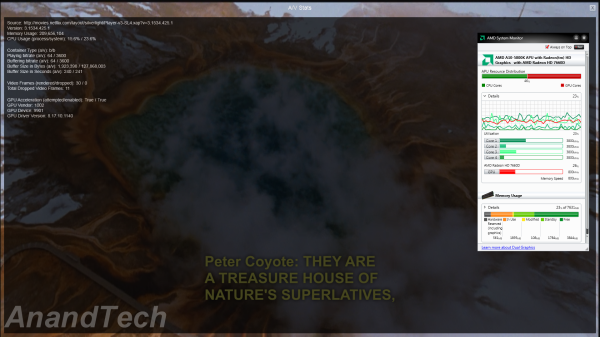 This is evident from the A/V stats recorded while streaming a Netflix HD video at the maximum possible bitrate of 3.7 Mbps. The high GPU usage in the AMD System Monitor also points to hardware acceleration being utilized.
One point which deserves mention here is that Flash and Silverlight acceleration works without hiccups here, unlike what we saw in the Brazos-based machines (where the CPU was too weak despite the availability of hardware acceleration through the GPU).