Noise and Thermal Testing, IGP
Ordinarily I have a pretty clear idea of what I expect from an enclosure, but with the Thermaltake Armor A30 I honestly had no idea how I expected it to perform. The trio of small fans (two 60mm and one 90mm) without any kind of fan control led me to believe this case would actually be incredibly loud, but I wasn't sure if airflow was going to work out since the arrangement of fans felt strangely haphazard. As it turns out, for all of their foibles in assembly, Thermaltake definitely got the cooling right.
The A30 was tested with an ambient temperature of about 24C.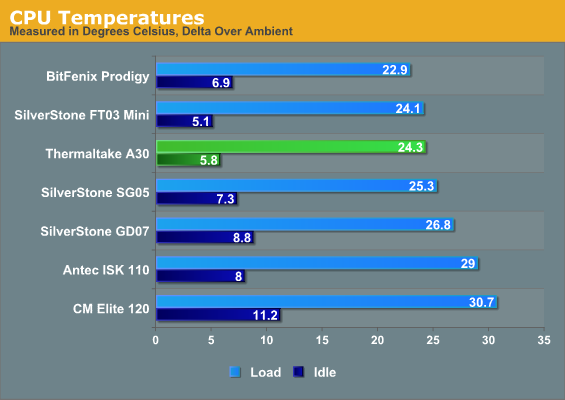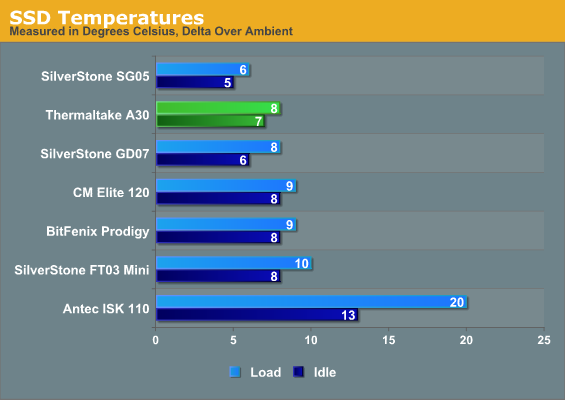 The A30's thermals are basically competitive with the best of the other cases at our relatively unstressful stock settings. The CPU temperatures are actually pretty impressive; I was expecting the heatsink's fan to be competing with the intake fan on the PSU for air, but that turned out not to be the case.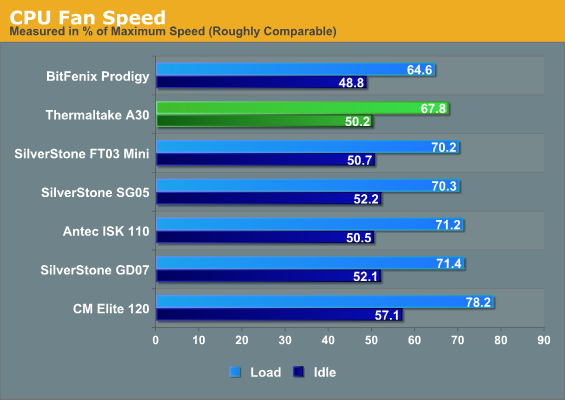 Fan speed on the CPU's heatsink was also very competitive, with only BitFenix's Prodigy besting it and not by a particularly significant amount.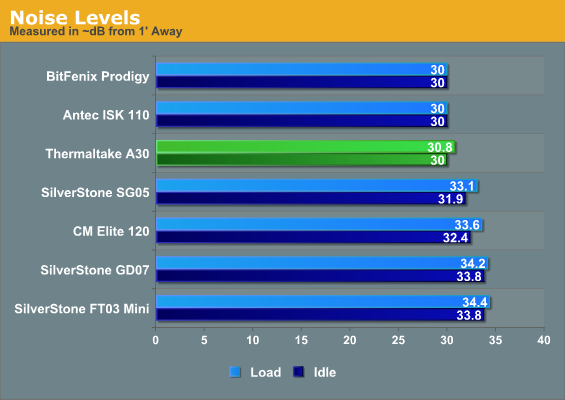 Honestly this is what impressed me about the A30. Despite having three tiny fans, the A30 is able to run with impressively low noise levels. The A30 is a hair over the noise floor of the sound meter under load, and certainly tolerable.