Synthetics
As always we'll also take a quick look at synthetic performance to see if NVIDIA's core configuration has had any impact on basis performance metrics. We're expecting to see performance very close to the GTX 660 Ti, due to its nearly identical ROP/L2/memory configuration. We'll start with 3DMark Vantage's Pixel Fill test.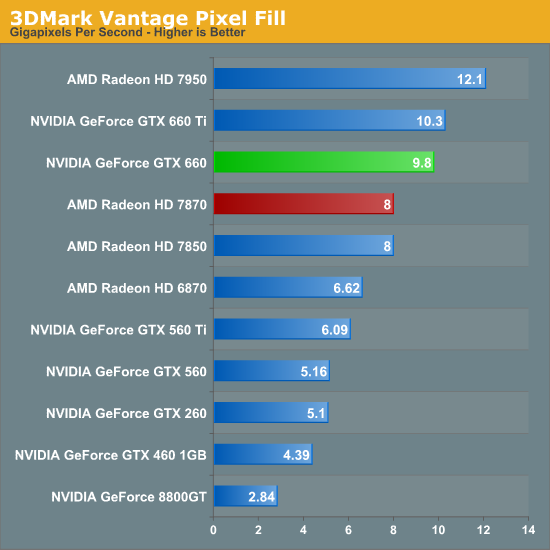 3DMark Vantage's pixel fill test likes memory bandwidth and ROP performance in that order, which makes these results a bit odd. With identical memory bandwidth between them we'd expect the GTX 660 and GTX 660 Ti to at least be tied here, if not a slight lead for the GTX 660 thanks to its higher ROP performance. Instead the GTX 660 trails the GTX 660 Ti by a slight amount, an outcome we can't explain at this time.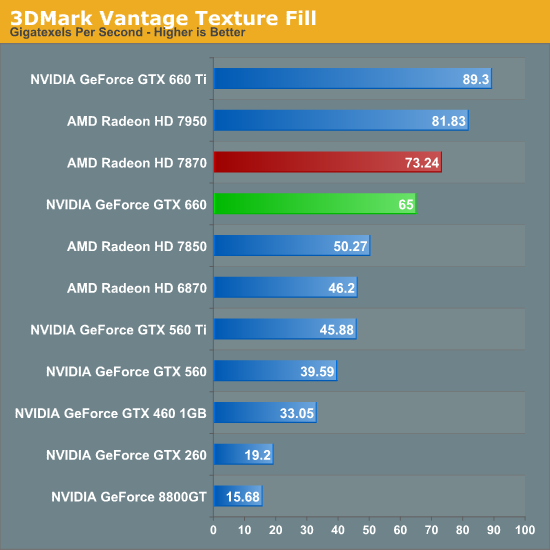 Our texture fillrate benchmark on the other hand sees a large gap between the GTX 660 and GTX 660 Ti, which is what we would expect from the loss of SMXes.
Our third theoretical test is the set of settings we use with Microsoft's Detail Tessellation sample program out of the DX11 SDK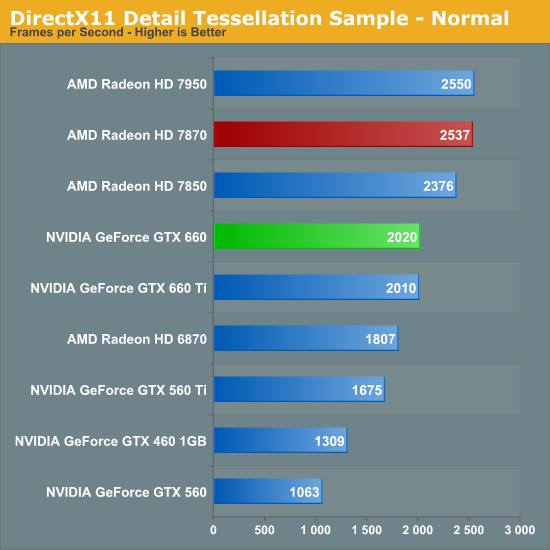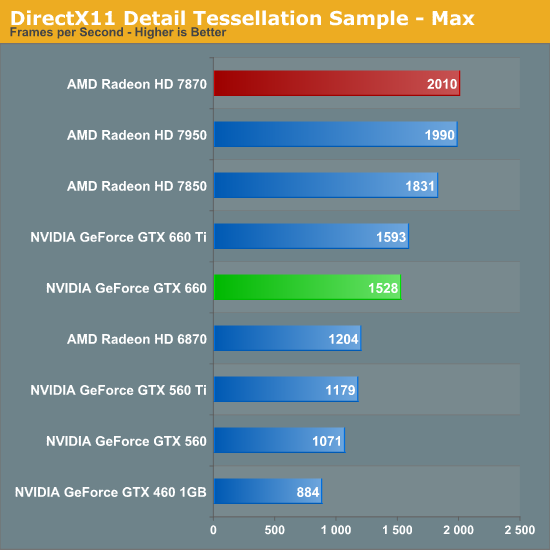 Despite the loss of SMXes (and thereby Polymorph engines), our tessellation benchmarks don't show any kind of significant difference between the GTX 660 and GTX 660 Ti. We've been finding this benchmark to be surprisingly sensitive to ROP performance and memory bandwidth on Kepler, and these results back that finding.
Our final theoretical test is Unigine Heaven 2.5, a benchmark that straddles the line between a synthetic benchmark and a real-world benchmark as the engine is licensed but no notable DX11 games have been produced using it yet.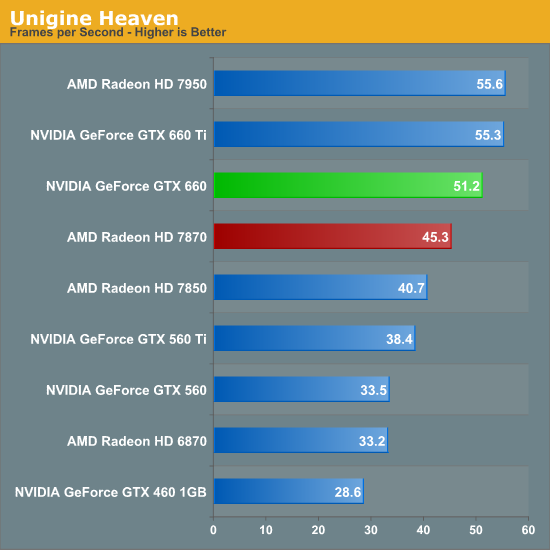 Despite its advanced nature, Heaven isn't particularly sensitive to the loss of shader and texturing performance, as signified by the performance loss of less than 10% for the GTX 660.