Portal 2, Battlefield 3, Starcraft II, Skyrim, Civilization V, & Compute
Moving on to the back-half of our benchmarks, these are the games that the Kepler architecture traditionally excels at. Hopefully this means we'll get to see the GTX 680 Classified spread its wings a bit more here.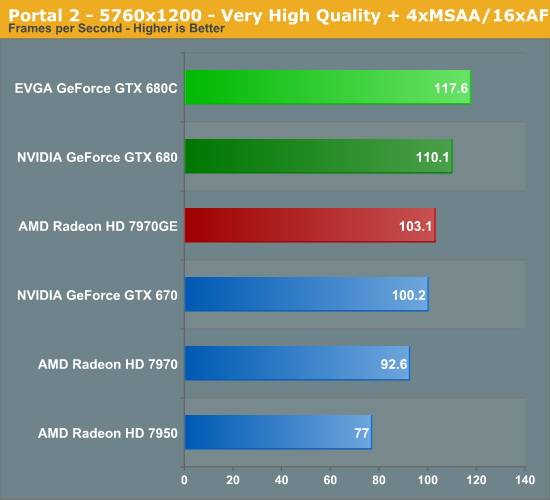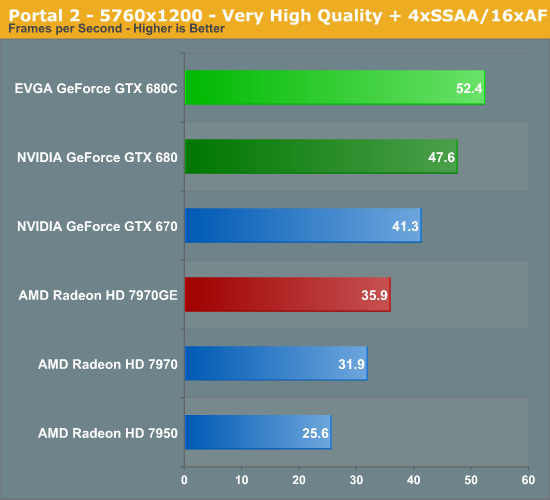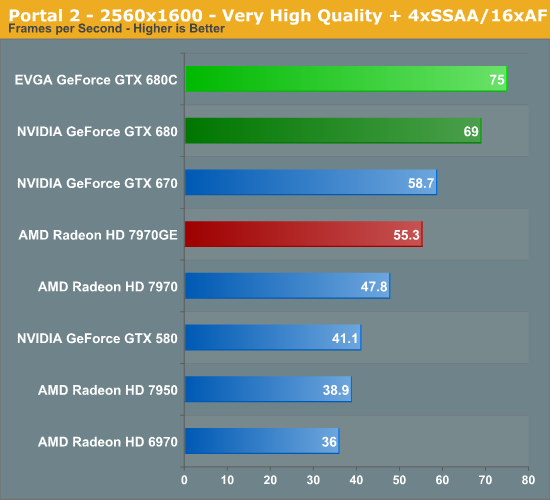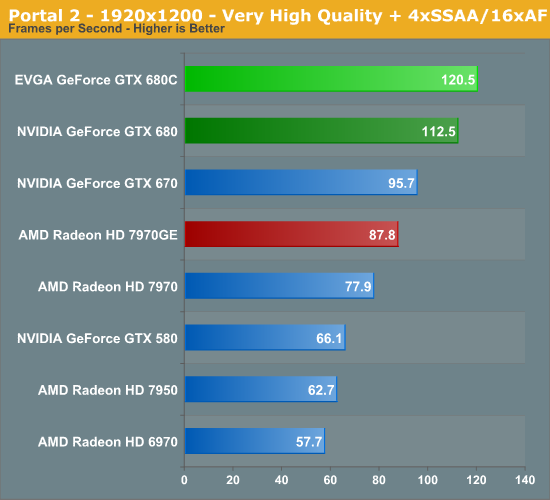 Given how much of an emphasis SSAA puts on GPU performance it comes as no great surprise that the GTX 680 Classified does fairly well here, picking up an additional 9-10% compared to the reference GTX 680. At 52.4fps it's just shy of what would be needed to smoothly play Portal 2 at 5670x1200 with SSAA.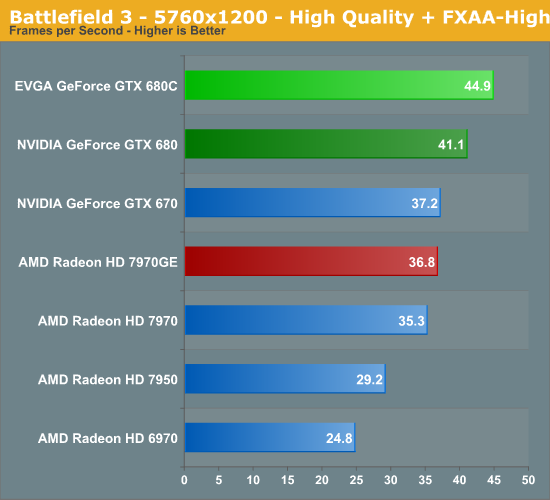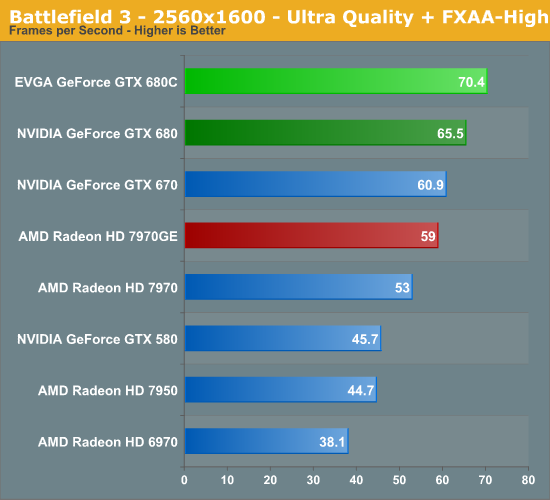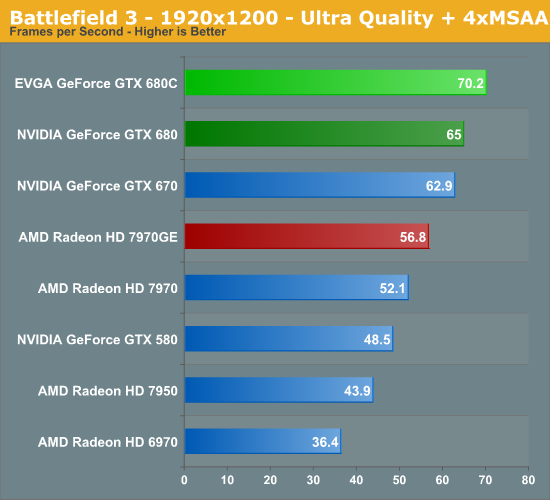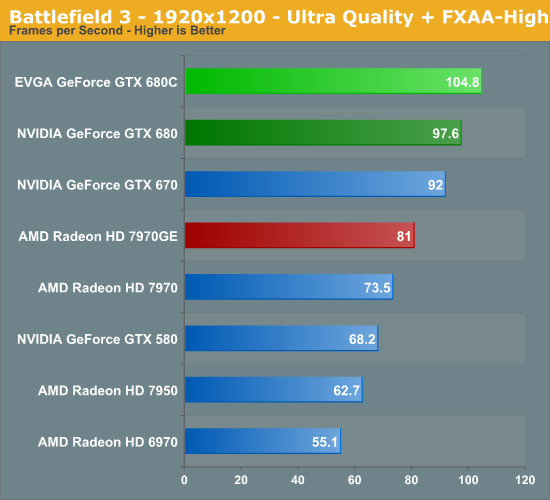 Meanwhile its gains in BF3 are tempered somewhat, only picking up 7% at 2560. Though this is still enough to push it past 70fps. 1920 resolution gamers looking for a 120fps experience will also see some improvement, but it's still not enough to average 120fps on a single card.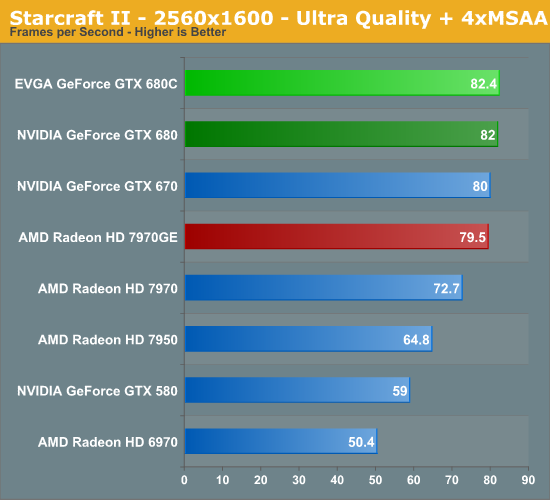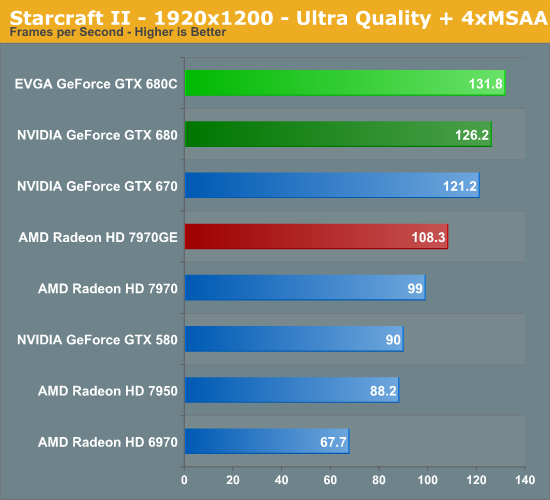 Oddly our SC2 framerates are almost flat. SC2 is most often CPU bound so that does come into play to some degree, but we would have expected a bit of a gain at 2560 given the 4% gain at 1920.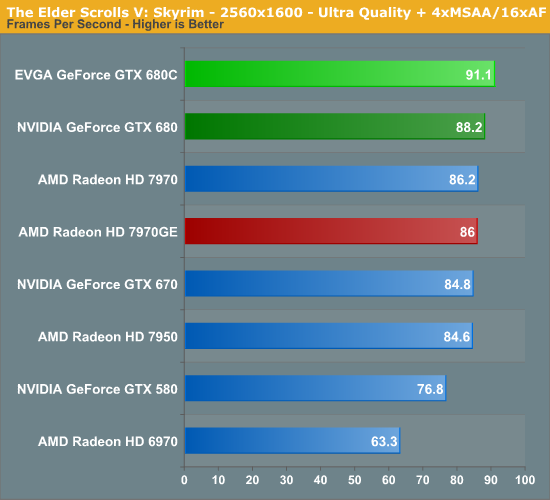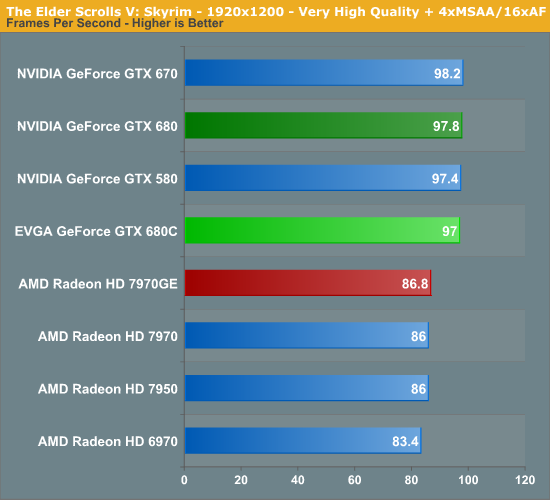 However the typically CPU-bound Skyrim actuals eeks out a small 3% performance improvement at 2560. Still, even a reference GTX 680 is overkill for Skyrim without 3rd part modifications.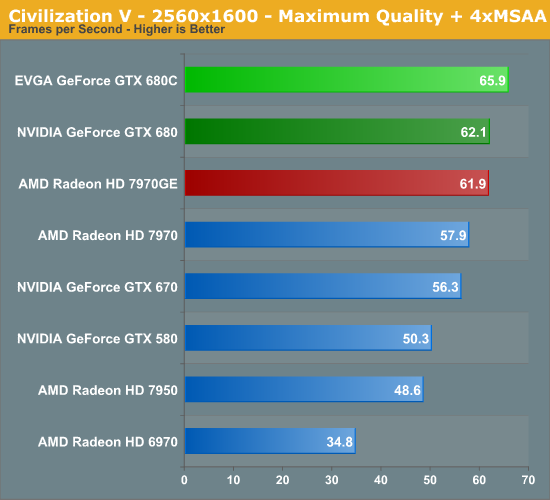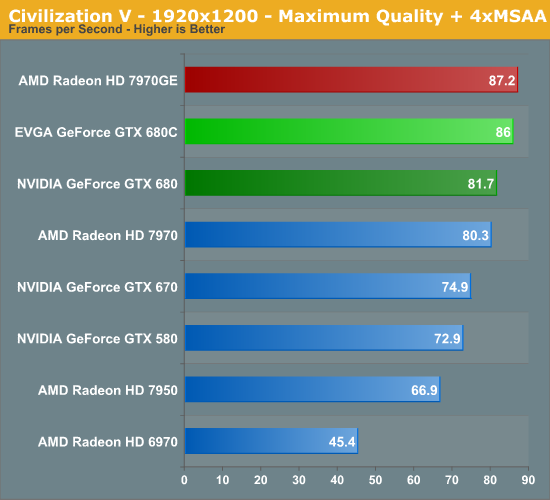 Finally, Civilization V sees some performance improvements, but again it's less than the full force of the factory GPU overclock. 6% at 2560 will be all that the GTX 680 Classified can do.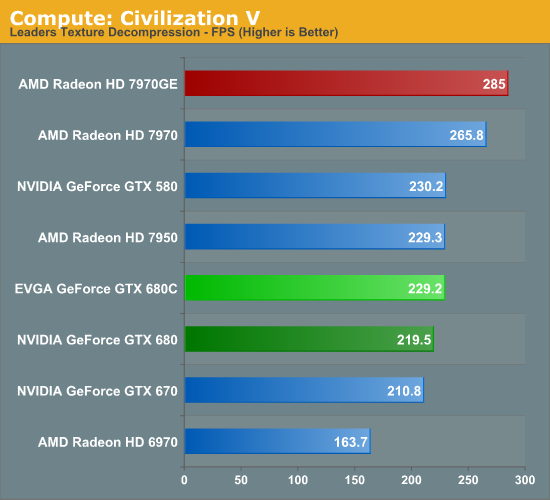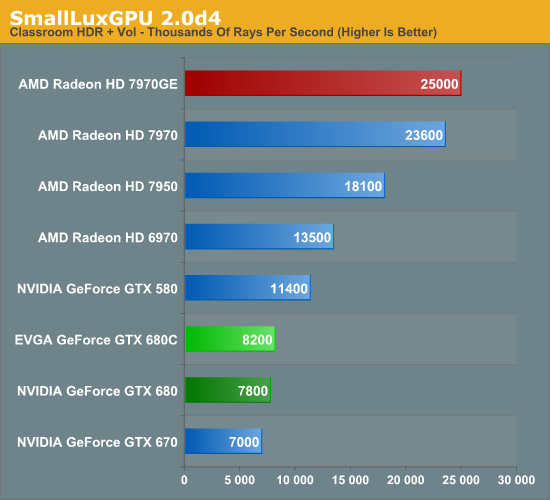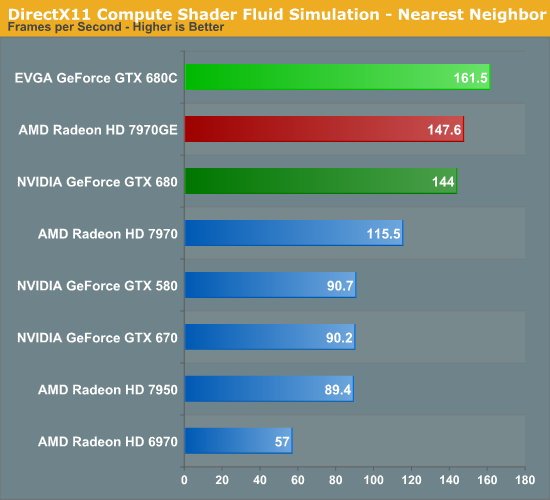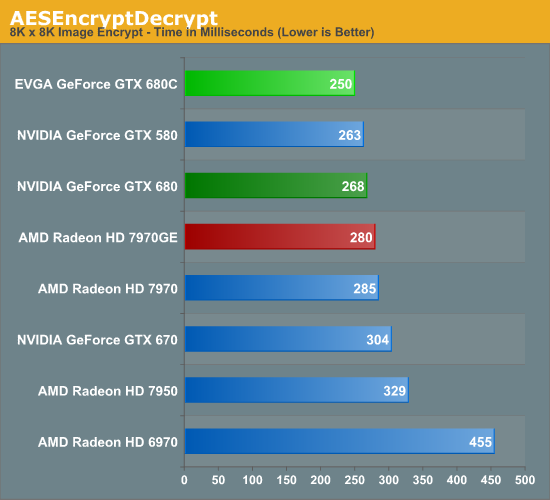 Moving on to compute quickly, since most compute tasks are GPU-bound the factory overclock does help to some degree. The Radeon HD 7970GE is still more than a potent adversary though.