Crysis, Metro, DiRT 3, Shogun 2, & Batman
Since the GTX 680 Classified doesn't bring anything new to the table architecturally, we'll keep our commentary on its stock performance brief. At stock it's much like any other overclocked GTX 680 (factory or otherwise), with the only real room for differentiation being the greater amount of RAM and the higher power target. In practice the greater amount of RAM doesn't make much of a difference in our single-GPU tests, as that much RAM is far more beneficial for the ultra-high resolutions of multi-monitor gaming, at which point you're going to need a second card to provide the necessary horsepower.
The higher default power target on the other hand is quite interesting. The GTX 680 Classified will hit its top boost bin almost all of the time thanks to the generous power target, something the reference GTX 680 can have trouble with even at stock. So although reference cards can be overclocked to this level, it doesn't necessarily mean they'll match the GTX 680 Classified's boost clocks in that state.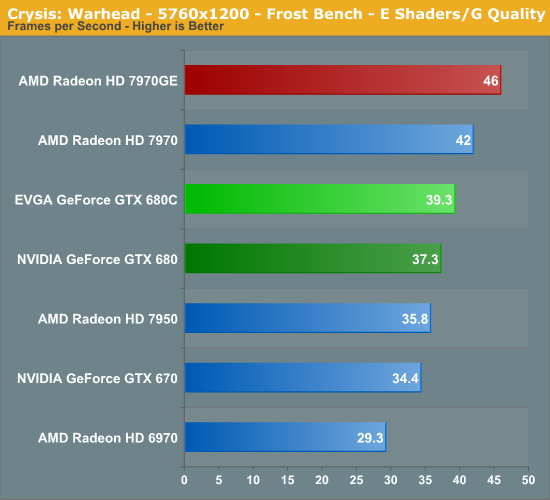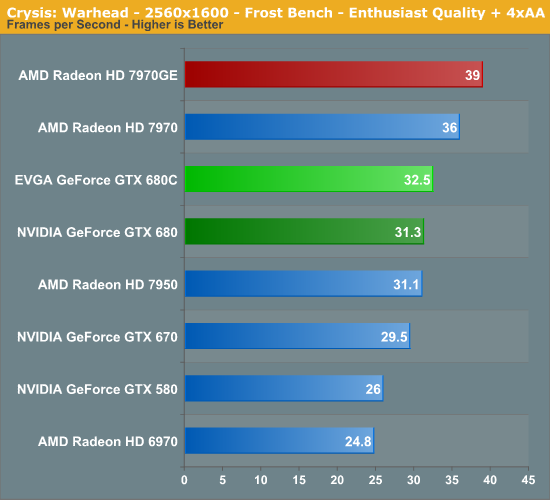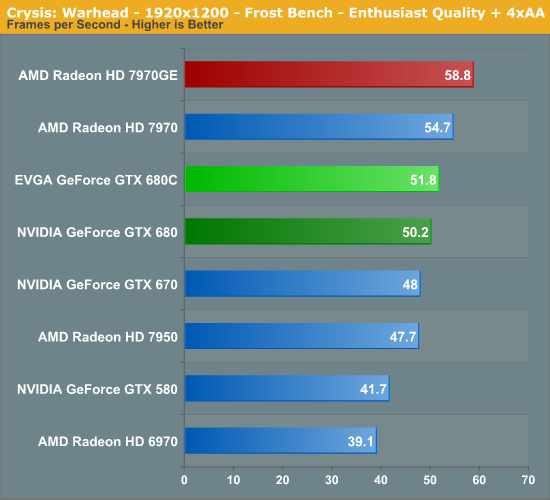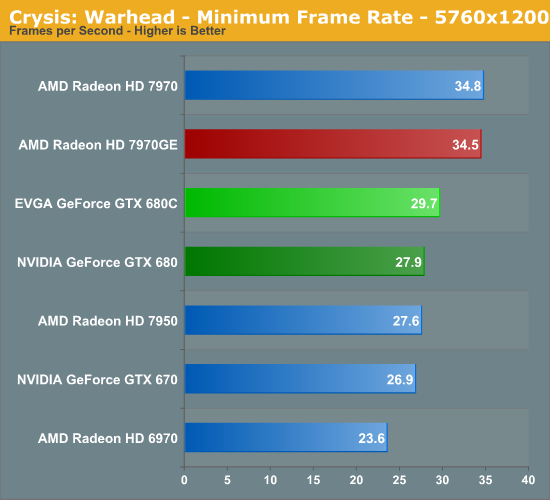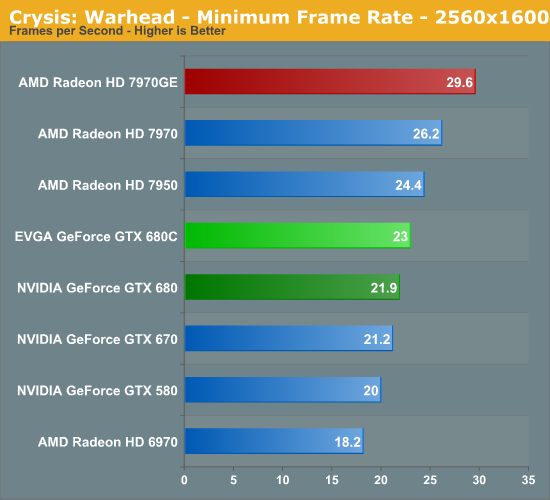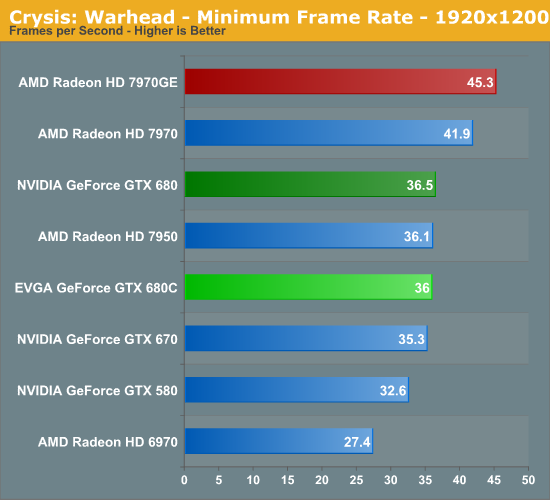 Starting off as always in Crysis, there's actually not much to see. Since the reference GTX 680 is already memory bandwidth limited here and since the GTX 680 Classified doesn't have a memory overclock, the factory core overclock does very little for its performance here.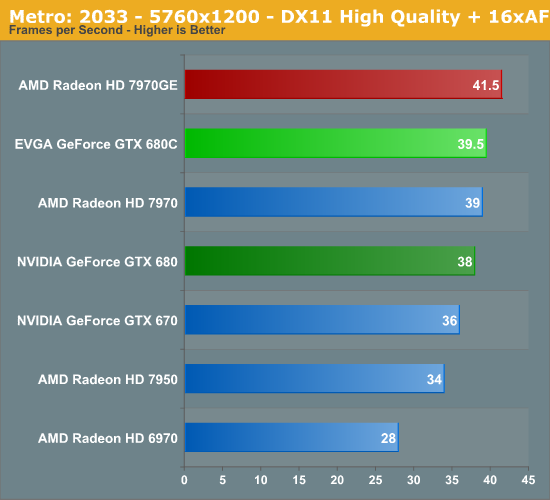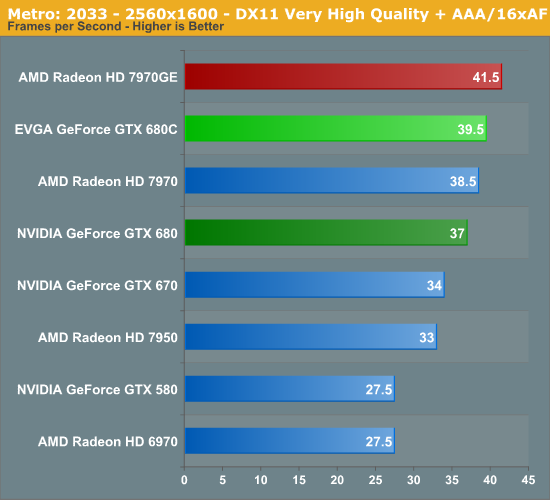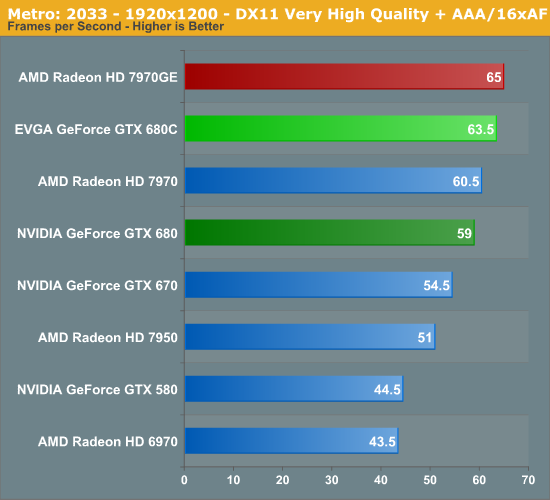 Metro isn't a title that we've previously considered to be memory bandwidth limited, but given its GPU-crushing nature like Crysis (and the fact that the 7970GE does so well here), maybe we should take that into consideration. The GTX 680C picks up 7% here at 2560, which is decent but it's less than what the factory overclock can provide when the GPU can fully stretch its legs.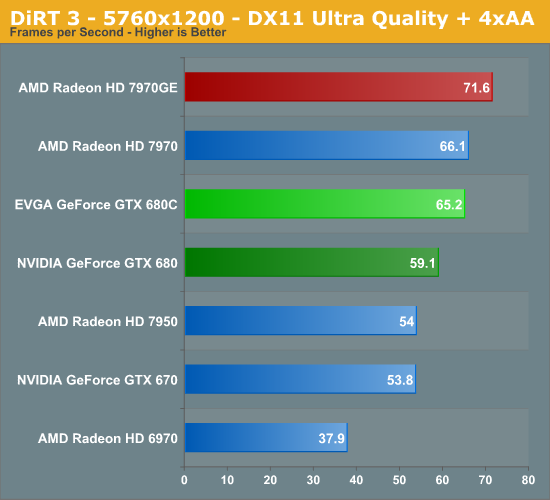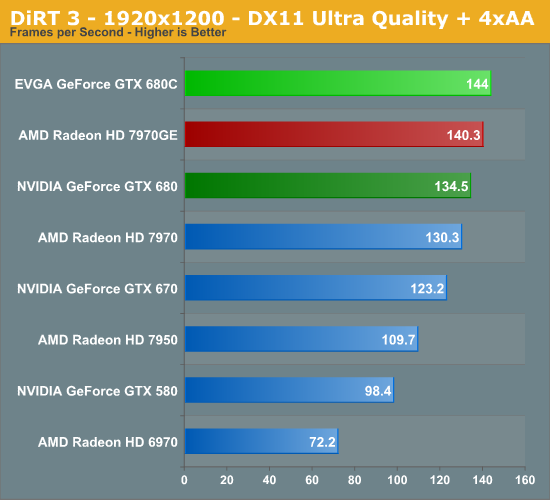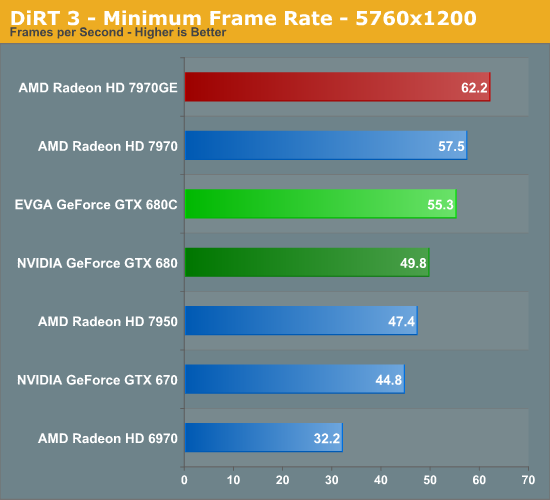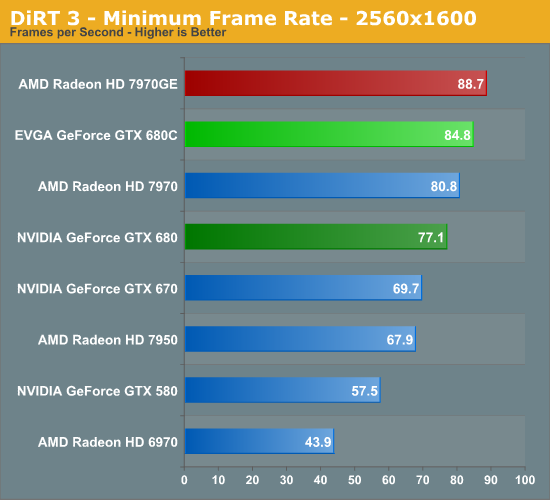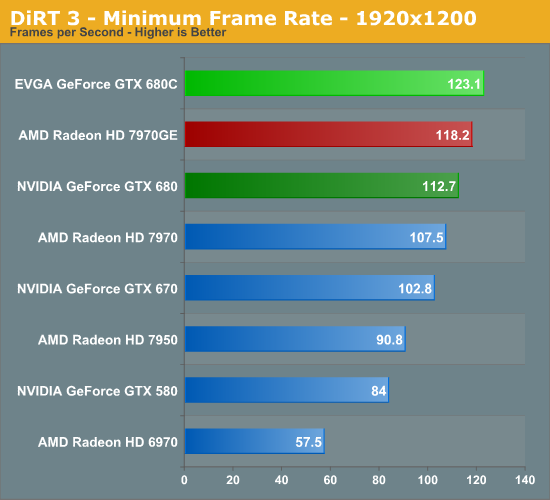 Now when the GTX 680 Classified can stretch its legs in a GPU-bound situation, we see the full impact of that factory overclock. With DiRT 3 it picks up the full 10% performance improvement the factory overclock is capable of providing.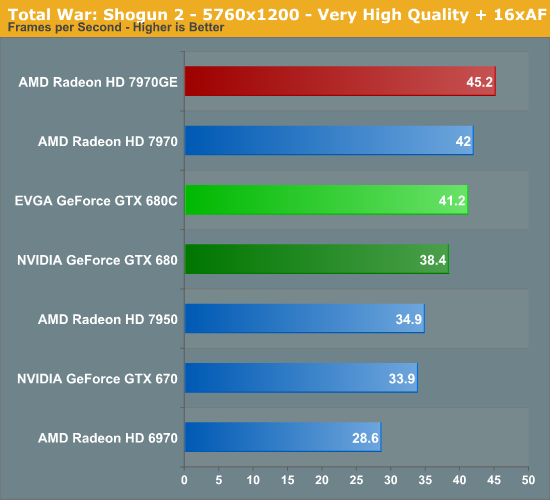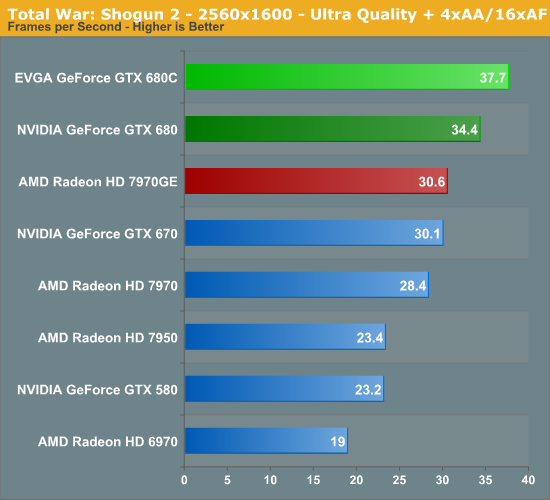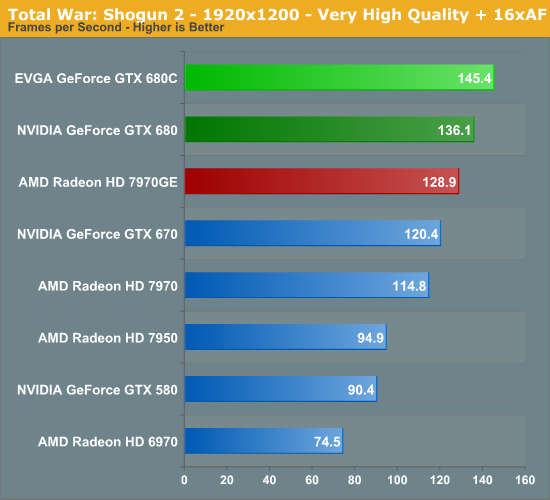 Things also look good with Shogun 2 at 2560, with another 10% gain. On the other hand 5760 only picks up 7%.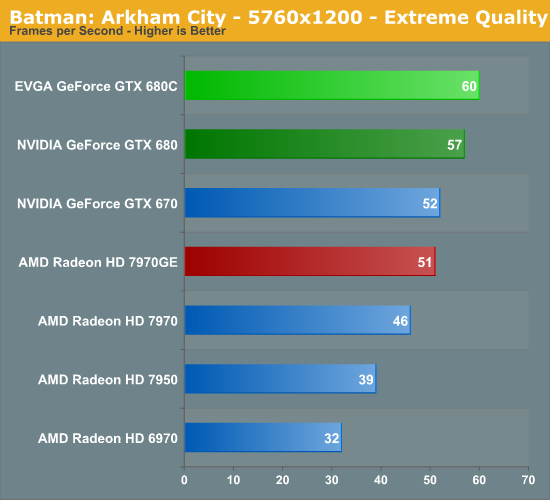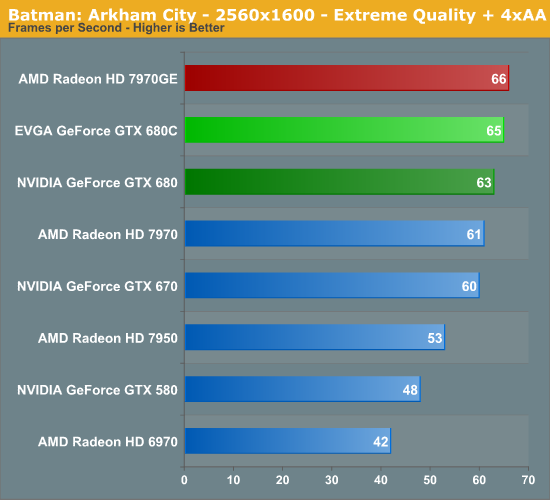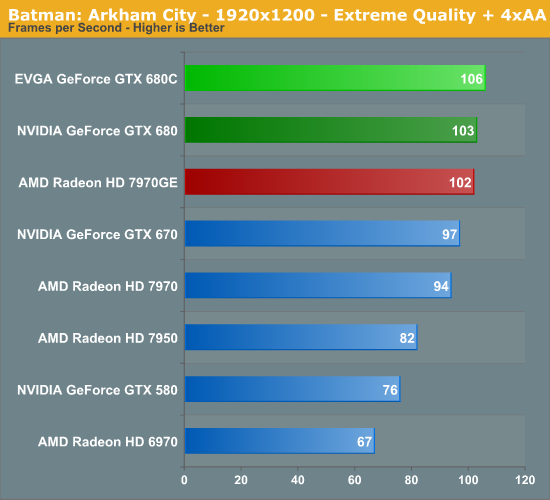 Batman on the other hand doesn't do the GTX 680 Classified any favors, which is a bit odd. 3-5% just isn't what you expect here, since there's no real evidence that the game is CPU or memory bandwidth bottlenecked.