Google just announced its first Nexus tablet, the Nexus 7. The specs are pretty much what we expected, including a 1280x800 LCD display, Tegra 3 SoC (probably T30L, we're clarifying on clocks). No word on RAM yet but we'll find out shortly - ed. it's 1 GB. Other features include a front facing camera, and all the requisite Bluetooth and WiFi connectivity. The Nexus 7 runs Android 4.1 Jelly Bean which was just announced this morning.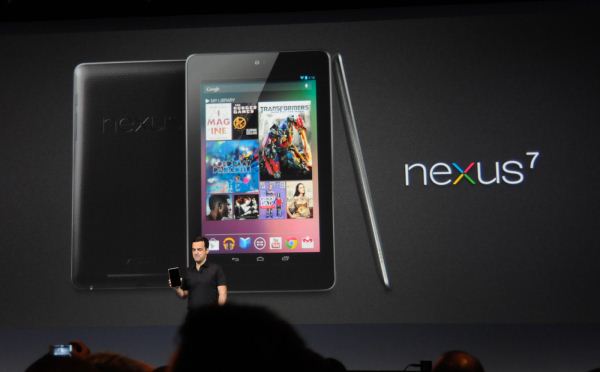 Pricing for the Nexus 7 is $199 with a $25 credit for the Google Play store, along with a number of free titles from the market. The Nexus 7 will ship mid-July.
Update: Google just made the Nexus 7 play store device page, and product page live as well. Pricing is that rumored $199 for 8 GB, and $249 for 16 GB. There are a few more details here, including that 1 GB RAM, details about size, battery capacity, and mass, but no Tegra 3 clocks.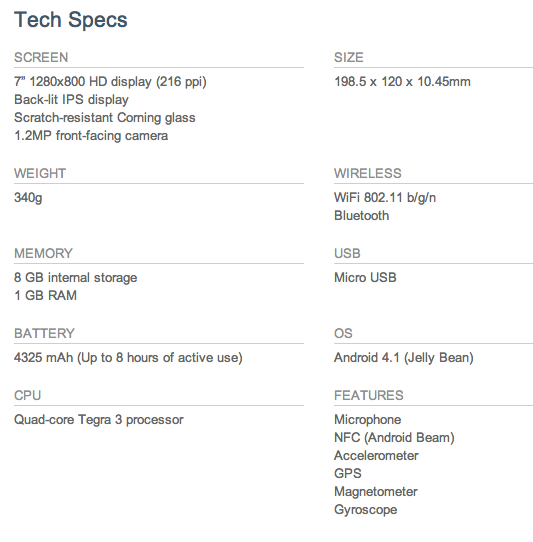 There are a number of Nexus 7 accessories posted as well, including a dark grey cover and charger.