Straight out of the box and set to 200 nits, the DS-277W offered pretty respectable performance with an average dE of only 6.46. Blues were the main issue, but the grayscale was pretty respectable without calibration, which is the most important aspect with the dE value.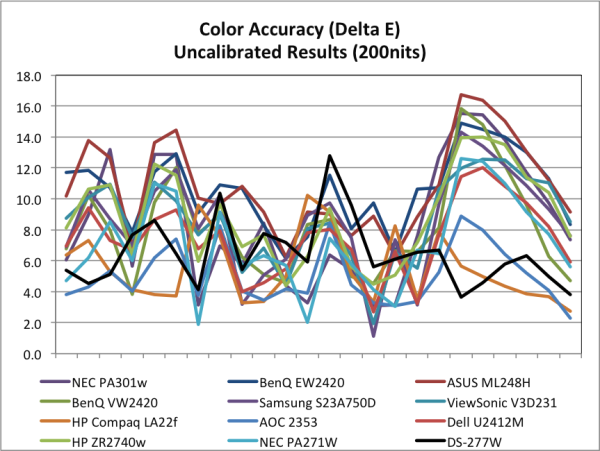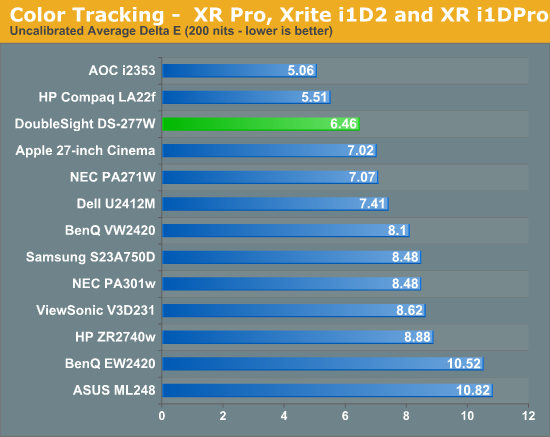 Once calibrated to D65 with 2.2 gamma, the dE drops way down to 1.5 on average. Amazingly this is in line with the more expensive NEC PA271W that I had just tested. The grayscale was nice and flat, and the only colors with an error over 3 were those shades of blue we always see having issues. So despite those huge issues with the brightness level, if you keep yourself at a happy medium light output level, you can get good color results out of the DS-277W.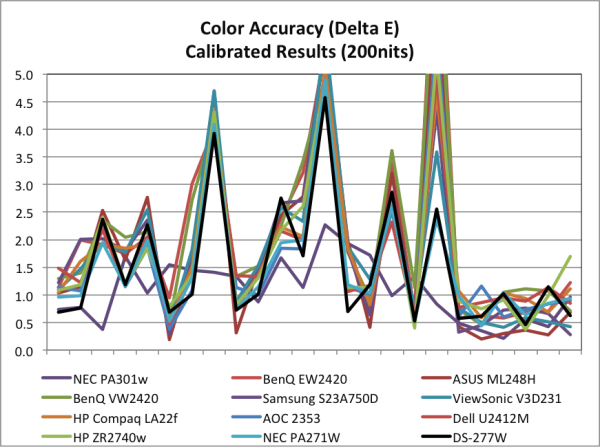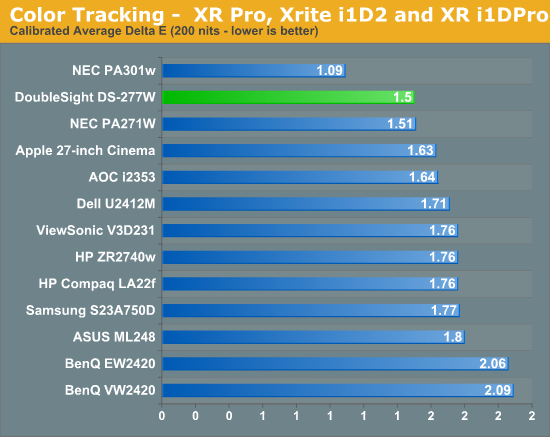 Median color error for 200 nits was the second-best that we have seen. Half of the colors have an error of 1 or less, rendering the difference totally invisible the eye, and a few poor colors are dragging the average way down. If you know what colors are causing this, this can be good as the grayscale and other colors will be accurate, you just need to know that blues will be more incorrect than other shades.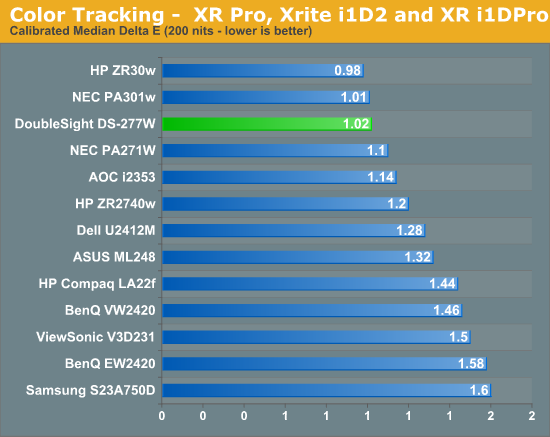 As mentioned on the brightness page, the lowest output level was 140 nits, which means the LUTs have to be adjusted down for reaching 100 nits of light output. This can be done, but shifting the levels to such a large degree can also lead to posterization, a lack of full dynamic range, and other issues with your output, and this is now video card dependant. Possibly because of this the 100 nits average dE rises up to over 2.0 from the 1.5 at 200 nits. Of course since this display only goes down to 140 nits, I would not recommend it for print work either, regardless of the dE value here.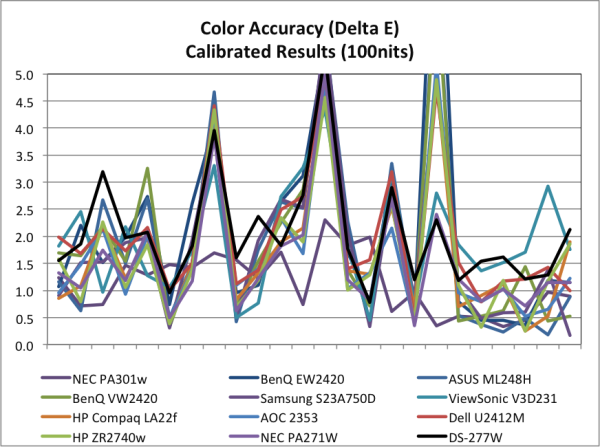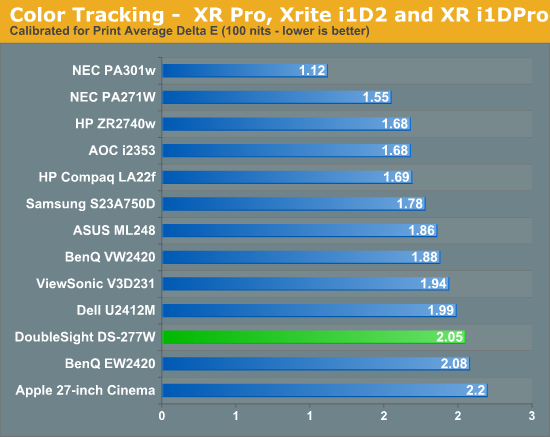 However, it does have a panel and backlighting system with a full AdobeRGB colorspace, and can display over 107% of the AdobeRGB standard. For editing images at 200 nits or so this will work well.