Noise and Thermal Testing, Dedicated GPU
With our dedicated GPU testing, I decided to mix things up a bit with the BitFenix Prodigy and put the screws to it a little more. BitFenix designed this case to be able to support high end gaming systems, so I tested it with the usual Zotac GeForce GTS 450 Eco; however, I also tested with the ASUS GeForce GTX 560 Ti we ordinarily use for full ATX enclosures.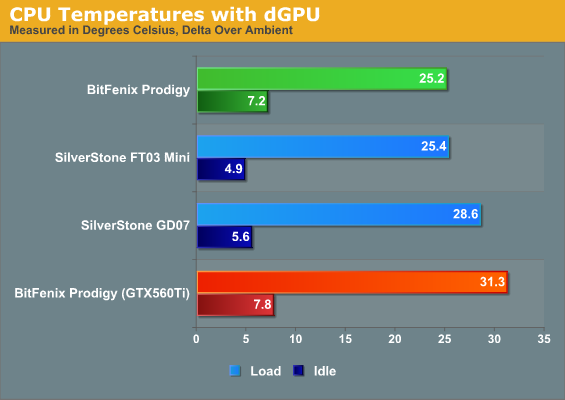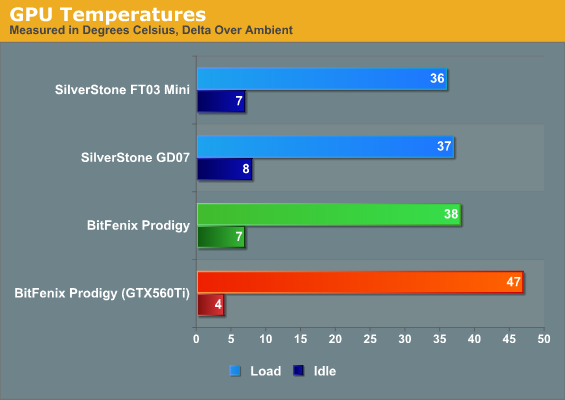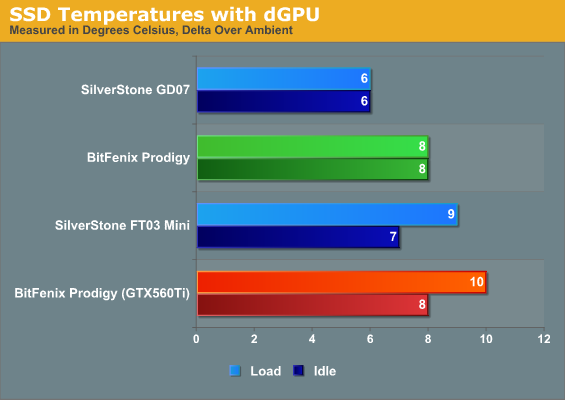 Thermals for the Prodigy are still quite good, but the 560 Ti does push it a little. Temperatures for the CPU go up substantially with the increased thermal load of the faster GeForce. Still, we're talking about the graphics card itself only hitting about 69C under load.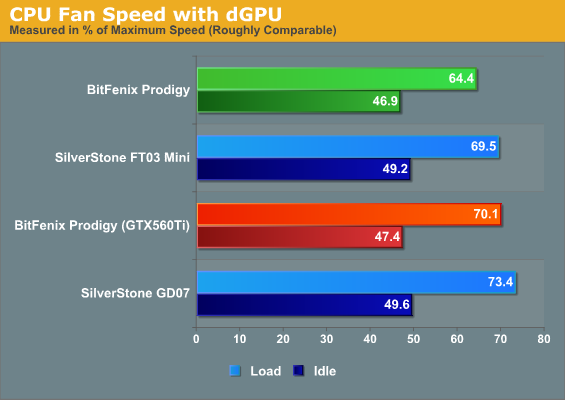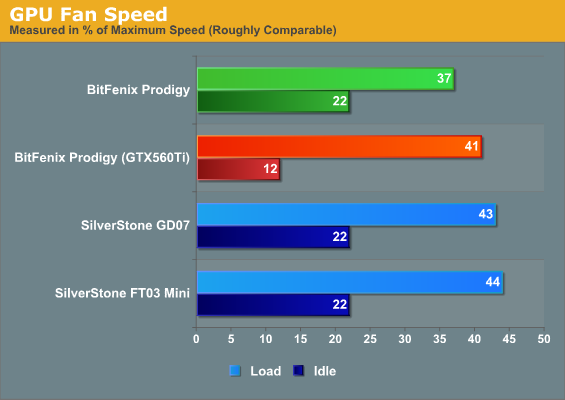 The fan speeds are still pretty good, though. It's reasonable to suggest there's a healthy amount of headroom in the Prodigy, just like it was designed for. Even though the GTX 560 Ti is raising temperatures across the board, the card itself isn't starving for air.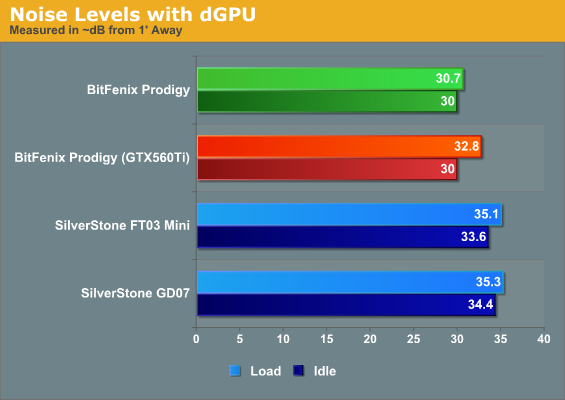 And here's the Prodigy's big win. Even with a substantially more powerful graphics card and having to contend with more heat, the Prodigy remains measurably--noticeably--quieter than the other mini-ITX cases we've tested. Thermal performance is competitive with the other cases, but BitFenix is able to do it all while generating less noise.