Certain words can convey many meanings. Luckily, for us, the word 'deluxe' has very few variations around a theme of being 'of a superior kind'. So when applied to a motherboard, such as the P8Z77-V Deluxe, we would expect a superior product. ASUS has kindly provided in kind.
Sweeping in at $275 is perhaps not the main price point for Z77, especially when there are motherboards that can run these processors for half the price. However, this is where the P8Z77-V excels - for your extra money, you get a plethora of enthusiast related features that a user would not dream of on a half-price product. Alongside the dual band WiFi, dual network controllers (one Intel, one Realtek), superior fan control and provision for a future Thunderbolt add-in card, we have the stalwarts of the ASUS arsenal, such as USB BIOS Flashback, Fan Xpert II, enhanced USB charging, USB 3.0 Boost, a well thought out BIOS and superior operating software.
ASUS clearly know the market, and they hire enthusiasts to help improve their product. On a recent trip to a UK iSeries LAN event, I was amazed at how many enthusiasts build their products as if price was not a concern - they want something that is good when they buy it, and something that will last for the next few generations. The Deluxe is a board that fits into this category very nicely.
The P8Z77-V Deluxe utilizes MultiCore Enhancement, a 'feature' on ASUS motherboards to boost multi-threaded performance. Combine this with what seem like a few tweaks native to the board and we have a product which single handedly takes the top position in almost every throughput benchmark we have, and comes near the top in ones that it does not.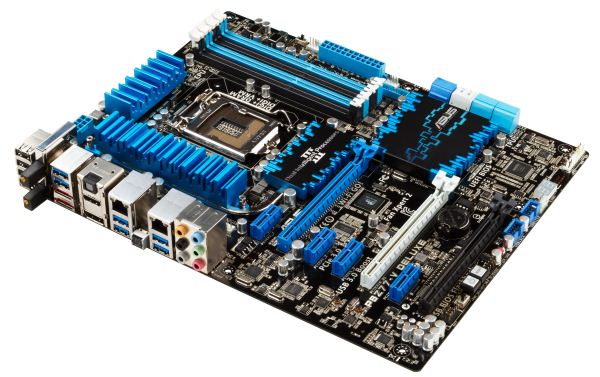 The only features directly missing seem to be those that add a significant cost on board (PCIe PLX chip for >2 GPUs, a premium sound solution), where instead we would normally see products specifically focused for them in that price bracket. Perhaps it would have been beneficial to include a USB 3.0 bracket in the box to sweeten the deal.
The main contenders for this board come from ASUS products themselves - the Z77 Sabertooth arguably offers more control and a larger warranty (the Deluxe still qualifies for North America ASUS Premium Service, as does the Sabertooth), or a ROG product that is focused towards gamers/overclockers. The ECS Z77H2-AX and Gigabyte G1. Sniper 3 (both part of future reviews) utilize the PCIe PLX chip for >2 GPUs.
As part of a long term, stable build, it is hard to put a foot wrong if you choose the P8Z77-V Deluxe. If ever there was a time to use the phrase 'you get what you pay for', then surely this is it. I had no issues during testing and it sailed through the benchmarks with top honors. I have no hesitation in awarding the P8Z77-V Deluxe with an AnandTech Editors Choice Silver Award.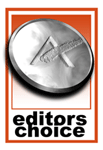 ASUS P8Z77-V Deluxe
Editors Choice Silver Award