Crysis: Warhead
Kicking things off as always is Crysis: Warhead. It's no longer the toughest game in our benchmark suite, but it's still a technically complex game that has proven to be a very consistent benchmark. Thus even four years since the release of the original Crysis, "but can it run Crysis?" is still an important question, and the answer continues to be "no." While we're closer than ever, full Enthusiast settings at a 60fps is still beyond the grasp of a single-GPU card.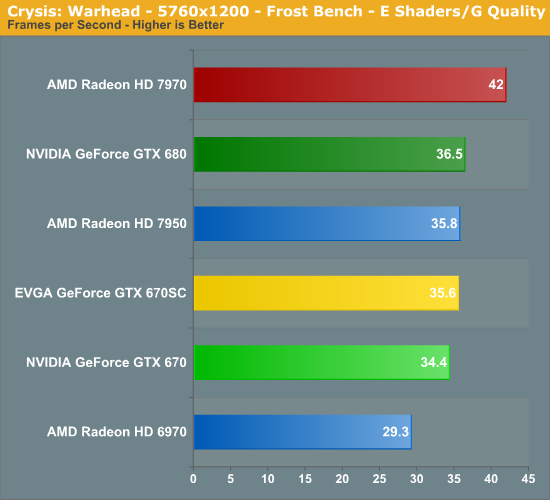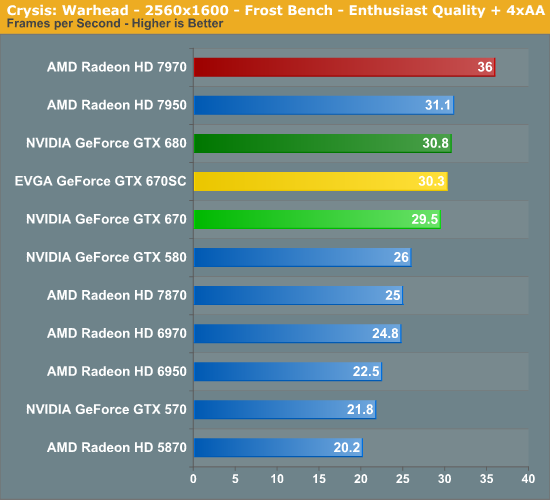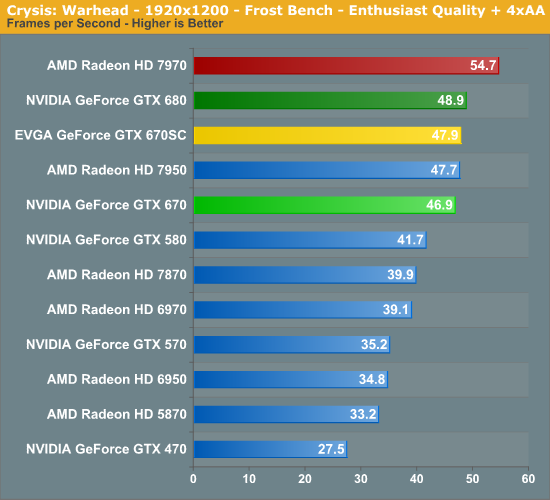 If GTX 680 had one weakness in particular it was Crysis, and that certainly hasn't changed with GTX 670. The good news is that the GTX 670 does relatively well compared to the GTX 680 because of its memory bandwidth – GK104 in general seems to be memory bandwidth constrained here – but that's where the good news ends. GTX 670 can't otherwise tie the Radeon HD 7950, let alone beat it or threaten the 7970.
Overall performance isn't particularly strong either. Given the price tag of the GTX 670 the most useful resolution is likely going to be 2560x1600, where the GTX 670 can't even cross 30fps at our enthusiast settings. Even 1920x1200 isn't looking particularly good. This is without a doubt the legitimate lowpoint of the GTX 670.
As for gamers looking to upgrade, the GTX 670 looks decent here compared to the GTX 570, but nothing fantastic. The memory bandwidth limitations mean that performance has only gained 33%, which isn't particularly great for an 18 month span.
Finally, EVGA's first performance here is decent, but nothing spectacular. Thanks to a combination of being TDP limited and Crysis's memory bandwidth limits, the GTX 670 Superclocked is at best 3% faster here.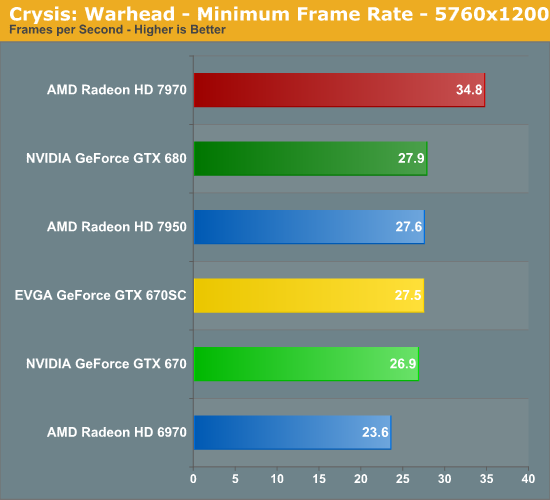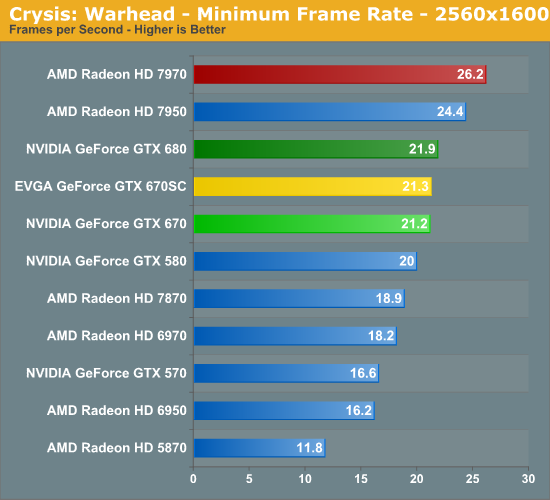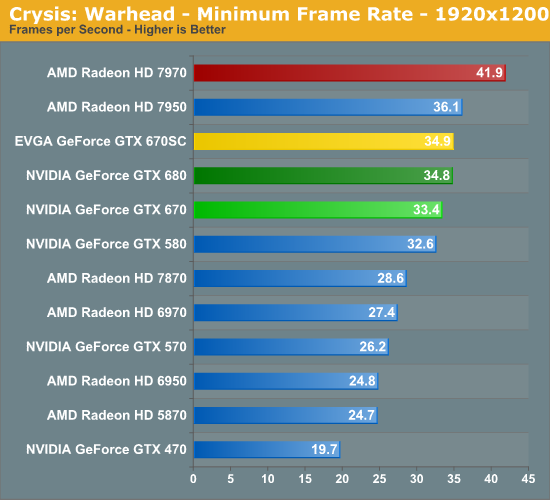 The story with minimum framerates is much the same. The GTX 670 can closely trail the GTX 680, but it's still not up to the caliber of the 7950 let alone the 7970.