Battlefield 3
Its popularity aside, Battlefield 3 may be the most interesting game in our benchmark suite for a single reason: it's the first AAA DX10+ game. It's been 5 years since the launch of the first DX10 GPUs, and 3 whole process node shrinks later we're finally to the point where games are using DX10's functionality as a baseline rather than an addition. Not surprisingly BF3 is one of the best looking games in our suite, but as with past Battlefield games that beauty comes with a high performance cost.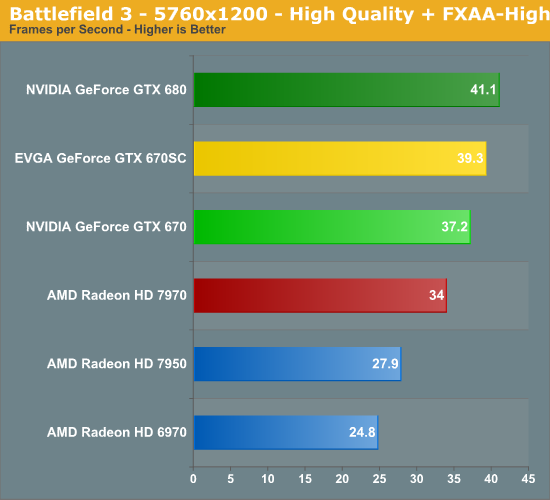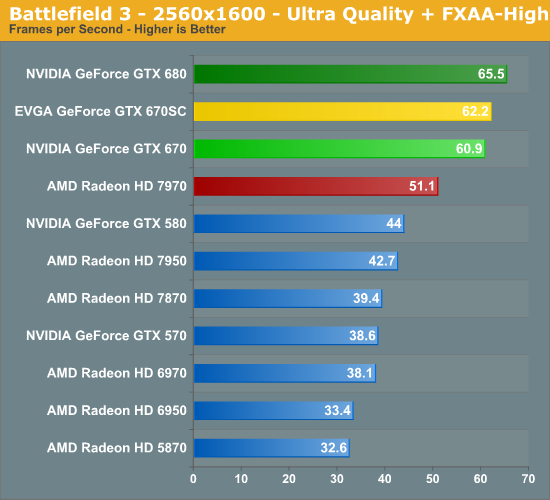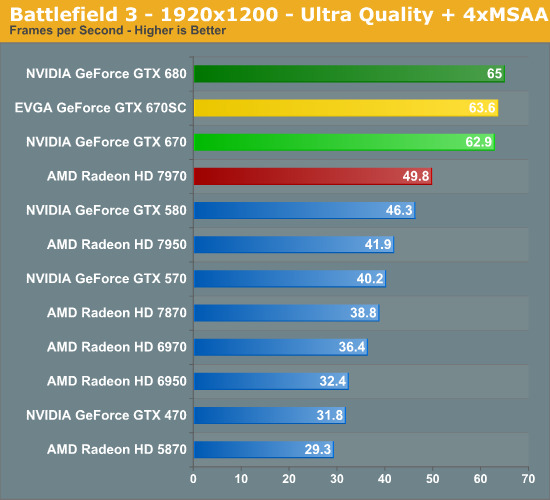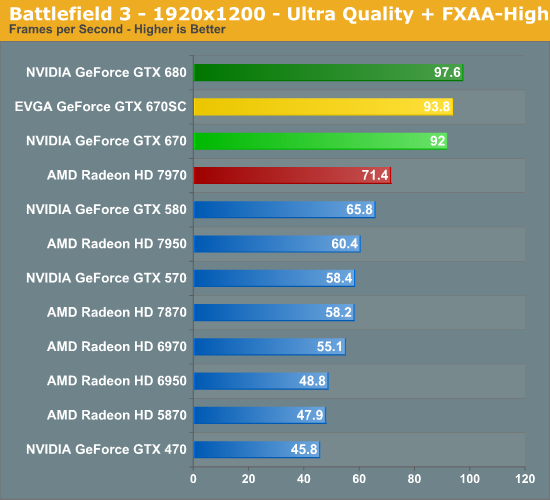 Battlefield 3 has been NVIDIA's crown jewel; a widely played multiplayer game with a clear lead for NVIDIA hardware. As a result the GTX 670 has another great showing here, easily outperforming AMD's best. At 2560 with FXAA (and 1920 with MSAA) the GTX 670 has just enough performance to crack 60fps, which means it should be able to keep above 30fps even in larger firefights.
Interestingly enough however this is another game that the GTX 670 does very well at compared to the GTX 680. At 1920 with MSAA in particular the GTX 680 only leads by 3%, reinforcing the fact that as a consequence of giving the GTX 670 all of the GTX 680's memory bandwidth that the GTX 680 doesn't have very many tricks up its sleeve to lead with. This also means that the GTX 670 does particularly well here compared to the GTX 570, leading by 55% or more at every resolution and setting.