Heat, Noise, and Power Consumption
Since we already addressed build quality previously when discussing the entire new Precision line-up, now we can see if the claims of both silence and improved thermal performance really hold up with Dell's Precision T3600.
As far as noise goes, the T3600 remains whisper quiet at idle and only really kicks up under extreme load. Even then, the fan noise is a very low rush that still remains below 40dB. Dell's guests spoke about how quiet the top of the line T7600 workstation was, but the T3600 is pretty stellar on its own.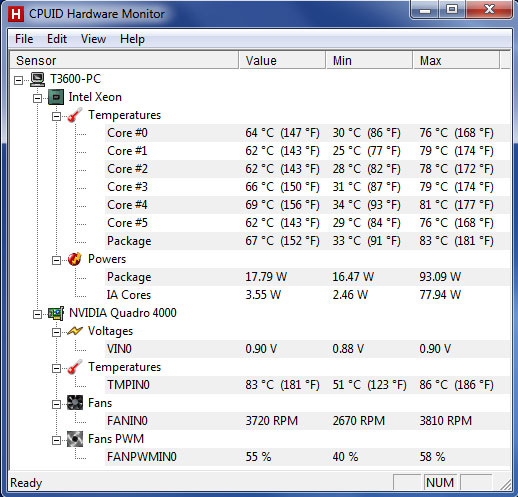 Thermally, though, there's a minor cost. It's clear Dell tuned the T3600 for silence rather than thermals, and while the heat isn't terrible (and is in fact well within spec), it's not perfect either. With that said, Dell's cooling system also seems to have a decent amount of headroom to it given how quietly it runs at these temperatures, so having a series of workstations rack-mounted probably won't be an issue so long as their exhausts aren't blocked.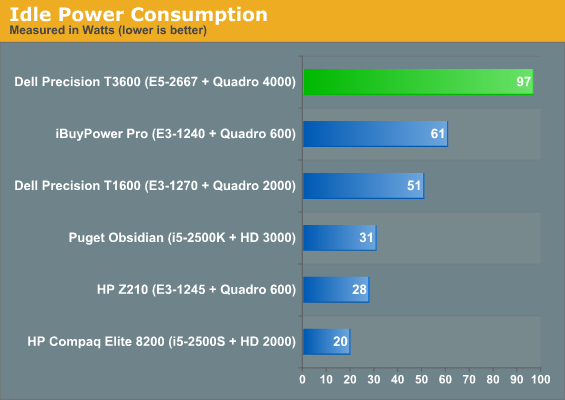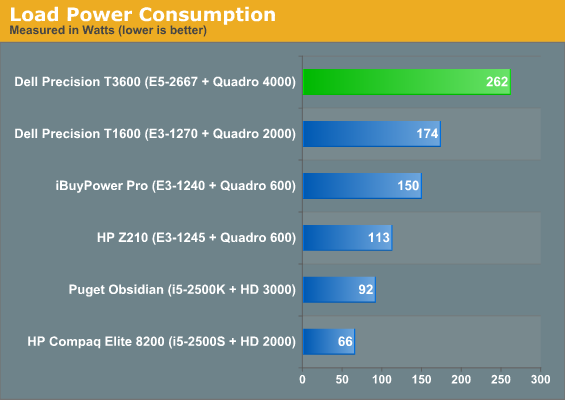 Finally, as the most powerful desktop workstation we've tested and the first one running enterprise-class Sandy Bridge-E hardware, the T3600 winds up pulling the most power from the wall. In perspective, however, the 97 watts of idle draw and 262 watts of full load power are still nowhere near what an enthusiast-class gaming system can pull. Despite the combined rated TDP of 272 watts (130W on the CPU and 142W on the GPU), the T3600 draws just 10 watts shy of that under stress.