AS-SSD Incompressible Sequential Performance
The AS-SSD sequential benchmark uses incompressible data for all of its transfers. The result is a pretty big reduction in sequential write speed on SandForce based controllers. Read speeds are largely unaffected.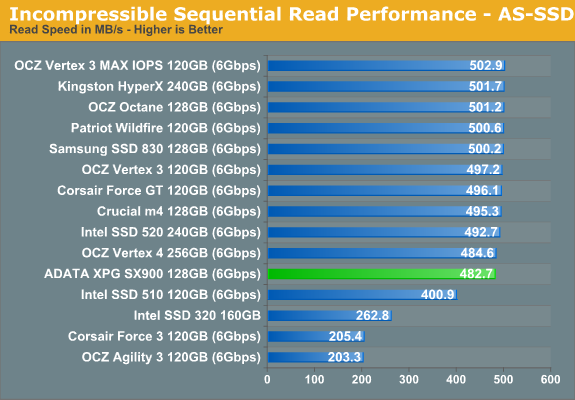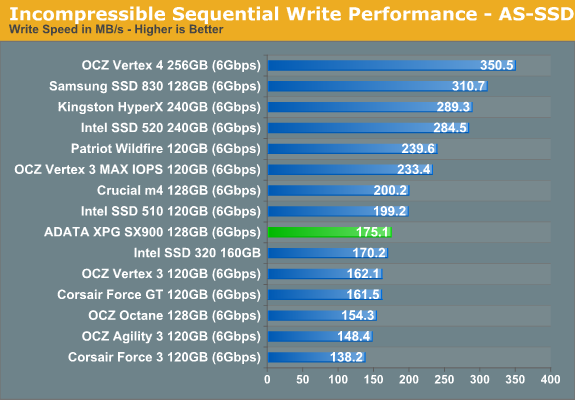 No real surprises here. The SX900 is slightly faster than the 120GB OCZ Vertex 3 and Corsair Force GT, but this is most likely due to a newer firmware version (it's been a while since we tested Vertex 3 and Force GT). As you may have noticed, NAND plays a big role in SandForce incompressible performance. 240GB Kingston HyperX and Intel SSD 520 are the fastest, followed by 120GB Patriot Wildfire and OCZ Vertex 3 MAX IOPS, both of which utilize 3Xnm NAND. 3Xnm MLC NAND die tops out at 4GB, which means the Wildfire and Vertex 3 MAX IOPS have twice as many NAND dies as 120GB SSDs using 2Xnm MLC NAND. That gives them the benefit of interleaving.