Final Words
Price is quite clearly a key part of this motherboard as it is aimed at the budget end of the market. Overall, considering it costs $65 at Newegg.com, the motherboard performs well and it does manage to give some of the more expensive boards a run for their money.
The layout of the motherboard is fairly standard and it is just like most other boards on the market today. There are only a few little niggles which I have with the boards layout and they are the one fan connector and the positioning of the front panel headers. It may be down to personal preference, but to me, the fan header should have been located on the left hand side of the motherboard and the front panel headers should have been put at the bottom of the motherboard.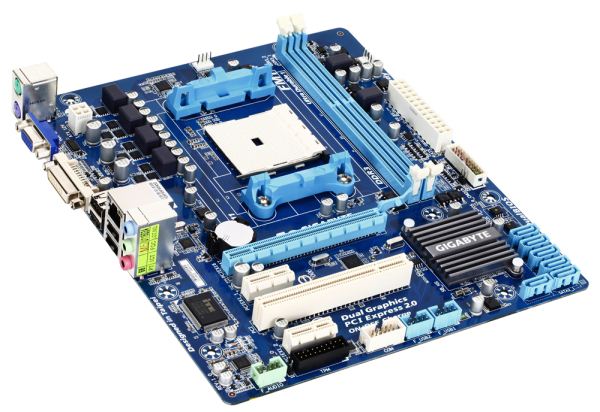 As previously mentioned, the BIOS is still an old styled system and there is no graphical implementation. It is reasonably easy to navigate around but it would be nice to have a change from the traditional BIOS layout and get that all important information straight to the user the minute they enter the system.
There is next to no difference in terms of the overclocking abilities of this motherboard. It manages to hold a 140 MHz bus speed which is not far behind the more expensive, A75 alternatives. The overclock is going to be fairly similar across all of our motherboards which are tested due to the voltage limits which we impose.
Performance wise the GA-A55M-S2V was not setting any records, and in some cases it was struggling to keep up with its beefier A75 cousins. No doubt that if we get in more A55 boards to review, the Gigabyte will prove to be an interesting data point across our benchmark suite.