Civilization V
Our final game, Civilization 5, gives us an interesting look at things that other RTSes cannot match, with a much weaker focus on shading in the game world, and a much greater focus on creating the geometry needed to bring such a world to life. In doing so it uses a slew of DirectX 11 technologies, including tessellation for said geometry, driver command lists for reducing CPU overhead, and compute shaders for on-the-fly texture decompression.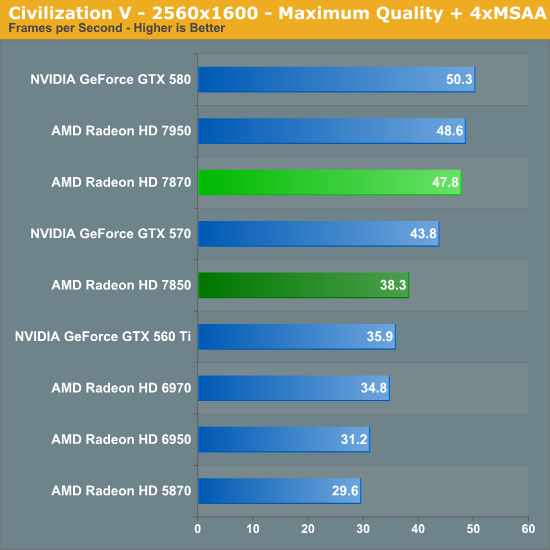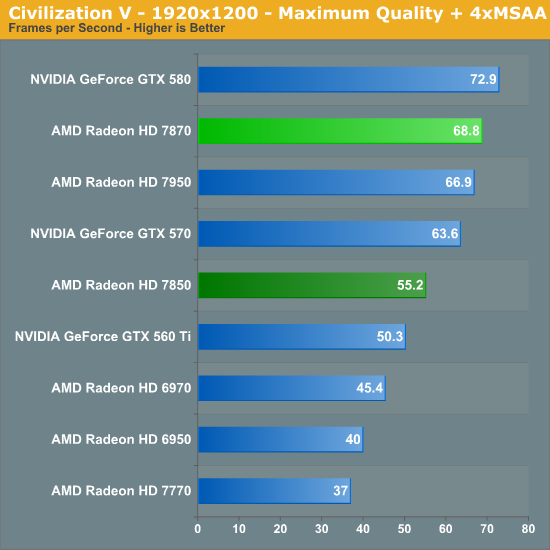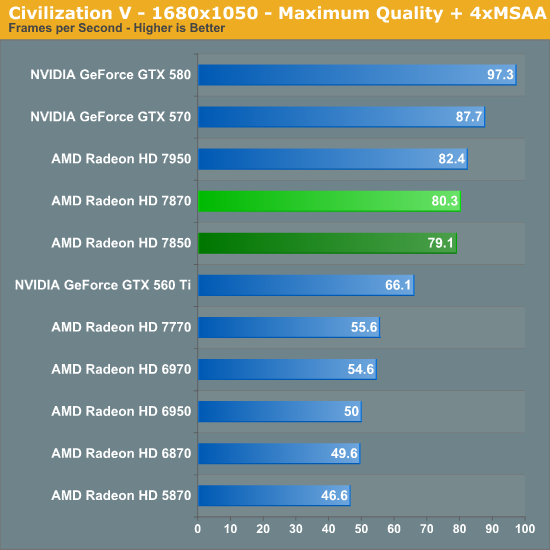 CivV has something interesting going on at 1920; can you spot it? For the first and only time, the 7870 ends up leading over the 7950, if only by 2%. Even though AMD's performance improvements in CivV seem to largely be driven by compute shader performance improvements, there's apparently still something going on with the frontend or the ROPs that makes the 7870's higher core clockspeed matter.
In any case this is another game where the 7800 comes out looking quite good. Relative to the 6900 series there is no competition: the 7800 series is 40-50% faster. The lead against NVIDIA's cards isn't nearly as large, but it's still 8% for the 7870 versus the GTX 570, and 9% for the 7850 versus the GTX 560 Ti.